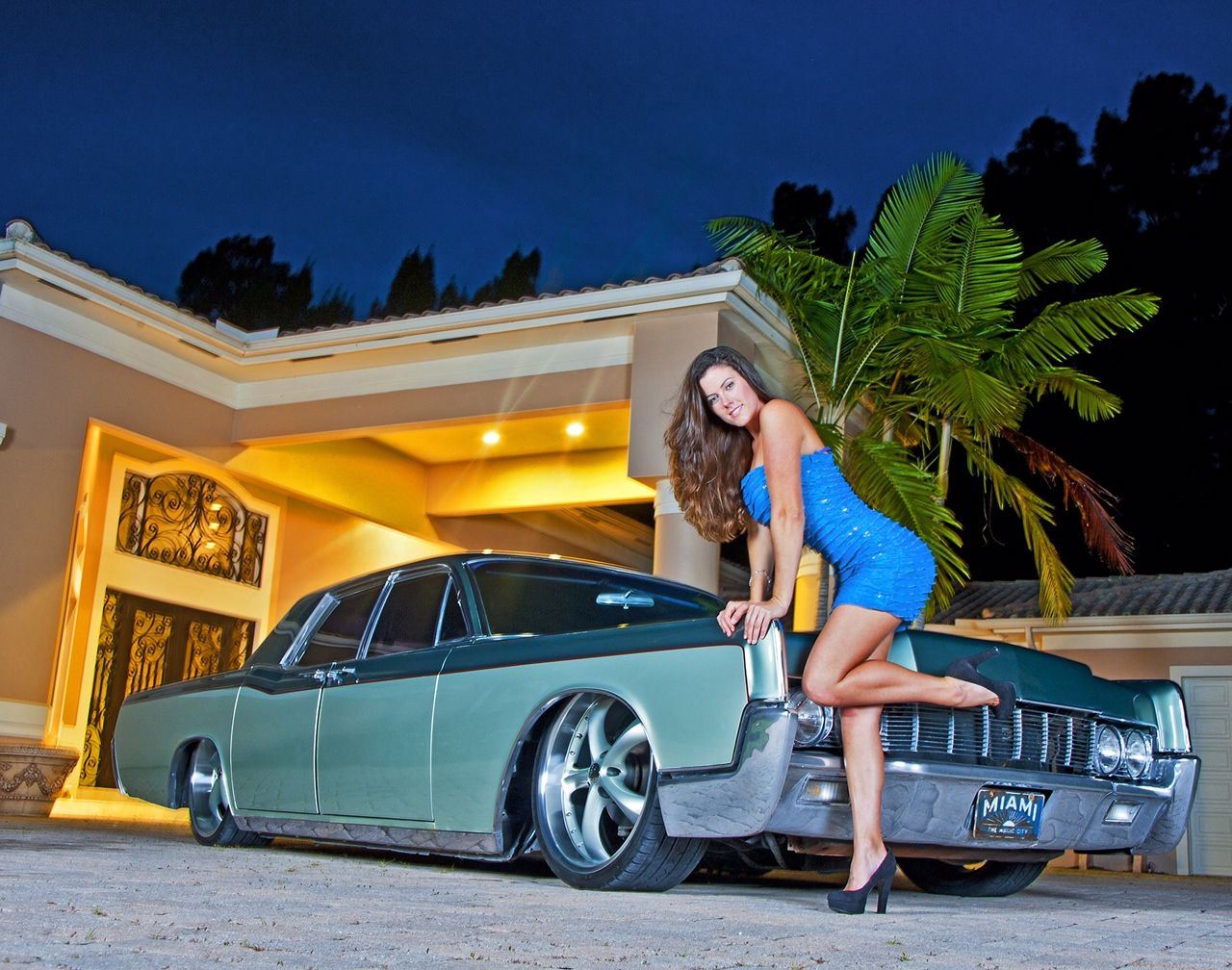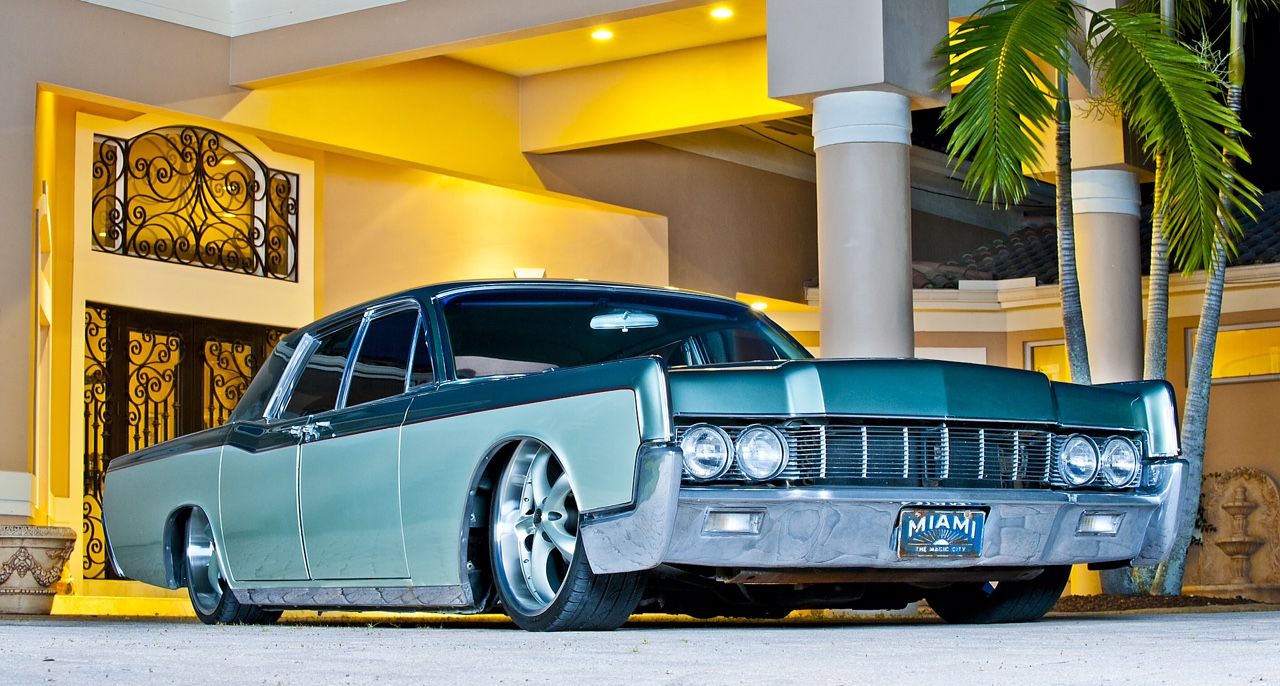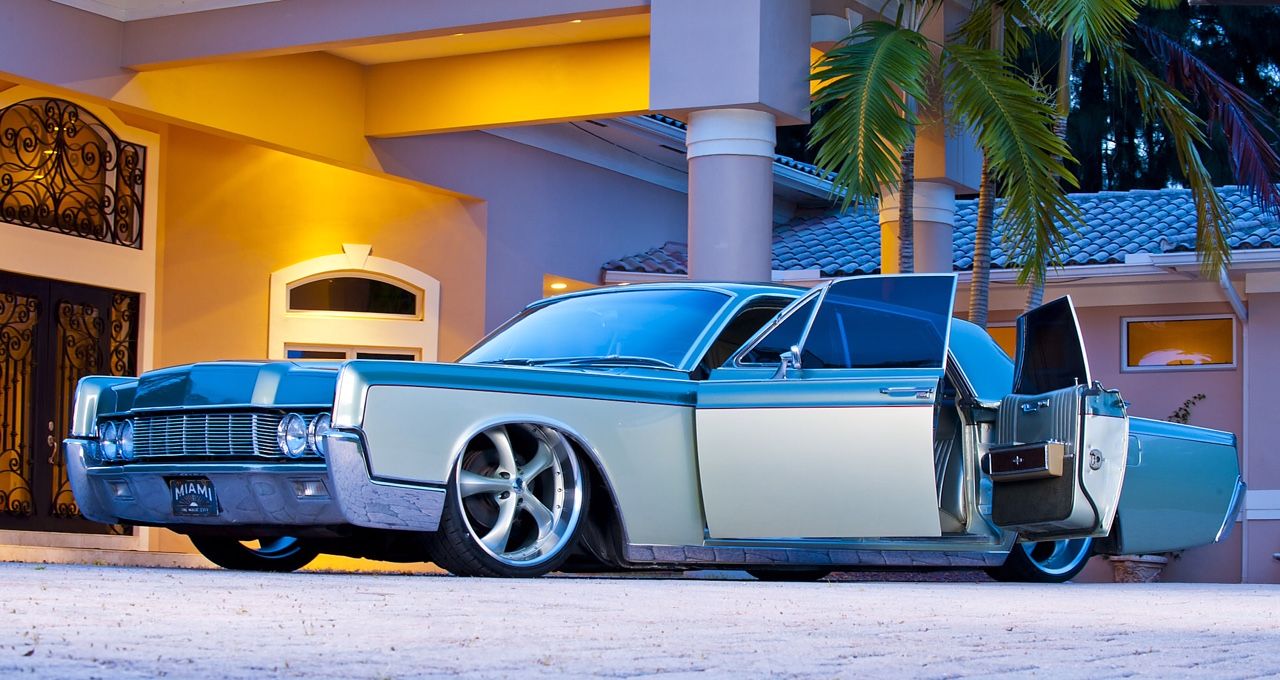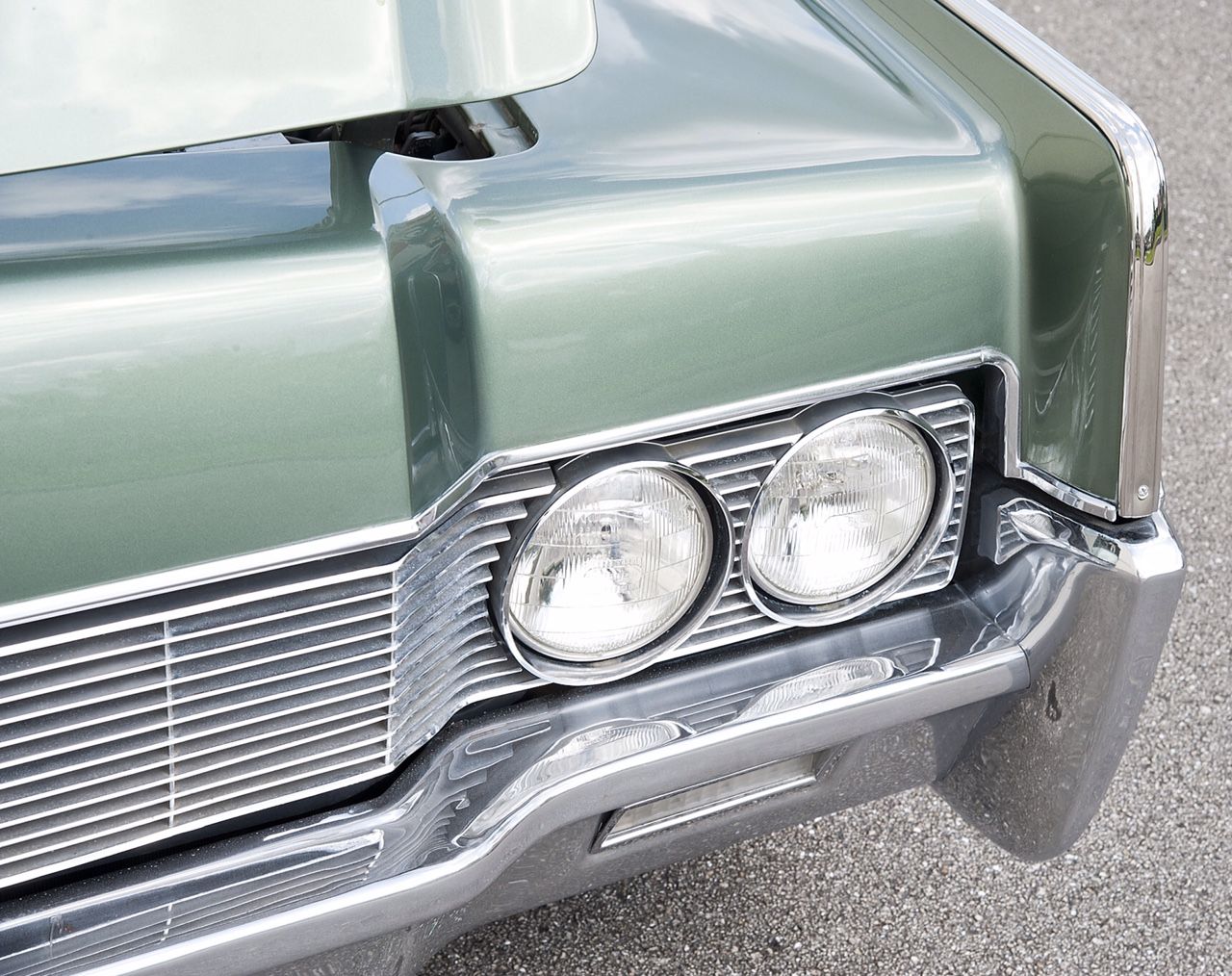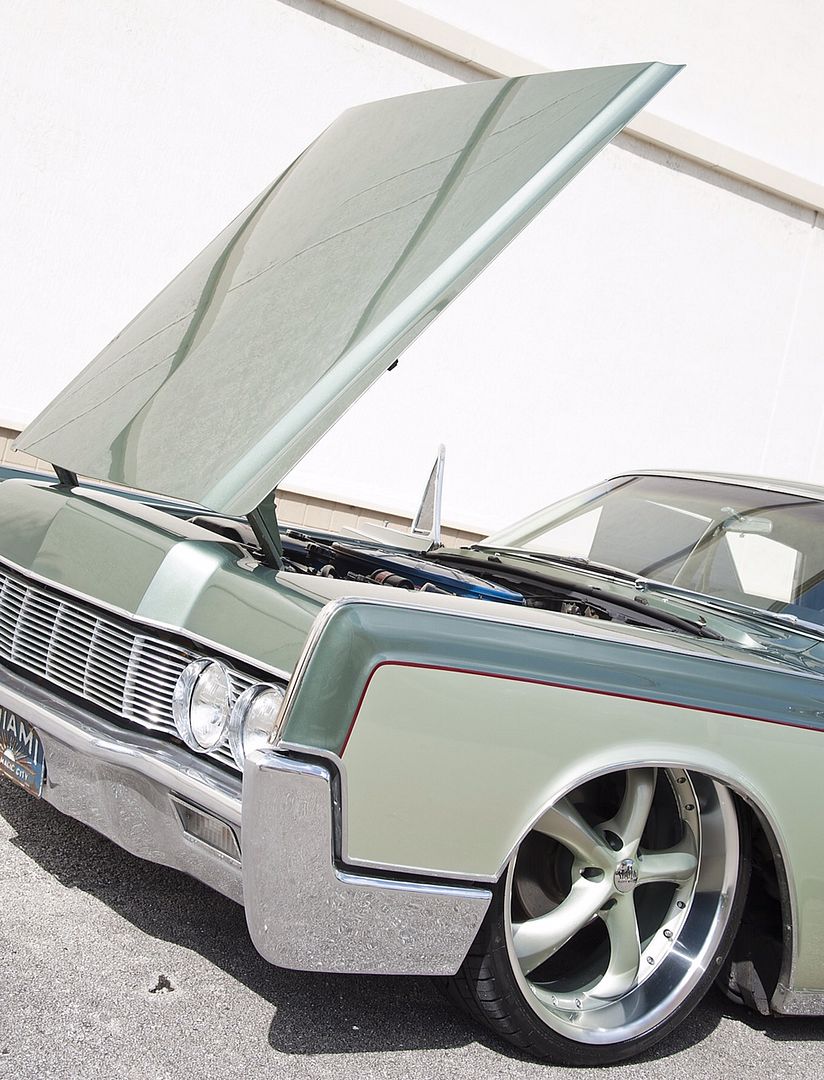 Selling this Bad Ass 67 Lincoln Continental for my buddy Todd from Afterhours Bikes. He is a world renown motorcycle builder and this is one of his toys. Below please,
find the description written by him. He hired me to broker this car because he is a very busy person.
1967 continental 2nd owner I've owned it 15 yrs original California car was never a project or a rust bucket still had original paint on it up to 4 yrs ago every factory option works clock radio power
antenna a/c but has a slow leak windows work back ones sometimes don't need new nylon in motors 185.00 interior is all original nothing has been changed drivers seat shows a little wear power
seat works power head rest works back seat just got a small rip in it from Gavin full air ride mobsteel kit with air ride technology's drop spindles and air management car lays out on
brand new 22s fronts are 22x9 rears are 22x10.5 rear end had been narrowed 2 inches to run the wide back tires car cruises all day 2 inches from floor with 5 people in car and raises 6 inches
car was complete taken apart to paint it nothing left on it the two tone goes threw door jams all new rubbers doors and trunk all the stainless has been straightened and polished windows are tinted
all new ball joints tie rods center link bushings all new brakes lines master cyclinder car has 111,000 miles
For any questions or further information please Call or Text me Eddie cell (305) 281-6440
We encourage all bidders to call, so we can answer any questions prior to bidding. If you need the Truck shipped we will do our best to assist you in any way we can, but at
the Buyers Total Expense. We encourage buyers
to arrange a 3rd Party Appraisal Company to come and inspect it prior to the auction ending.
Bidders, you are buying the
truck from my friend not me, therefore it is your and his responsibilities to workout the deal upon auction
ending. I am the listing agent and I am putting my reputation on the
line, because I respect and know that Todd is 100% reliable and a straight up person that you can trust.
We will only accept PayPal for deposit due at the end of the auction, and not for full payment. The Balance must be done thru Wire Transfer or Cashier Check. Upon
receiving the deposit I will email you a Bill of Sale and
picture of his Florida Drivers License for your protection prior to the balance being paid. The funds must be cleared
in full before the Truck will be shipped.
*Now for the Legal Stuff.
We are serious, and you should be also before bidding.
**If you want the Truck and can afford to pay for it, please bid! If not, go elsewhere! This is not a game. Ebay does offer Xbox for sale if that is your thing. Not here!
***Buyer must make a $1000 deposit within 24 hours of auction ending or we will call the 2nd highest bidder and give him the opportunity to buy it. Full payment is Due
within 7 days
of auction ending by
Wire Transfer.

We will release or ship the car once paid in full. Vehicle is Sold As Is, No Warranty written, expressed or implied. No Returns!
We can recommend affordable and reliable shippers and assist with Shipping. Buyer pays for all shipping fees and this is the buyers responsibility. We also don't mind shipping internationally.