DESCRIPTION AT THE BOTTOM OF THE LISTING. SCROLL TO THE BOTTOM!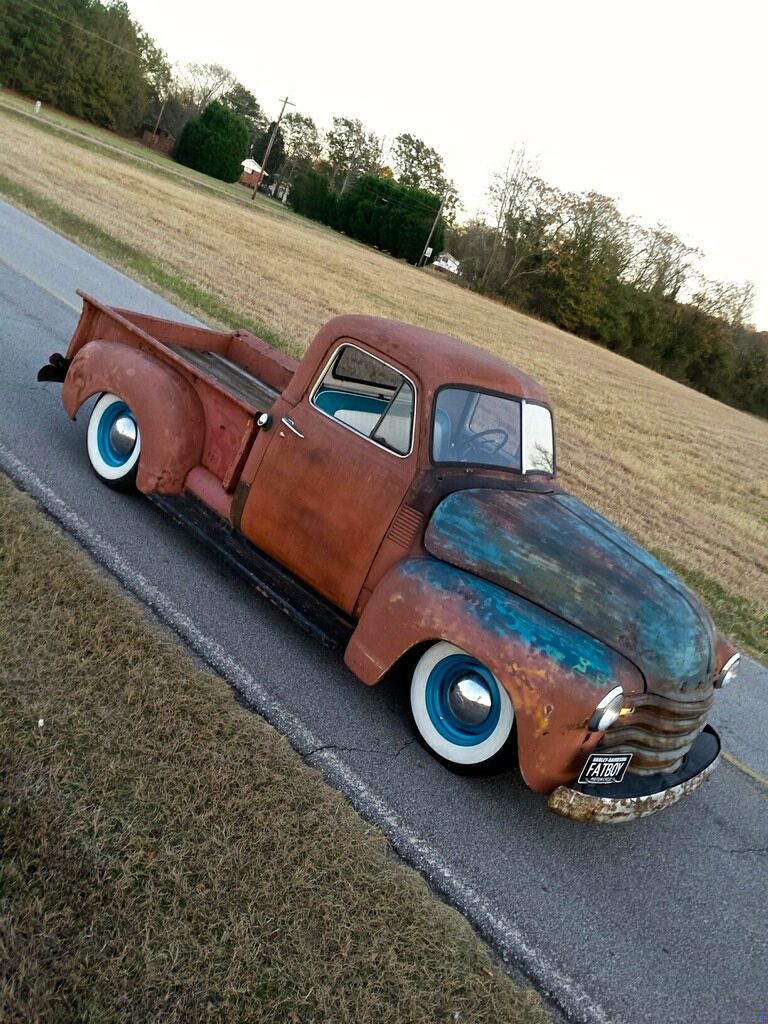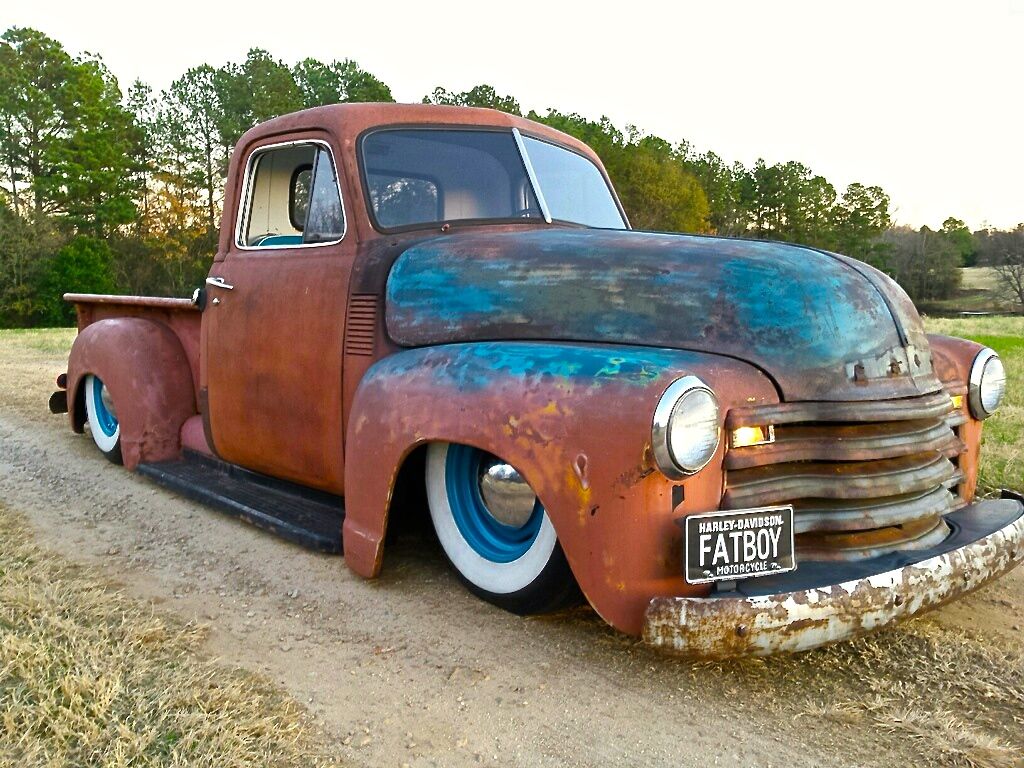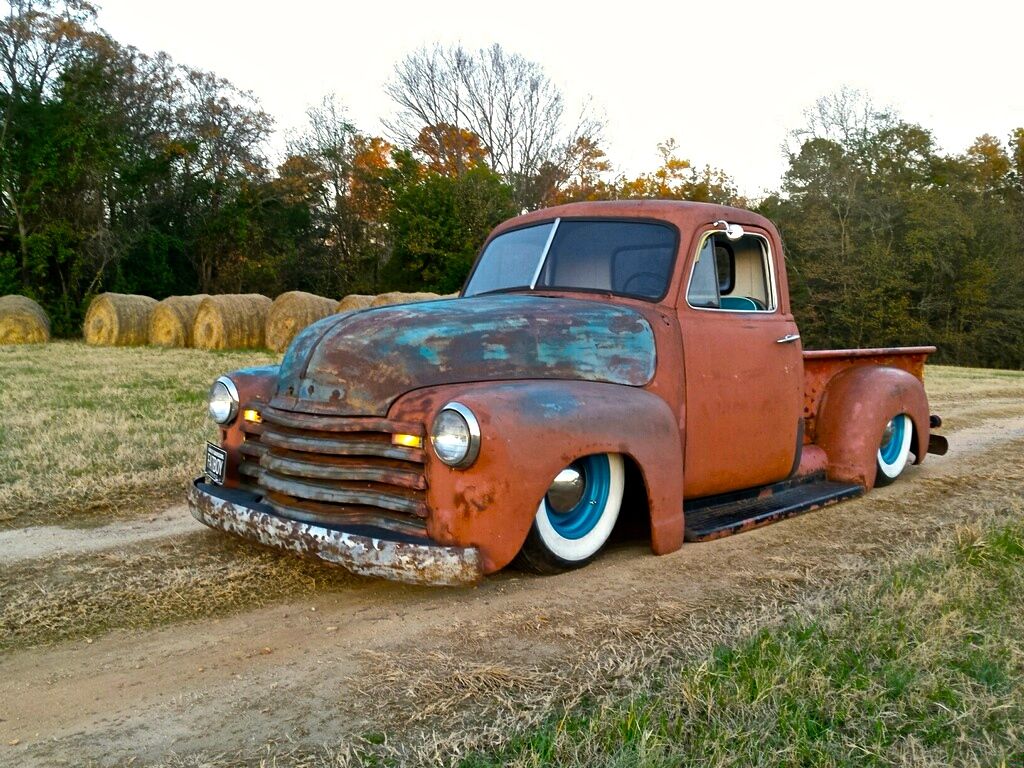 DESCRIPTION AT THE BOTTOM OF THE LISTING. SCROLL TO THE BOTTOM!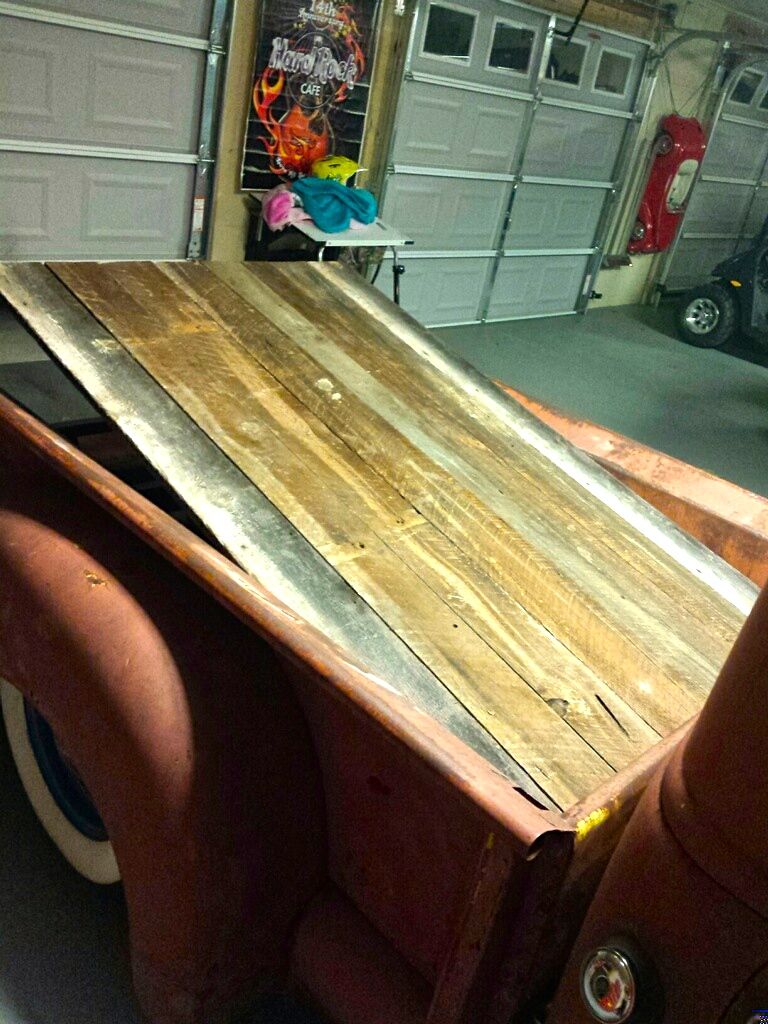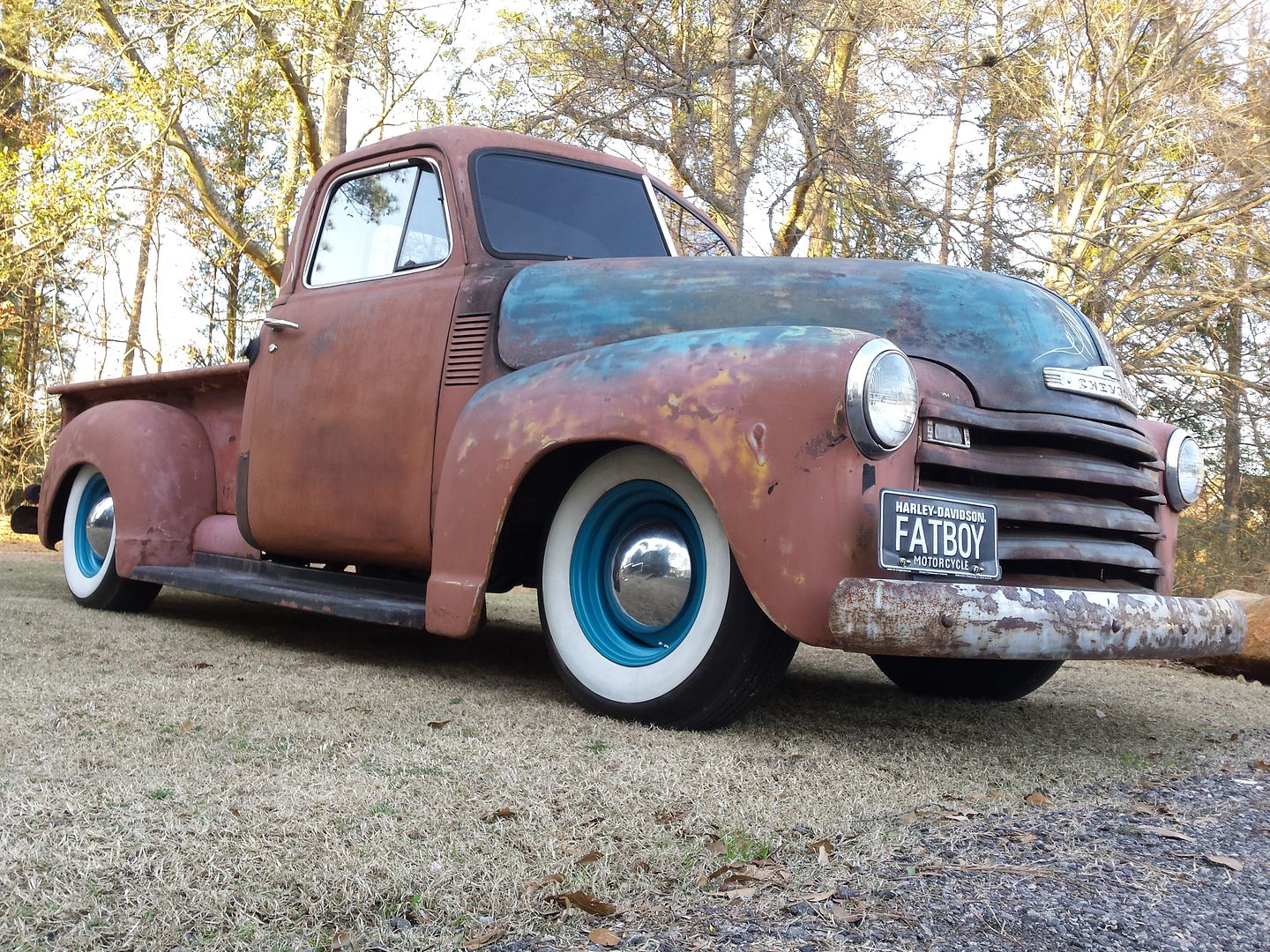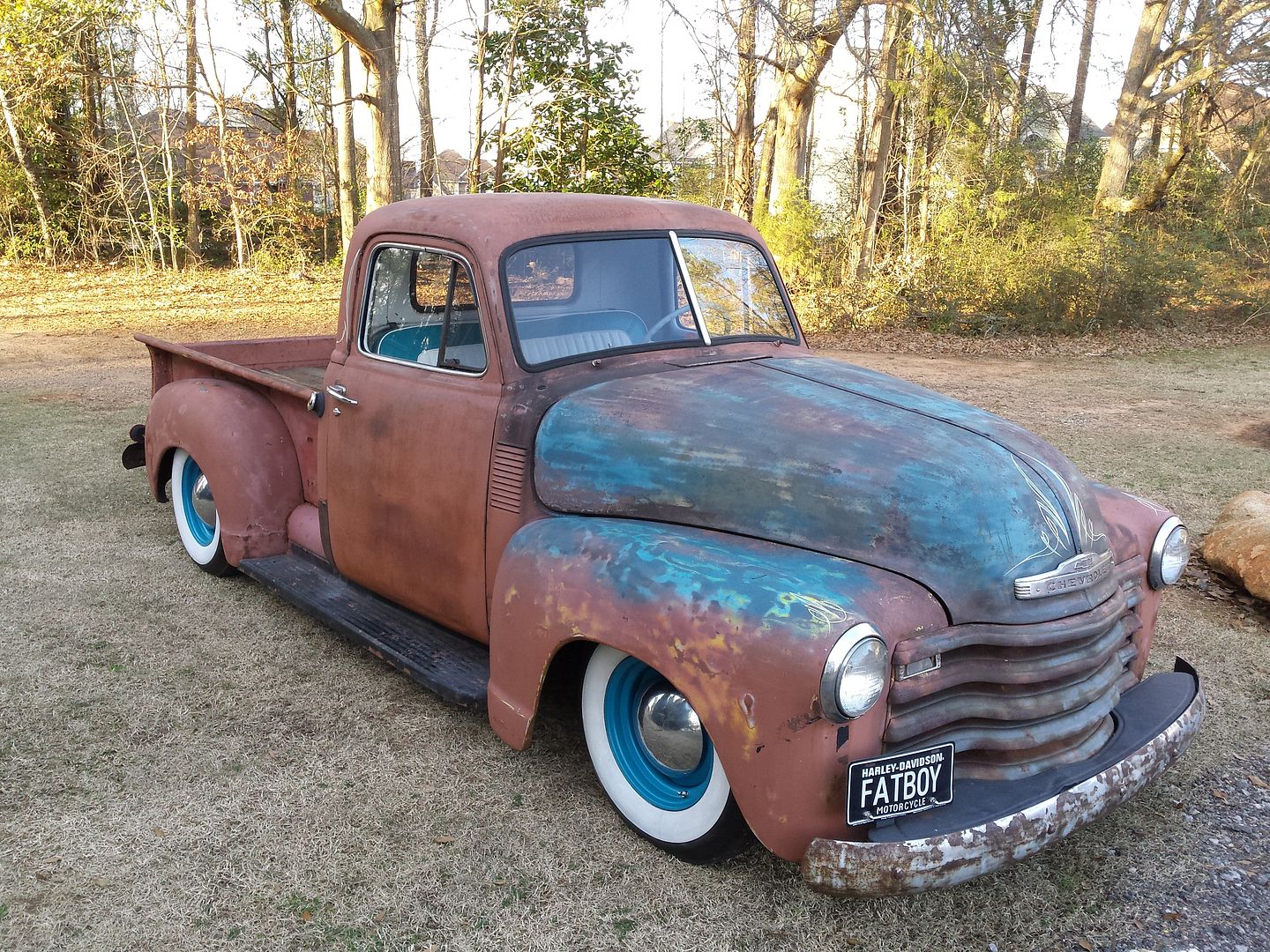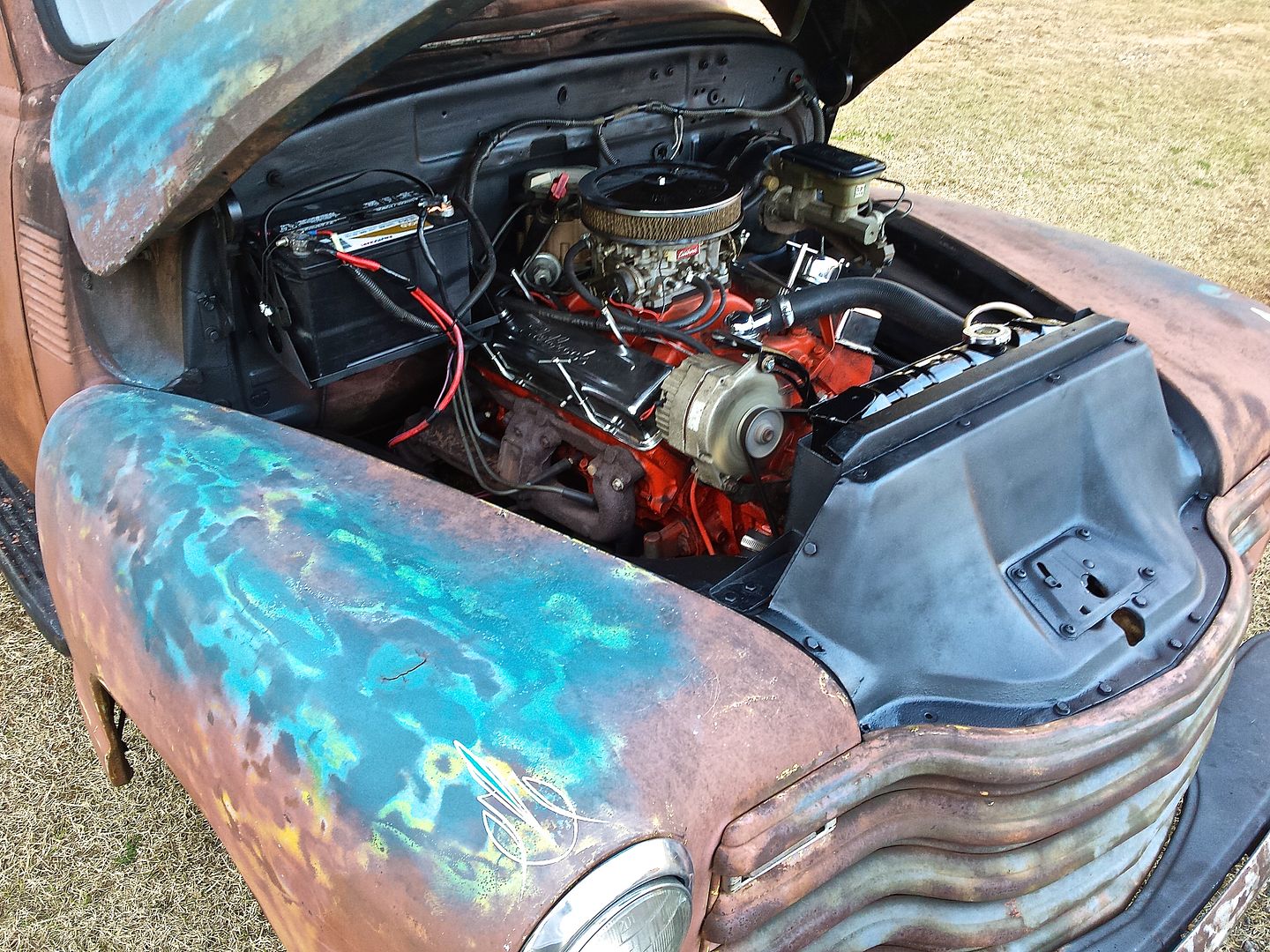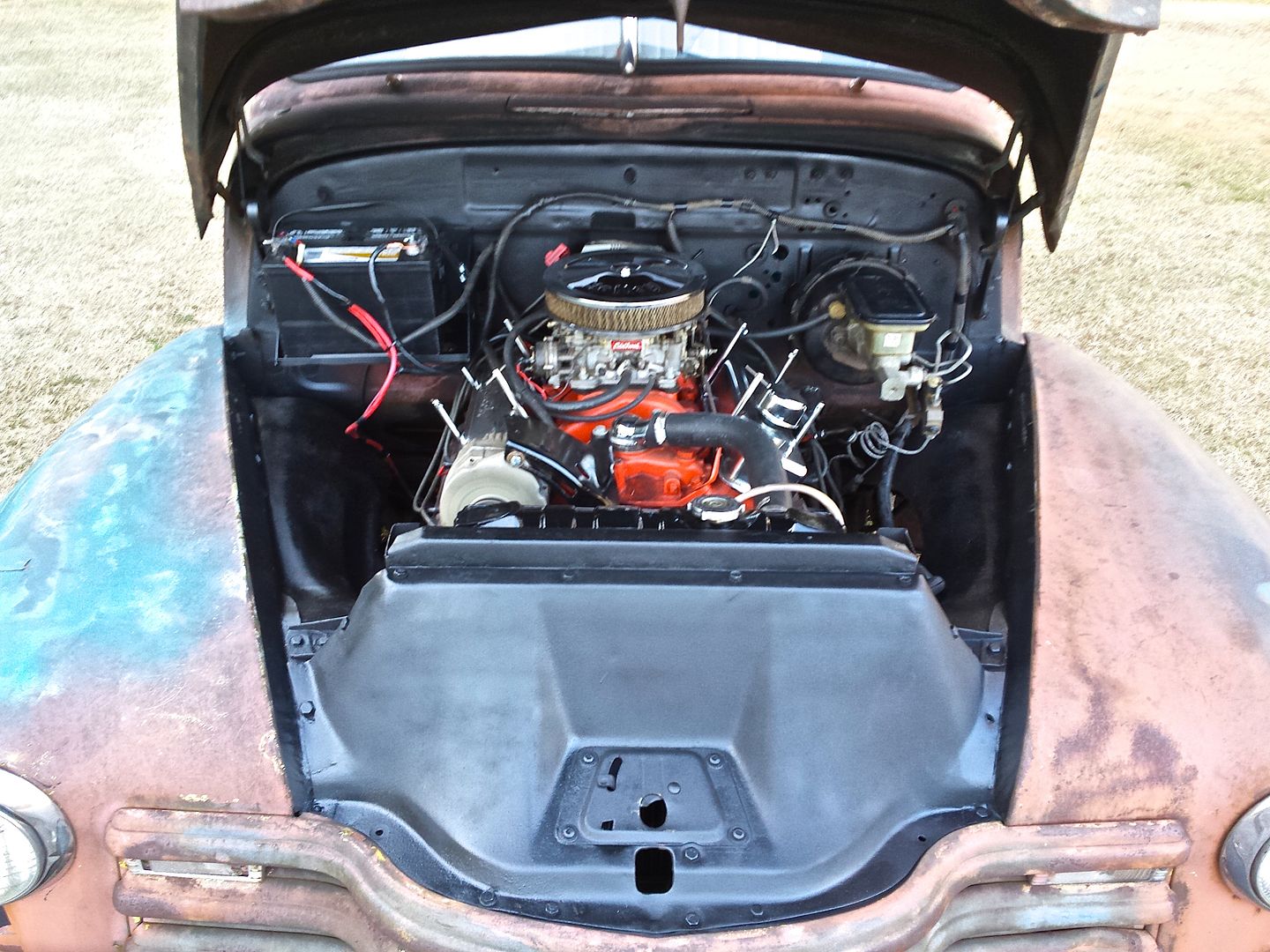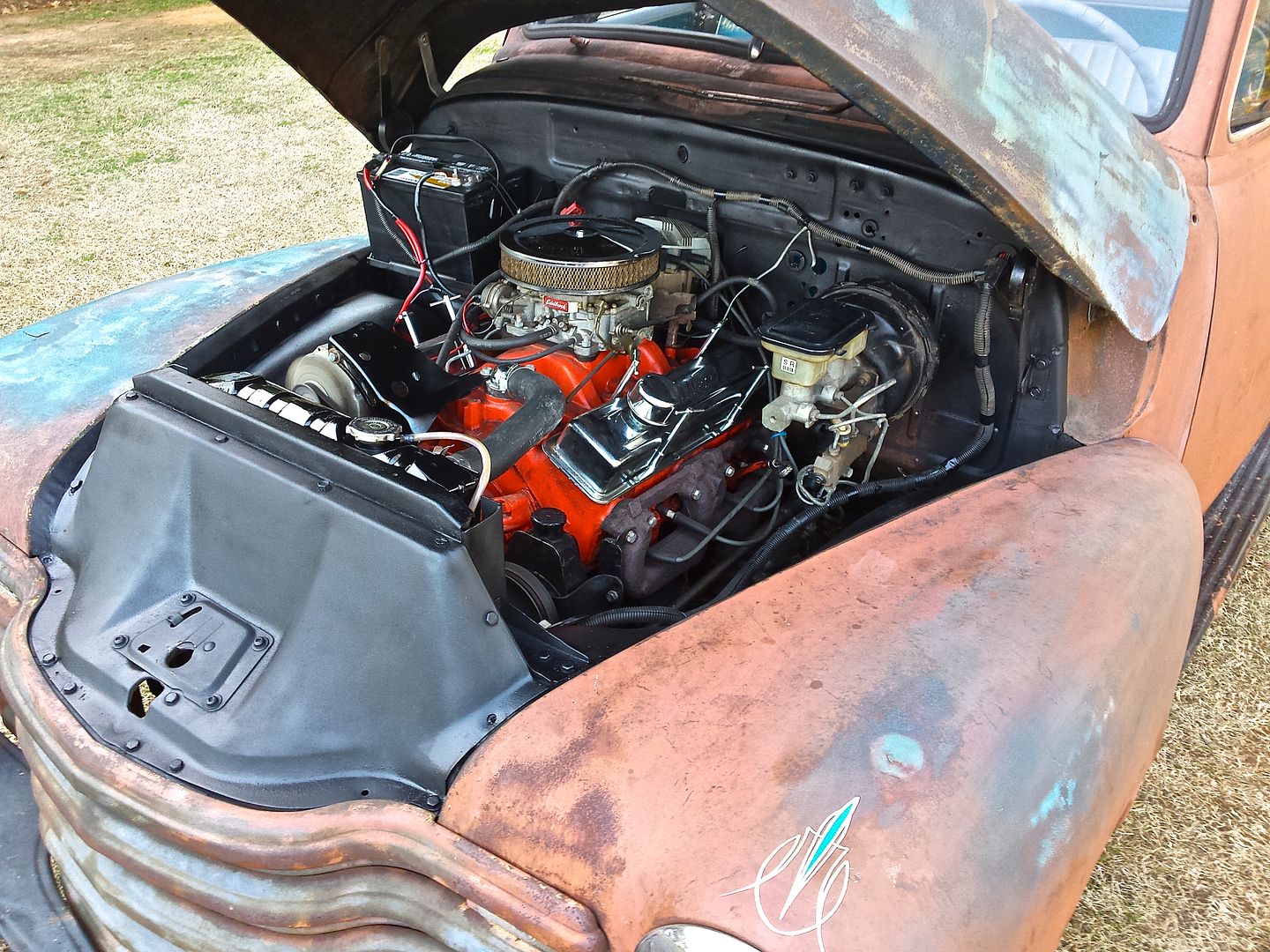 DESCRIPTION AT THE BOTTOM OF THE LISTING. SCROLL TO THE BOTTOM!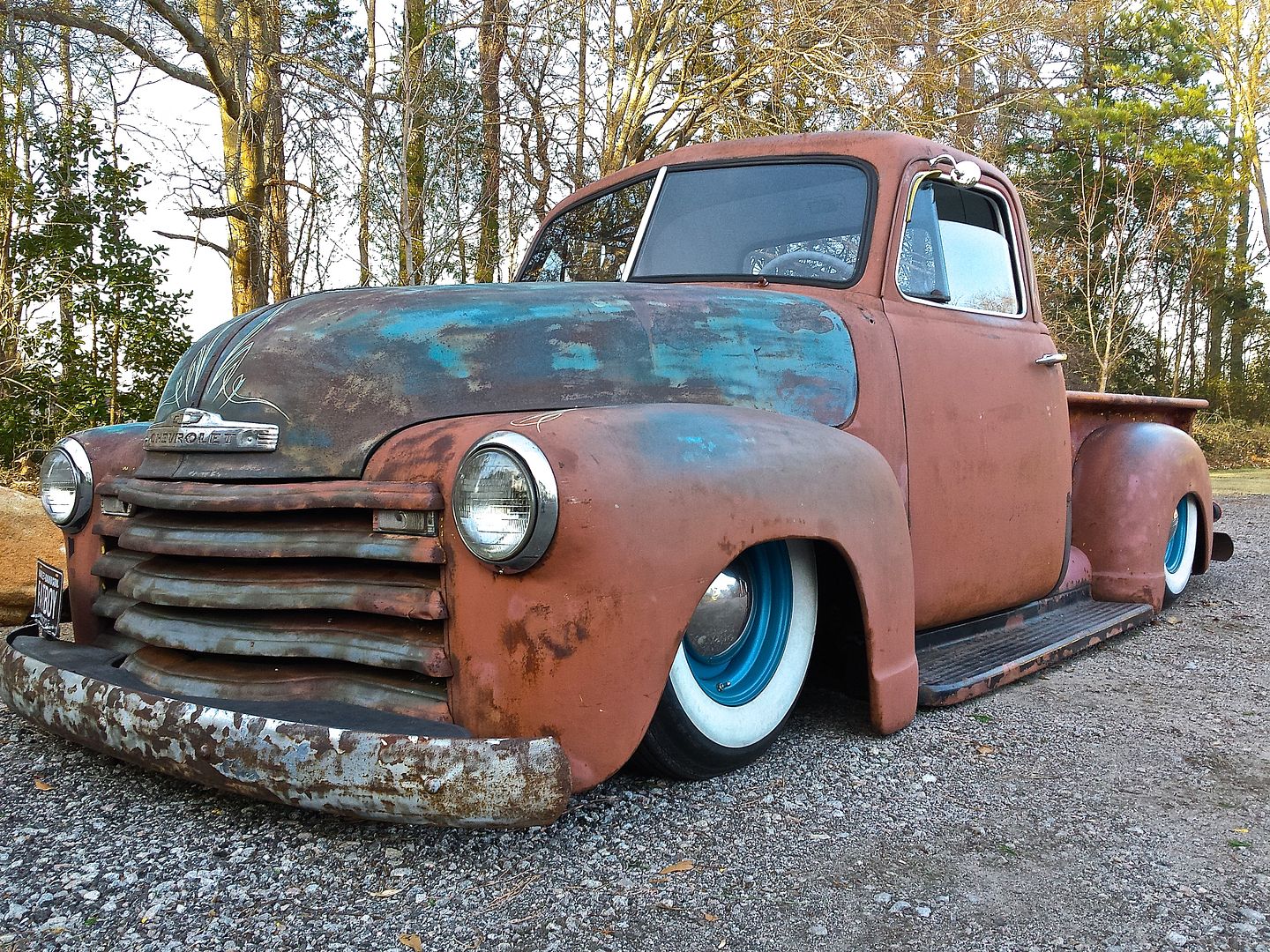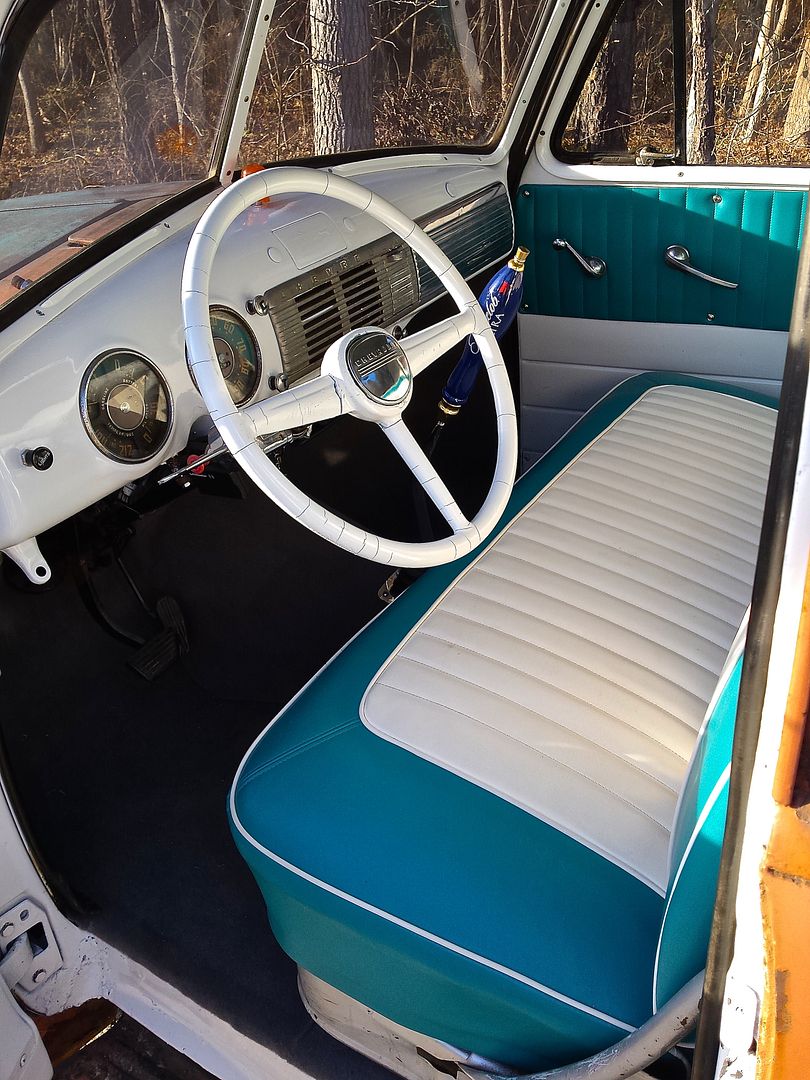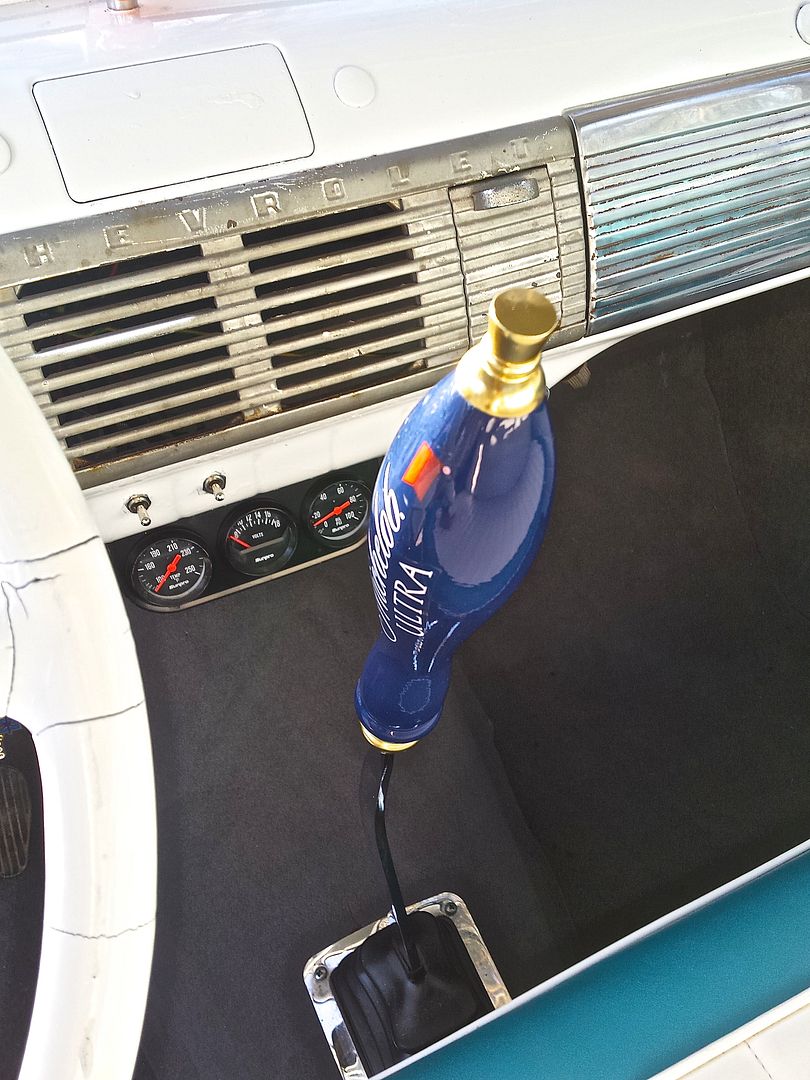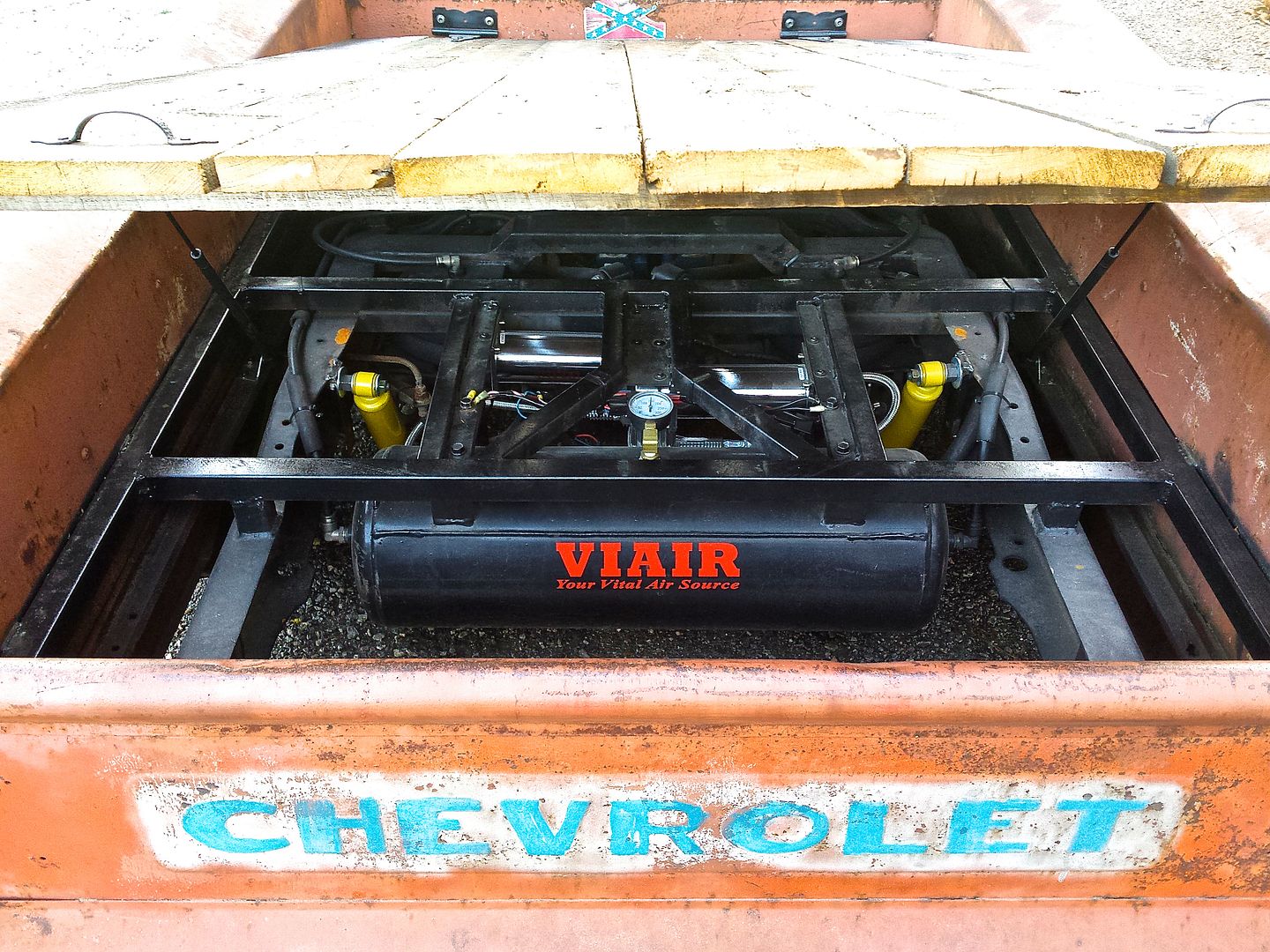 DESCRIPTION AT THE BOTTOM OF THE LISTING. SCROLL TO THE BOTTOM!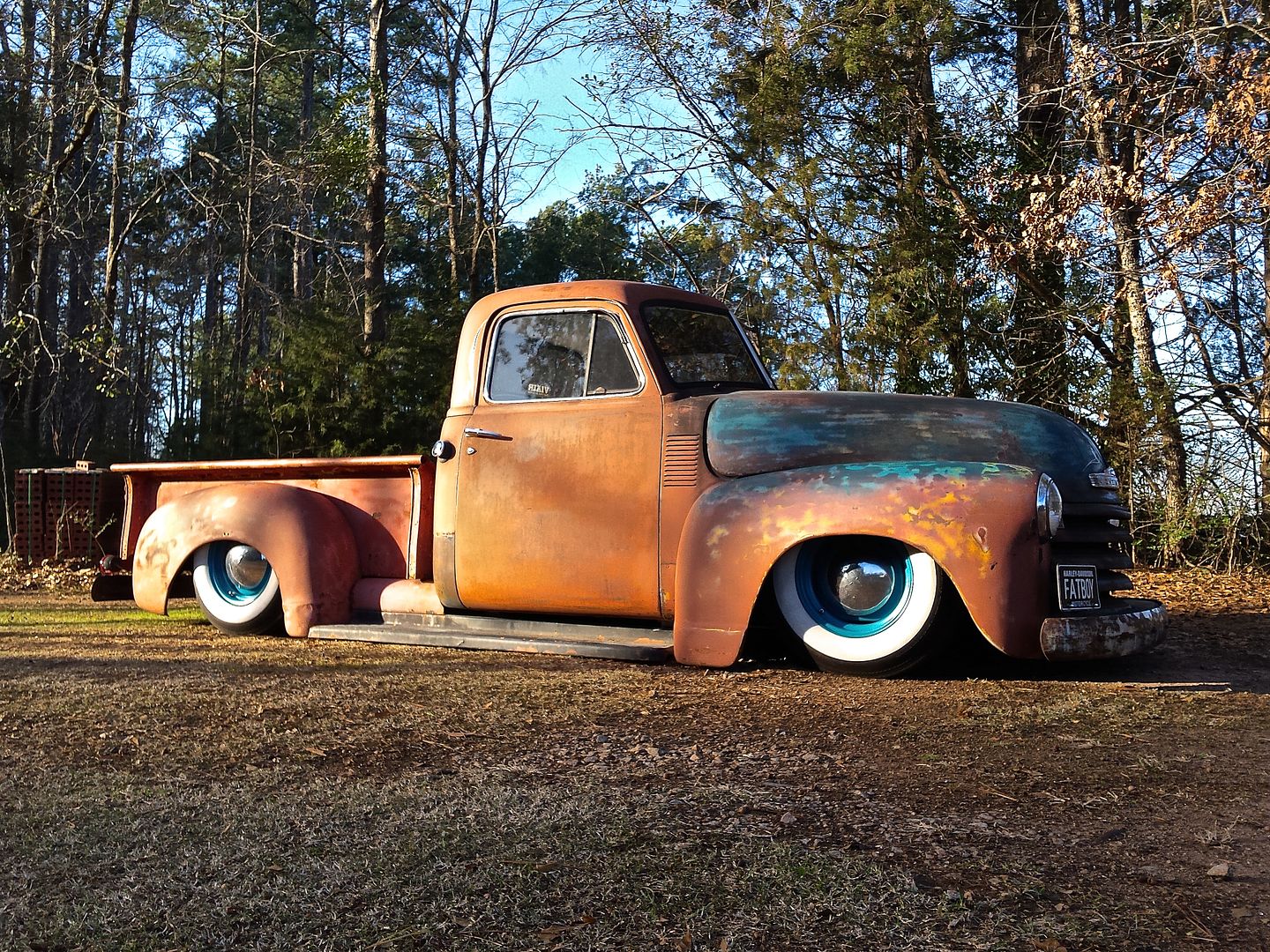 Clean and clear South Carolina title ( titled as a 54 )
Up for Auction, My friend's Kevin's truck which was built not by him by a Dude in South Carolina that unfortunately we don't know much about. Kevin bought last year as a Winter Project for him and his little boy (9 yrs) to work on and spend son Father & Son bounding time. The following is the a simple list of some of the items the did over winter. EZ Wiring, install New Compressors, build the Cedar Lifted Wood Bed, Redo the complete interior, added new tires & wheels, and finally cleaned up the engine bay as best he could. They had a blast and now it's time to let it go and start a new project.
*The Truck was driven about 500 miles and has been taken on the highway at about 60 mphs.
*It has a Patina, chips and dings and all the other things you can expect a body that has been under the car of Mother Nature for the past 60+ years would have. Full of Bad Ass Patina, that you will never EVER would be able to replicate! This trucks have continue go higher and higher in value and they are getting pretty hard to find. This is not a show truck by all means but it's a very good daily driven or shop truck that will blow everyone away without the high $$ value.
Features:
-S10 Frame (year unknown)
-Air Ride w/ 2 ViAir Compressors & A 10 Gallon Tank
-Rebuild (yrs ago) SBC 327 w/ 30 over cam (small oil leak, not bad but it's there daily)
-Eldelbrock Carb
-Eldelbrock Intake.
-Rebuild (yrs ago) Turbo 400 Tranny
-Posi Rear End
-Dual 2 1/2" Exhaust with Flowmasters (gives it a Nice Deep Tone)
-Fuze Block under the dash
-New Fuel Tank behind the seat in the original position
-Front Disc Brakes
-Rear Drum Brakes
-Power Steering
-15" Steelies
-Brand New Coker Wide White Walls
-New Re-Upholster Interior, Bench Seat, Door Panels, Carpet & Headliner
-All gauges are not hooked up but the only that is and is working is the temperature gauge.
-Headlights work (high & low beams)
-Old Cedar Wood Bed with brand new Shocks
For any questions or further information please Call or Text me Eddie cell (305) 281-6440
We encourage all bidders to call, so we can answer any questions prior to bidding. If you need the Truck shipped we will do our best to assist you in any way we can, but at
the Buyers Total Expense. We encourage buyers
to arrange a 3rd Party Appraisal Company to come and inspect it prior to the auction ending.
Bidders, you are buying the
truck from my friend not me, therefore it is your and his responsibilities to workout the deal upon auction
ending. I am the listing agent and I am putting my reputation on the
line, because I respect and know that Kevin is 100% reliable and a straight up person that you can trust.
We will only accept PayPal for deposit due at the end of the auction, and not for full payment. The Balance must be done thru Wire Transfer or Cashier Check. Upon
receiving the deposit I will email you a Bill of Sale and
picture of his Florida Drivers License for your protection prior to the balance being paid. The funds must be cleared
in full before the Truck will be shipped. You are buying this truck from my friend "Kevin" not me as I have sold for him in the past. I trust Kevin
enough to put my reputation on the line for him, therefore please know you will be sending him the money. I will act a broker-agent to mediate this transaction and will assist on everything until you have your new patina truck in your possession!
*Now for the Legal Stuff.
We are serious, and you should be also before bidding.
**If you want the Truck and can afford to pay for it, please bid! If not, go elsewhere! This is not a game. Ebay does offer Xbox for sale if that is your thing. Not here!
***Buyer must make a $1000 deposit within 24 hours of auction ending or we will call the 2nd highest bidder and give him the opportunity to buy it. Full payment is Due
within 7 days
of auction ending by
Wire Transfer.

We will release or ship the car once paid in full. Vehicle is Sold As Is, No Warranty written, expressed or implied. No Returns!
We can recommend affordable and reliable shippers and assist with Shipping. Buyer pays for all shipping fees and this is the buyers responsibility. We also don't mind shipping internationally.