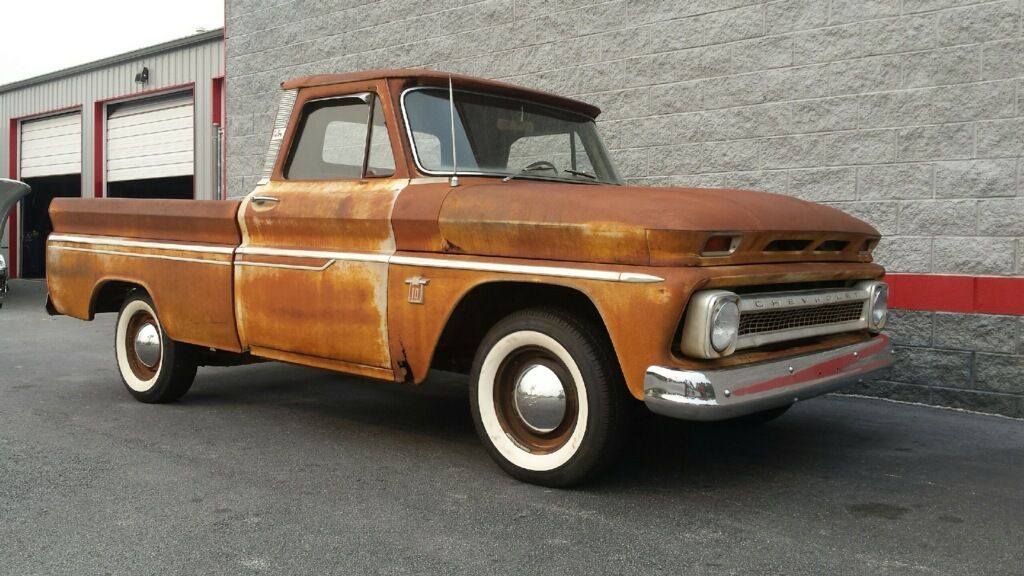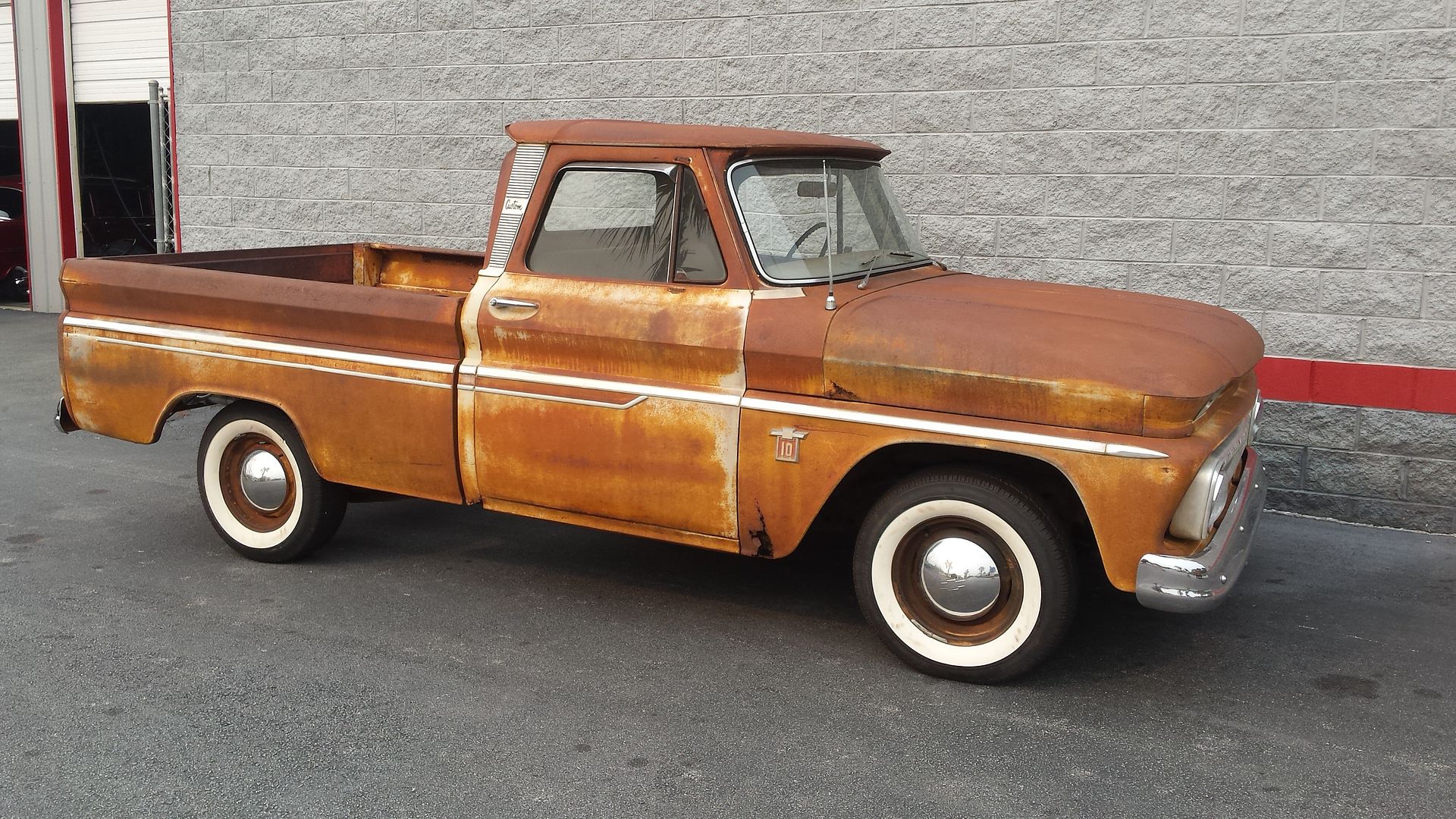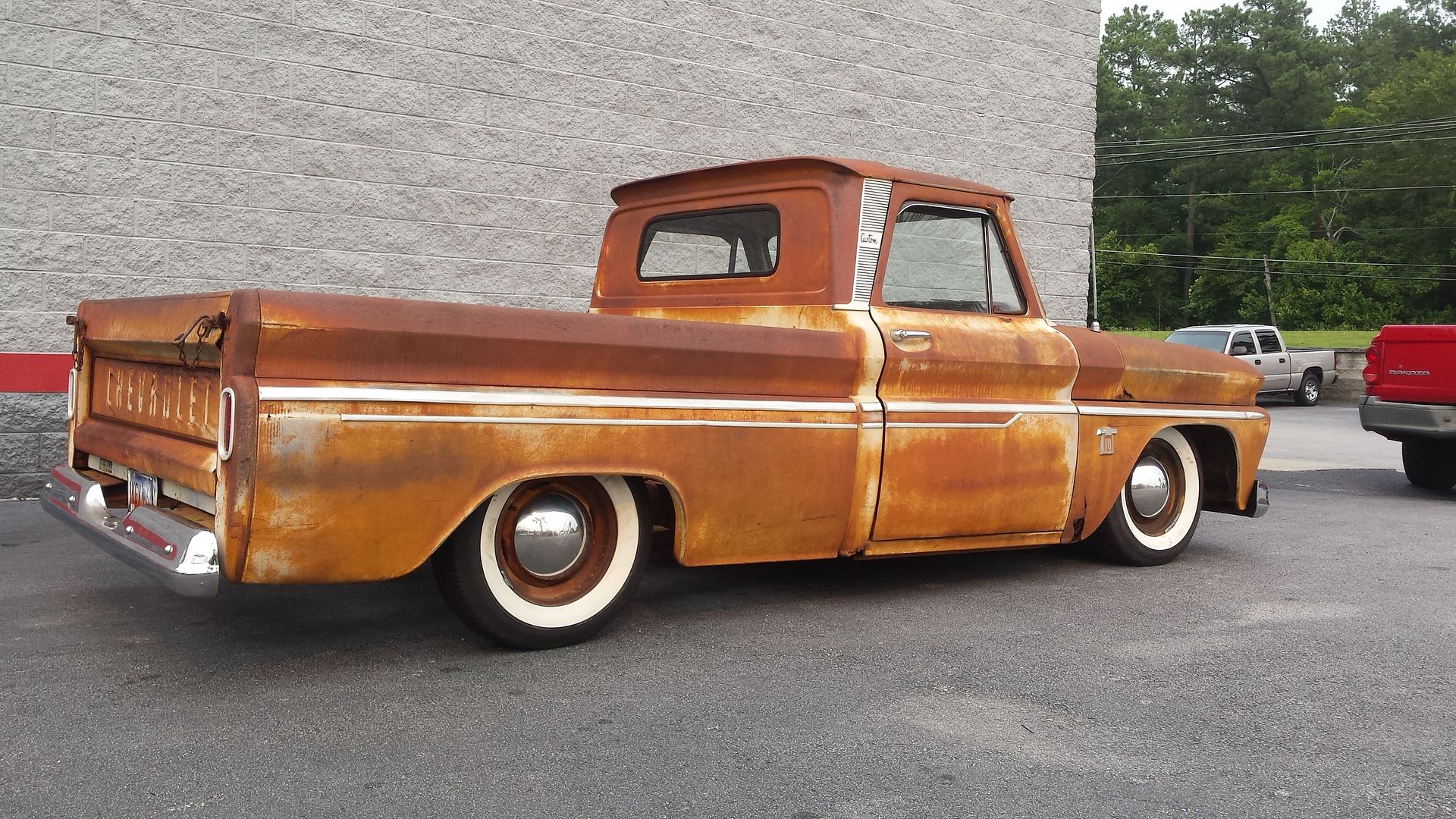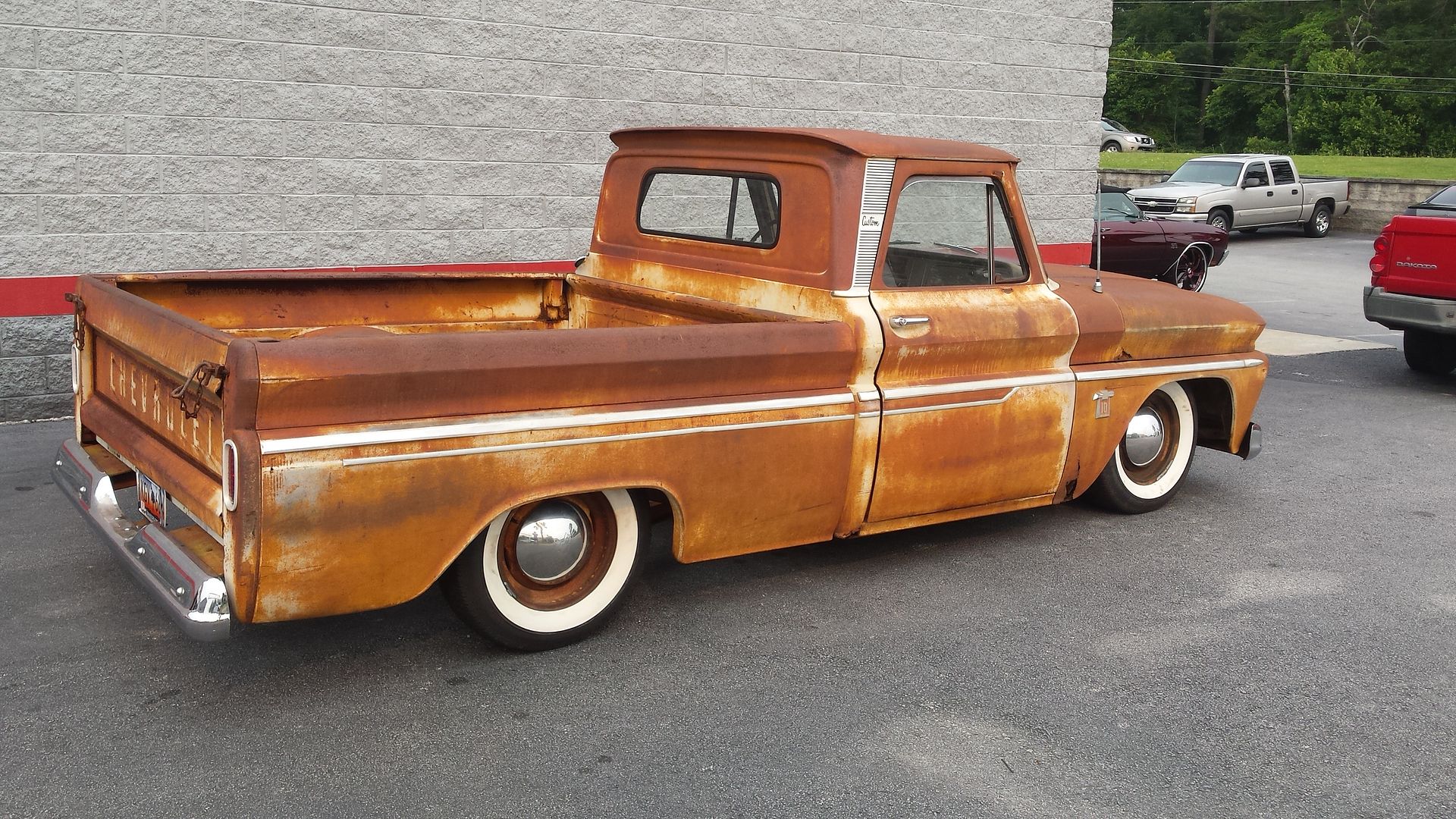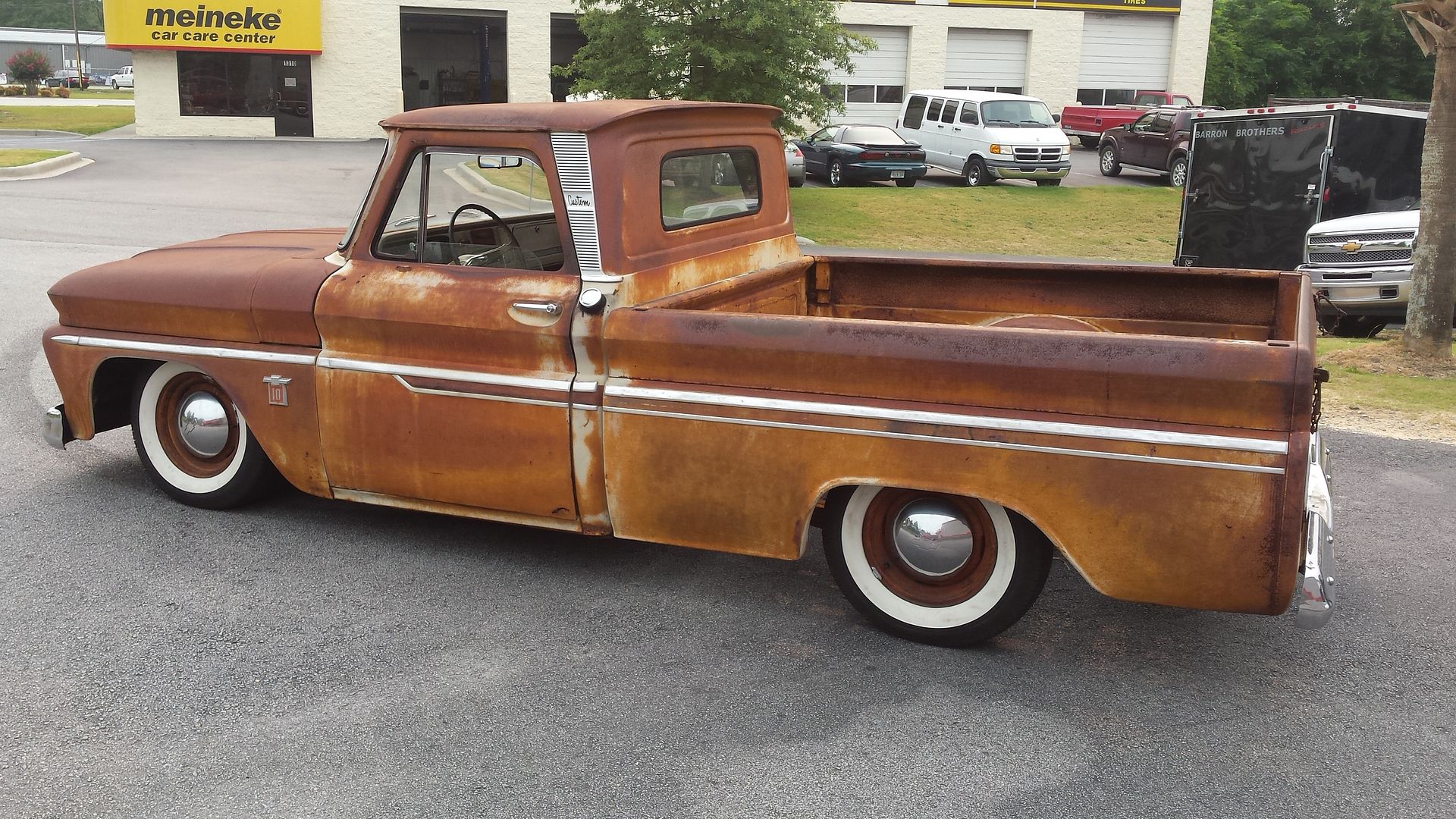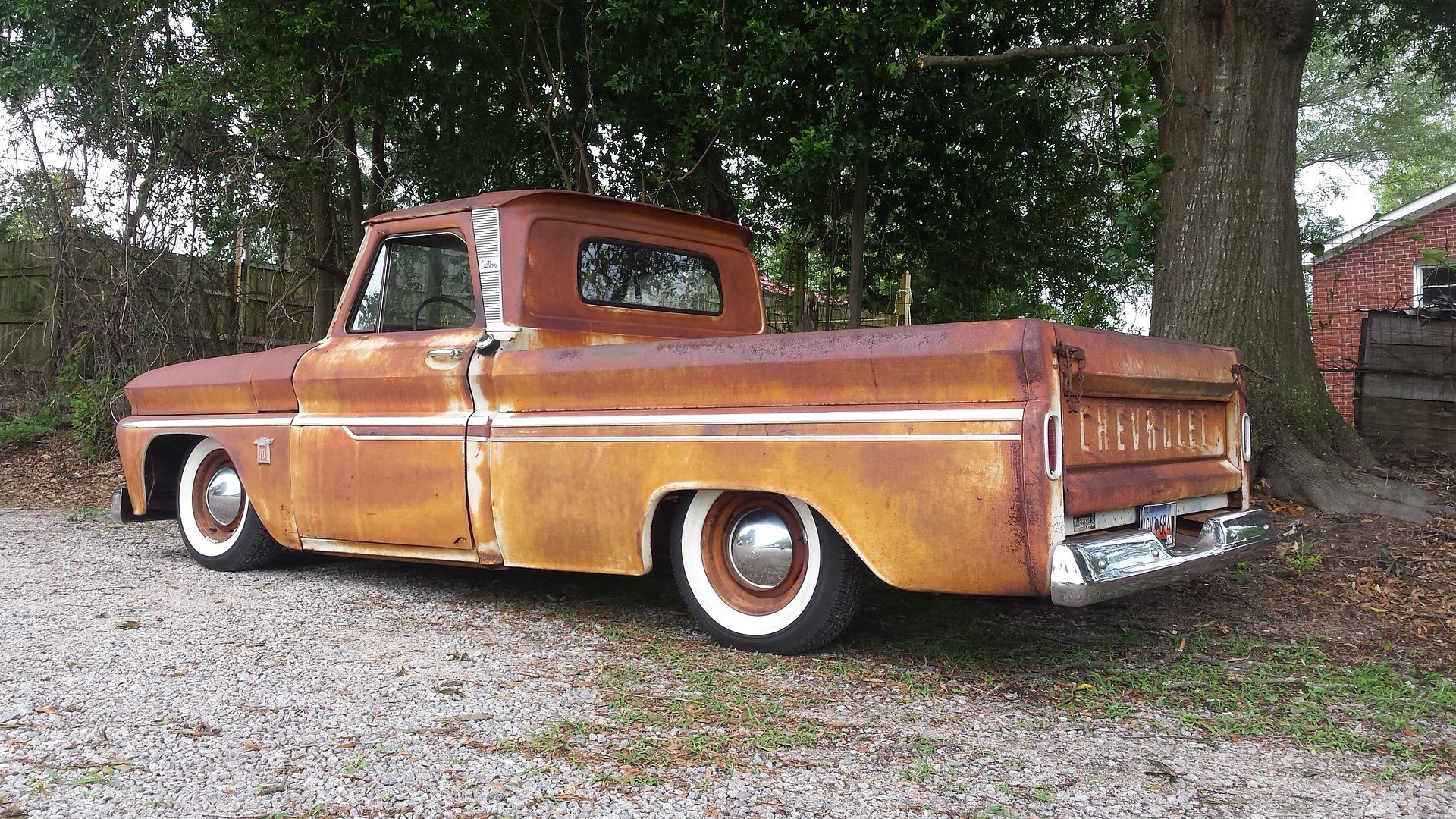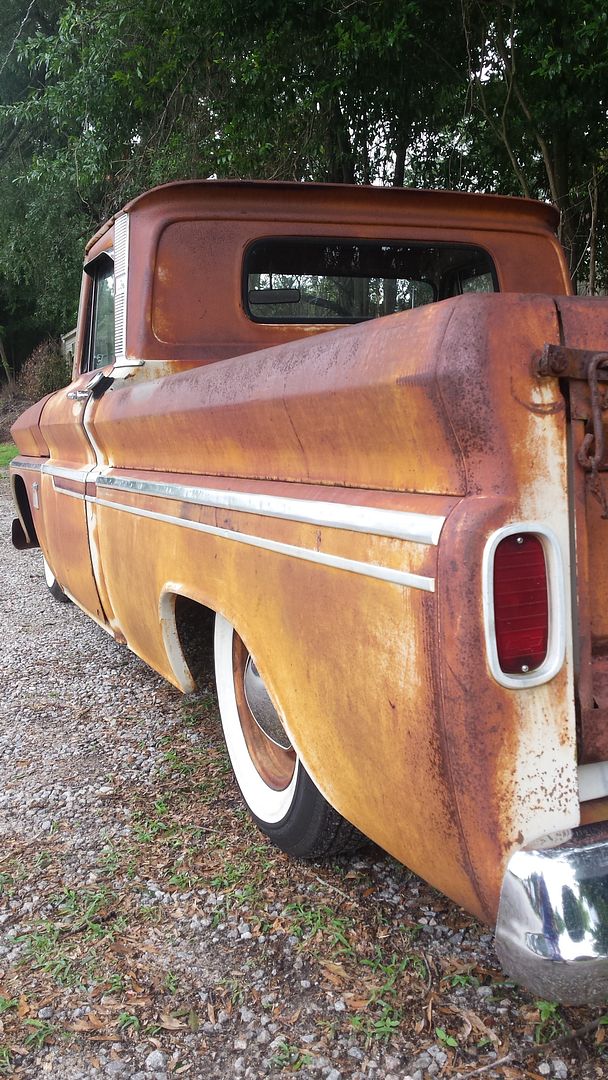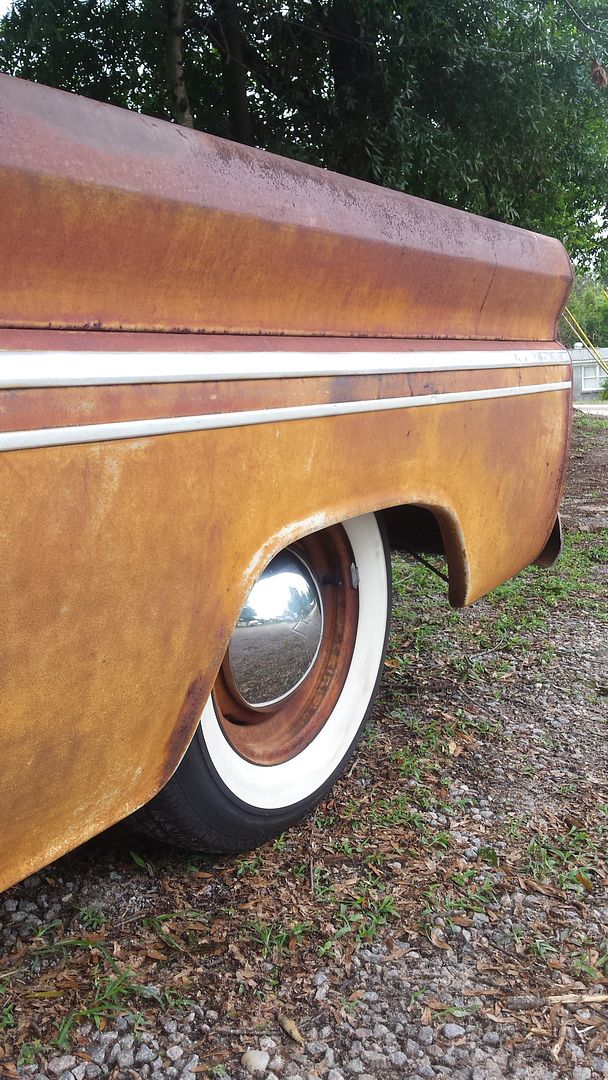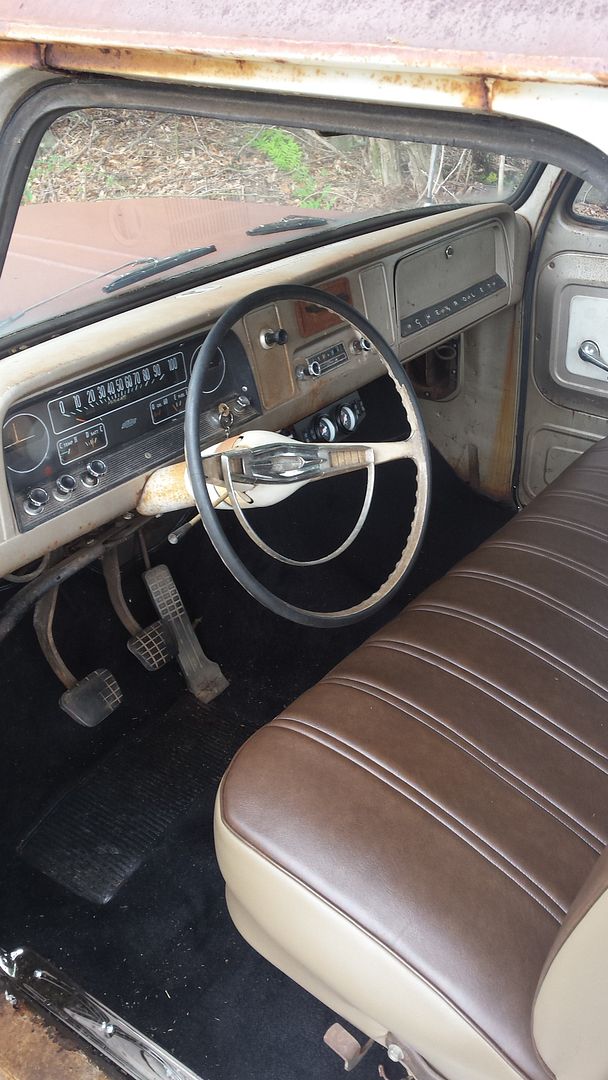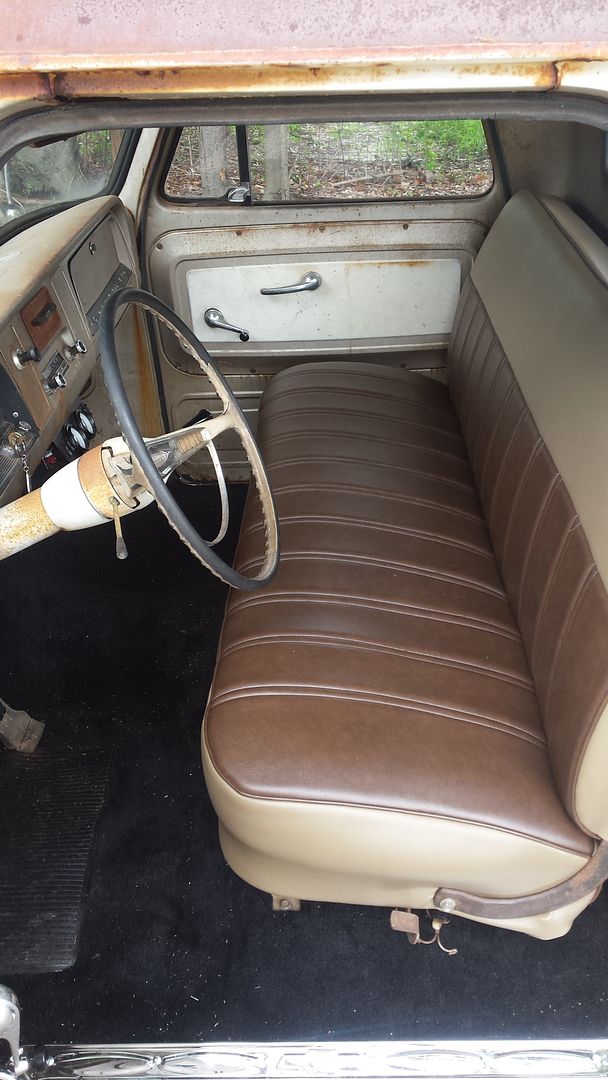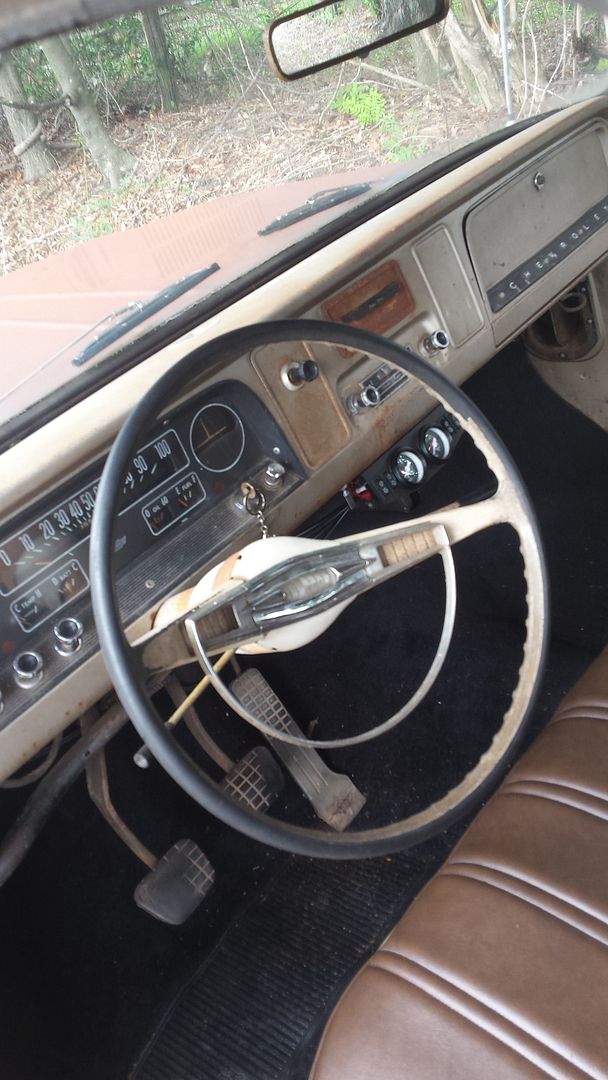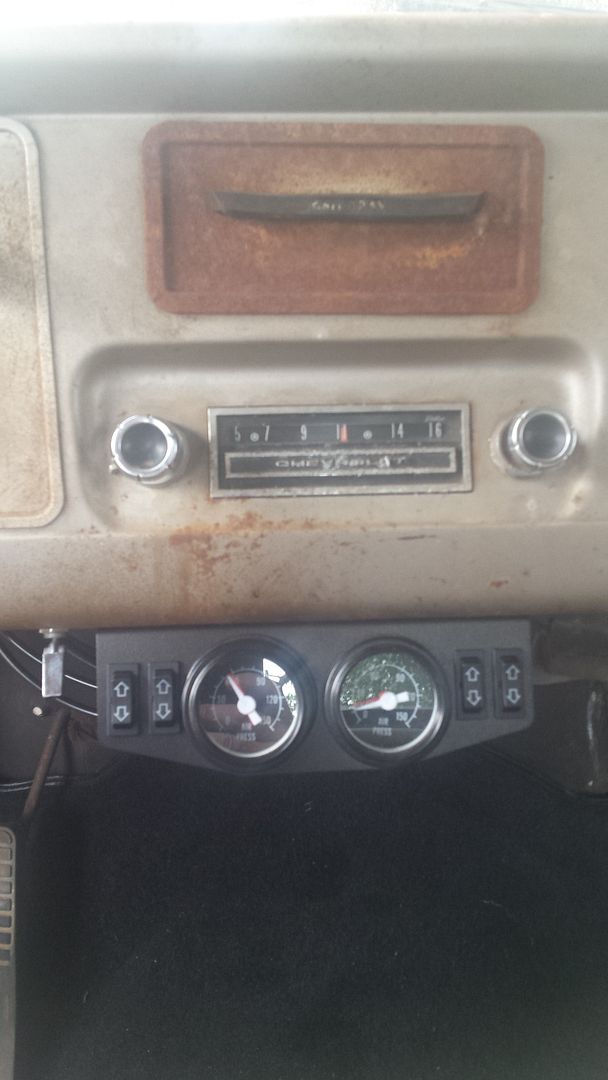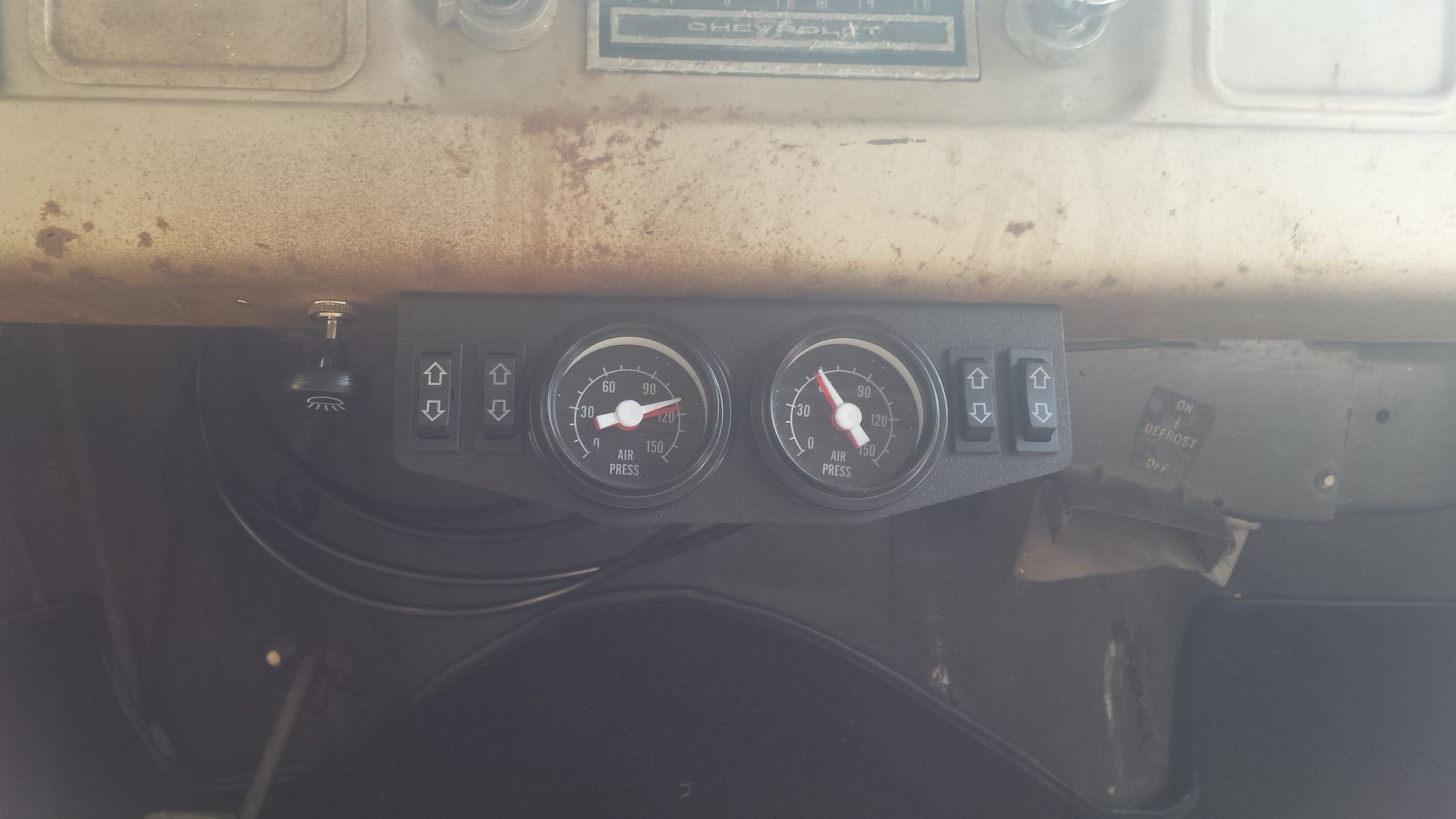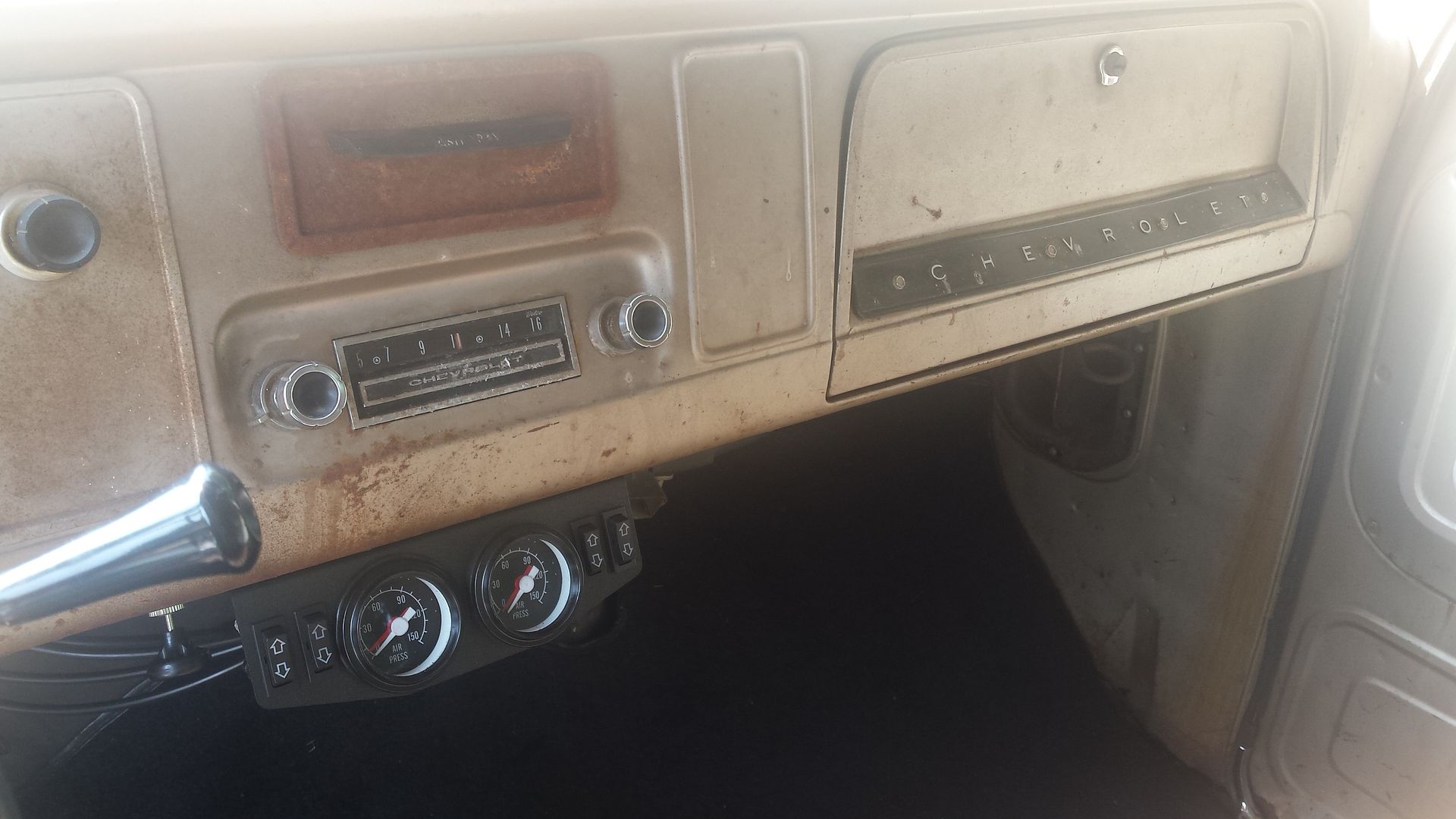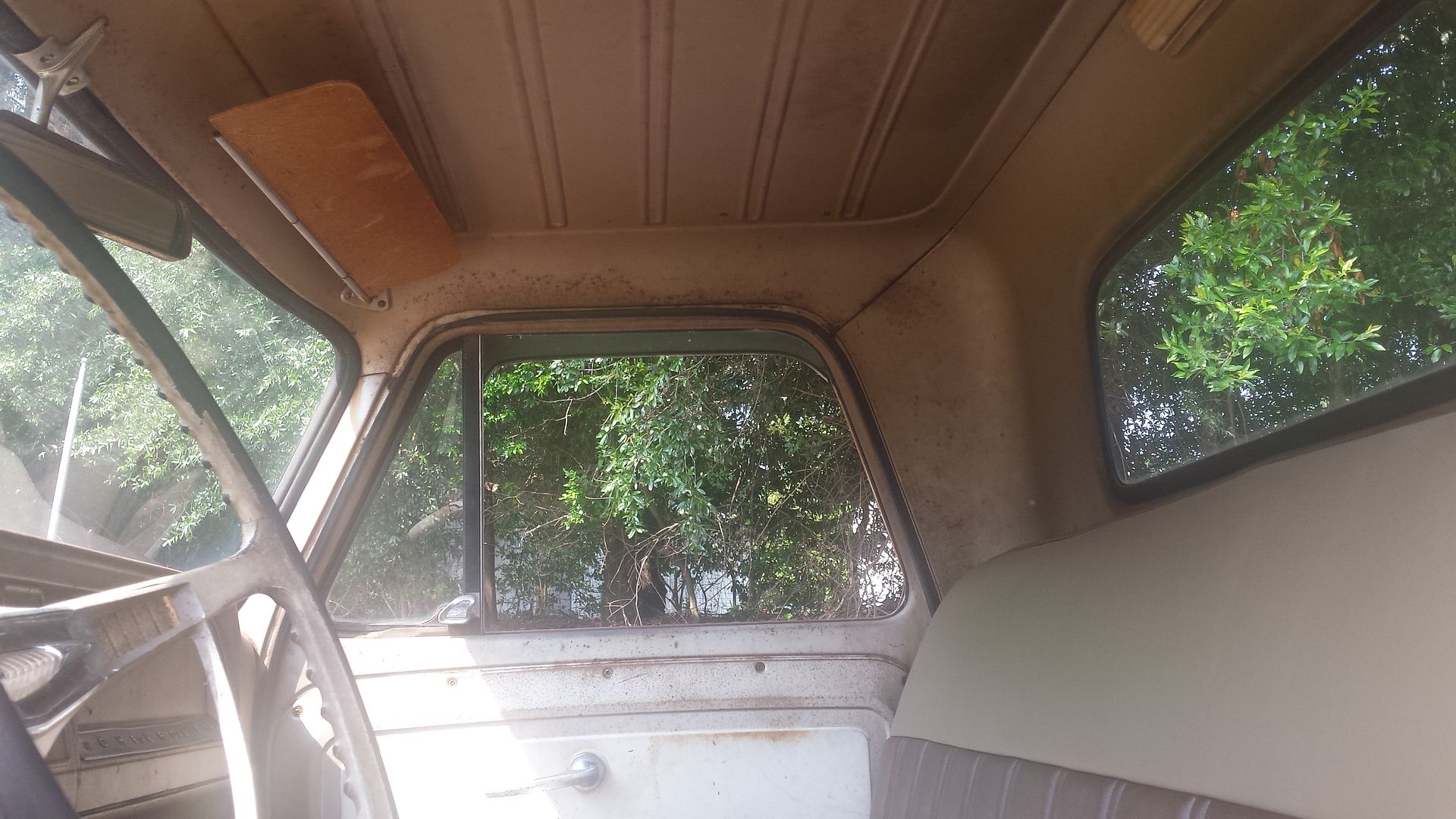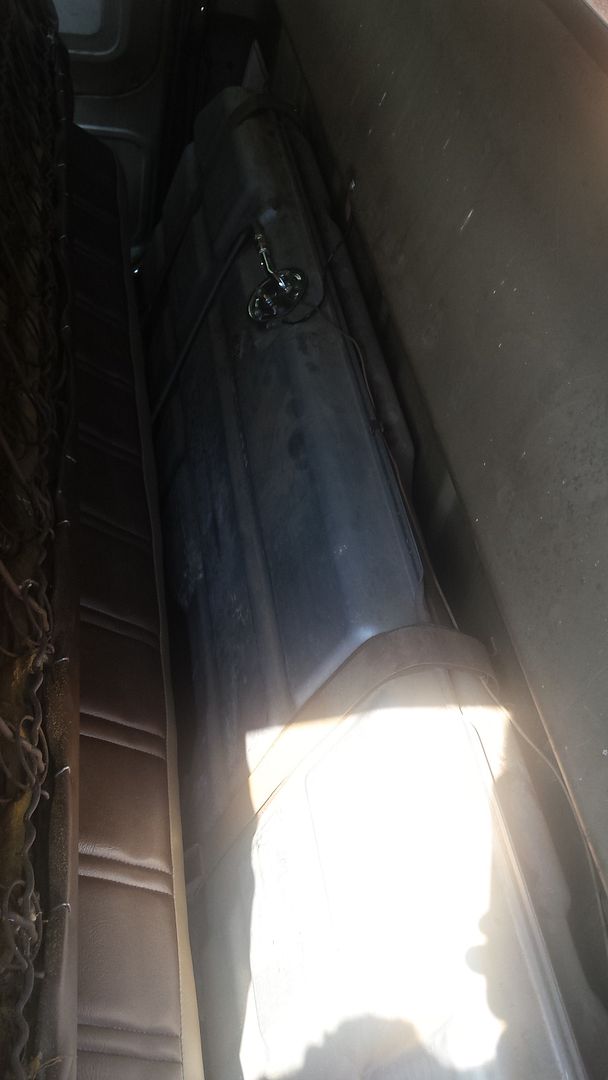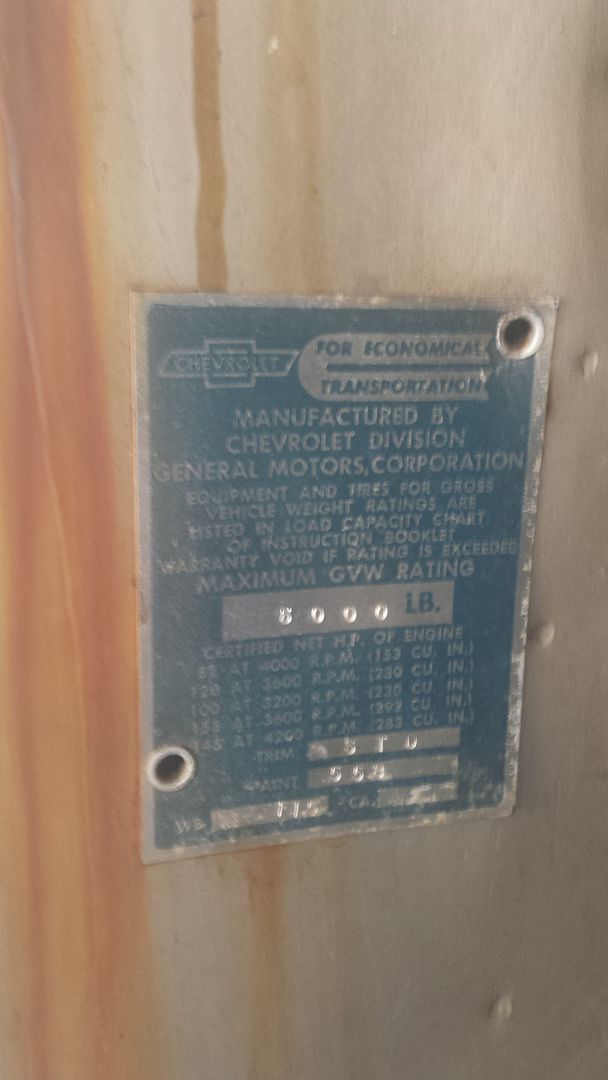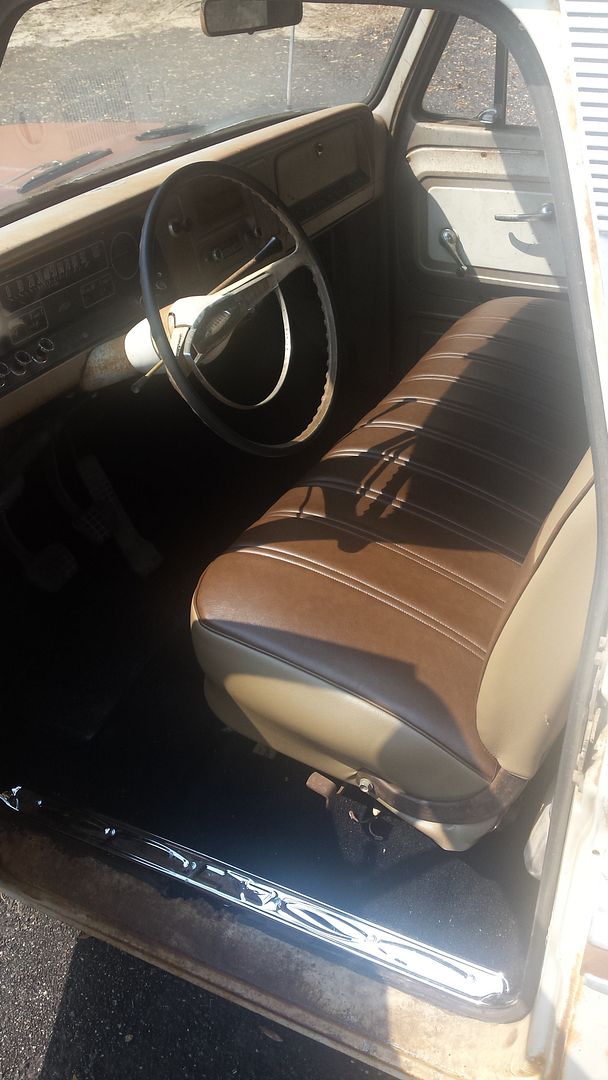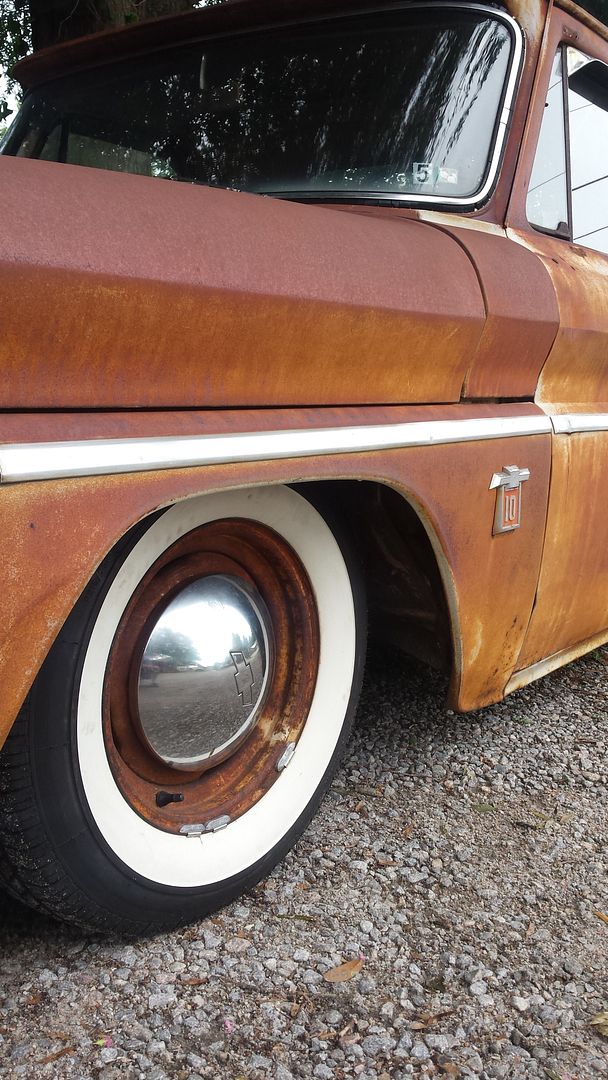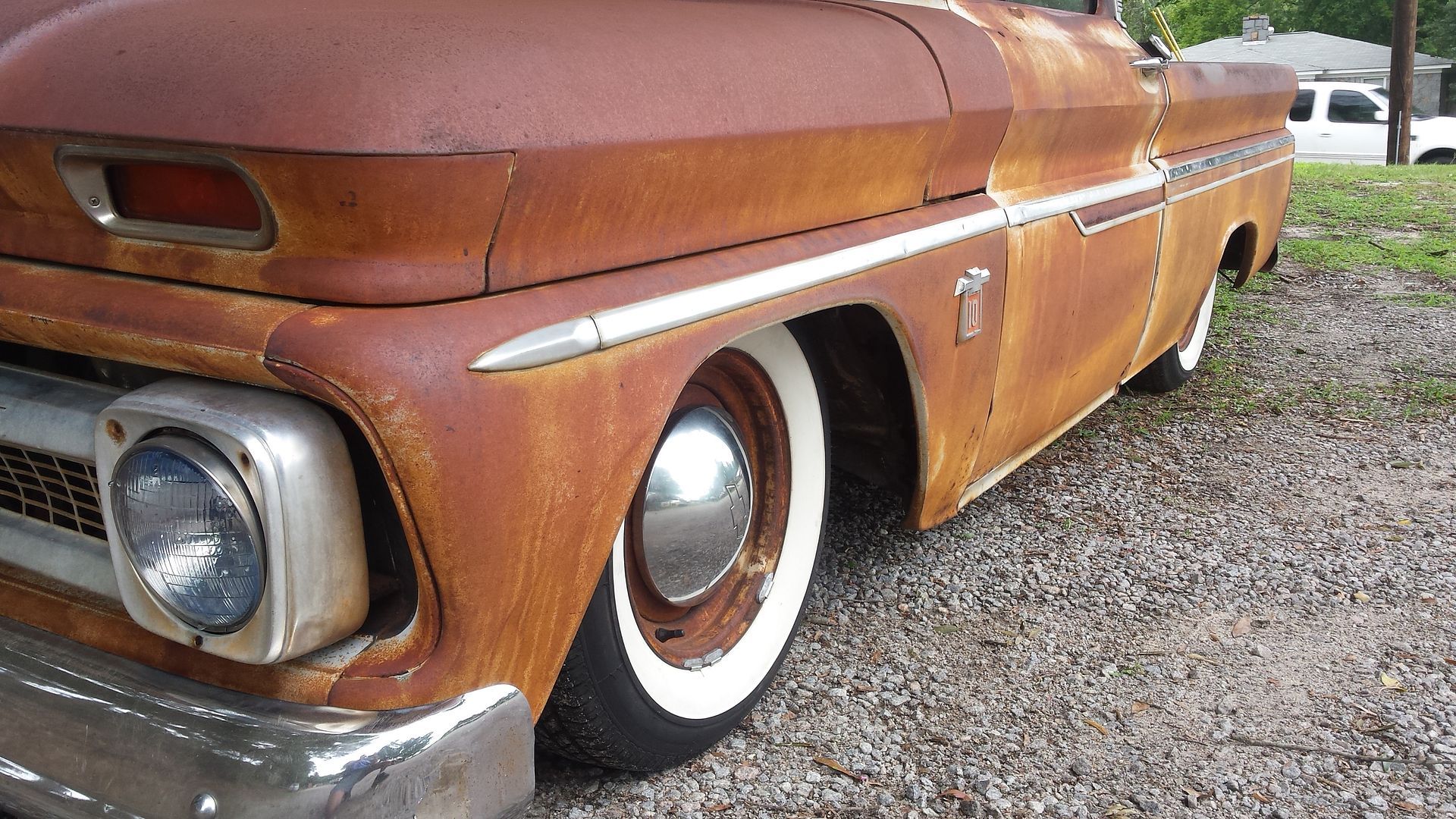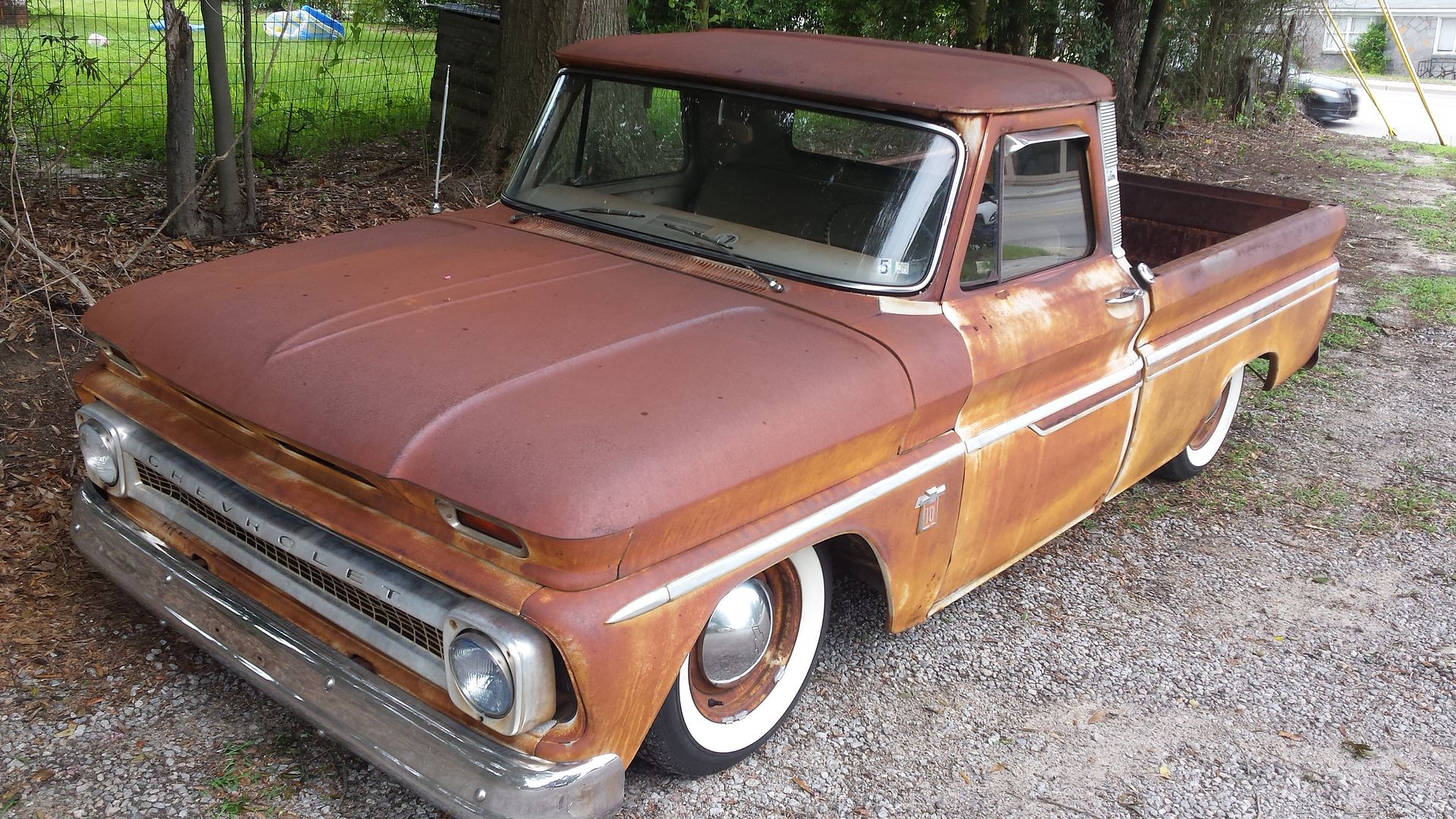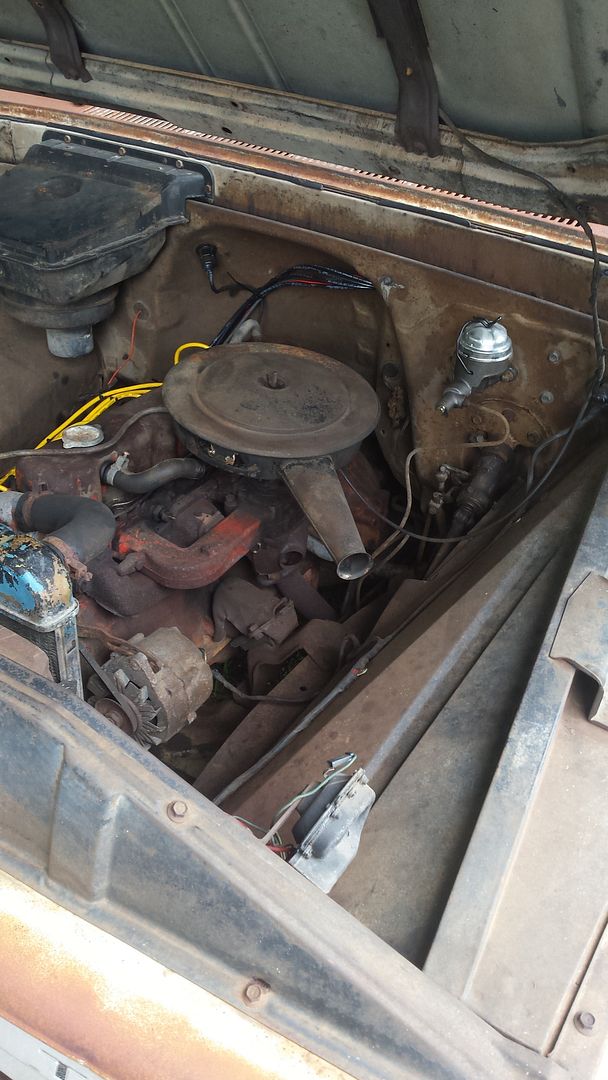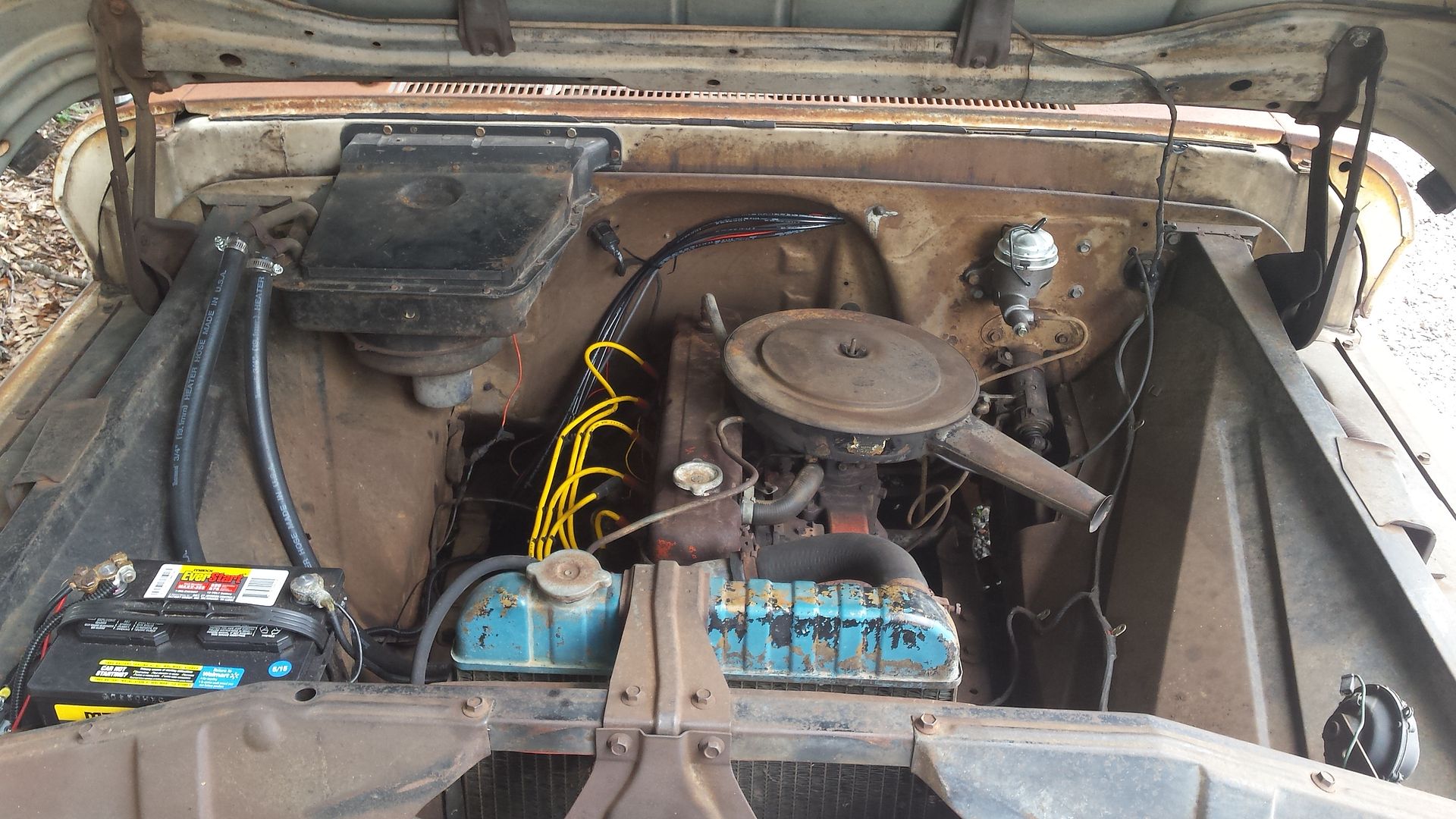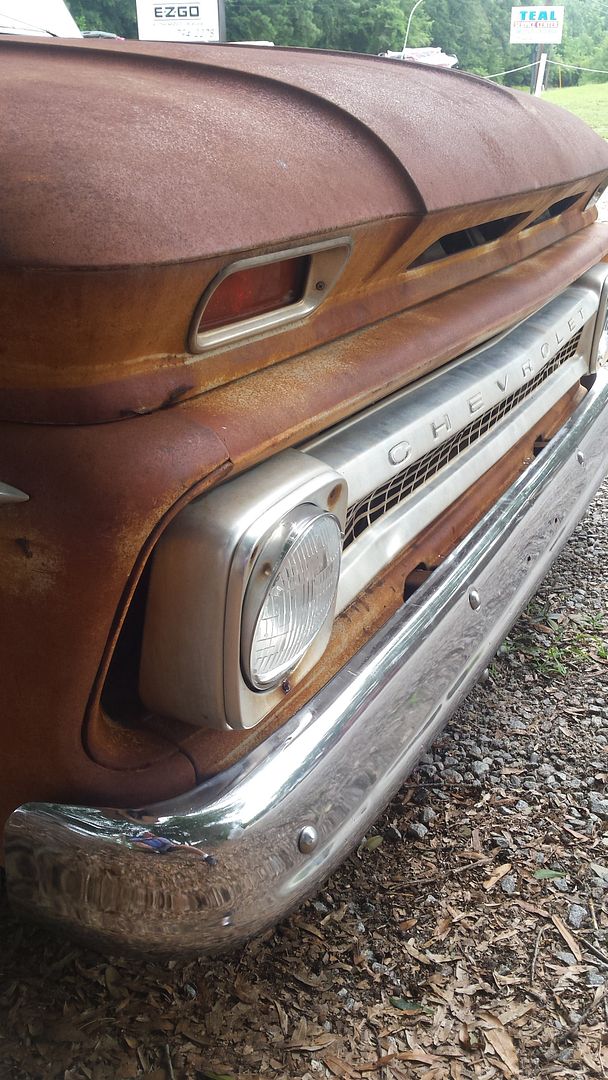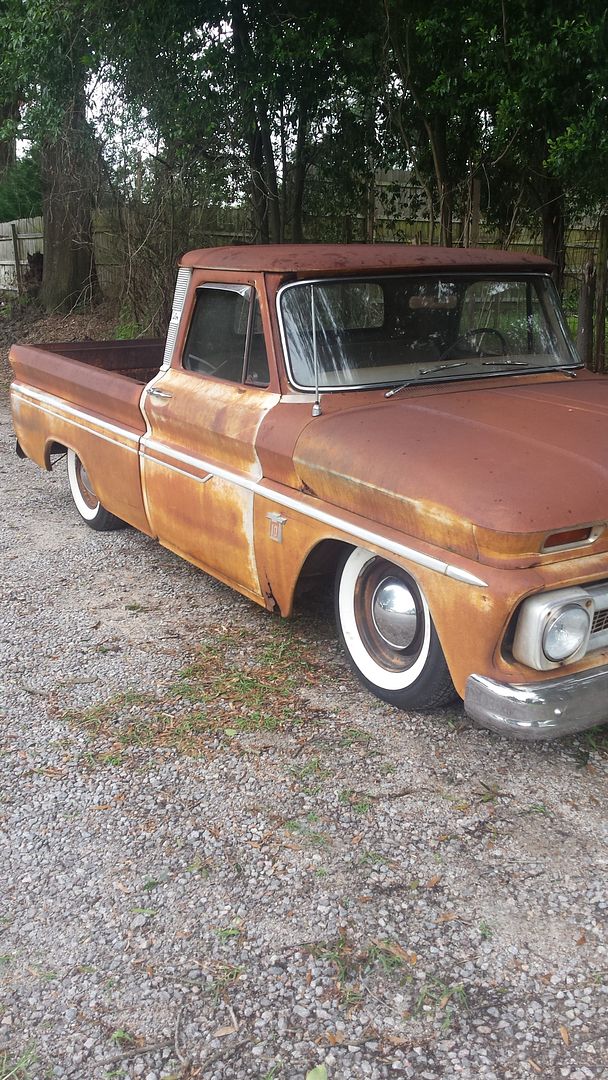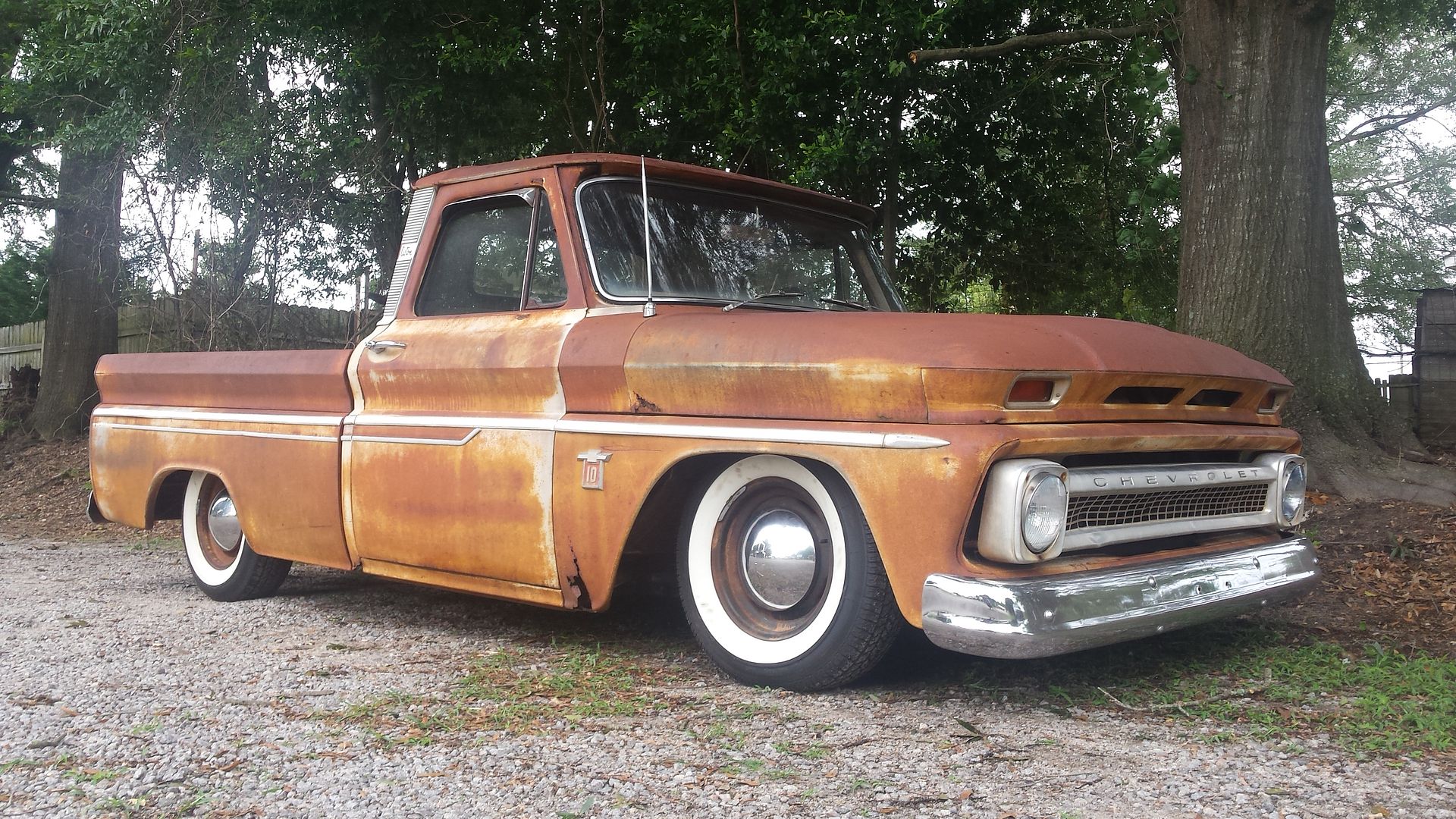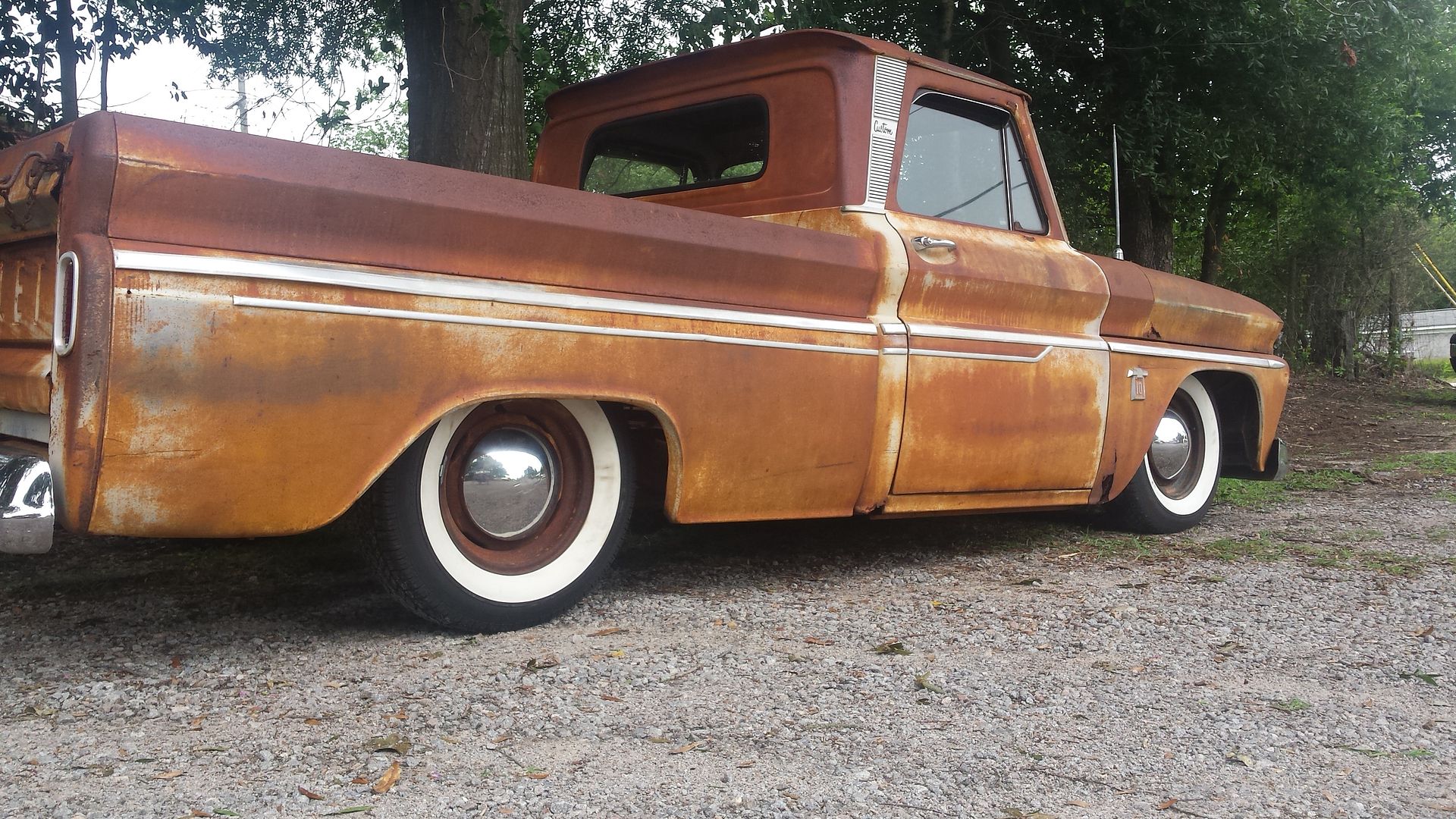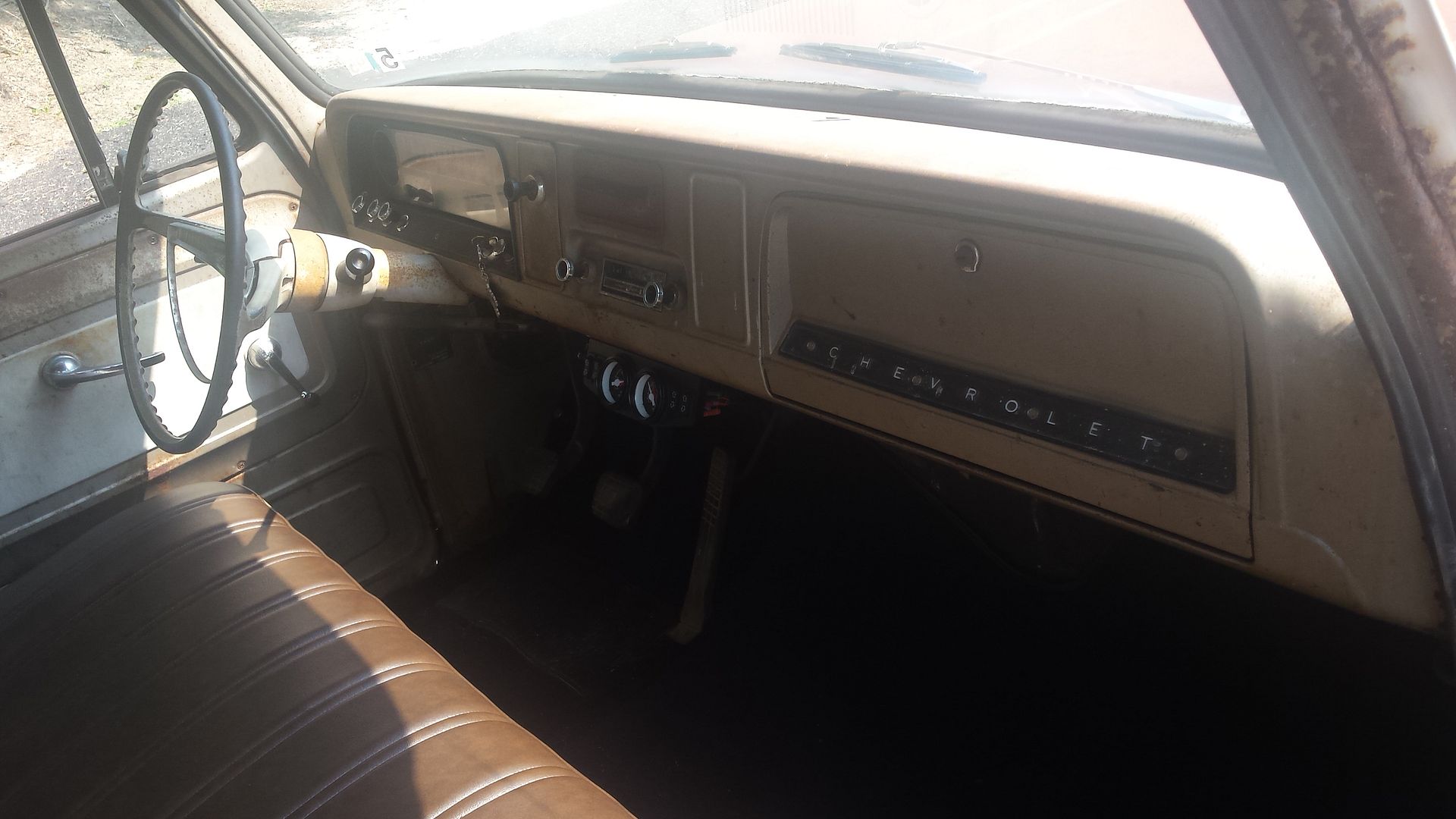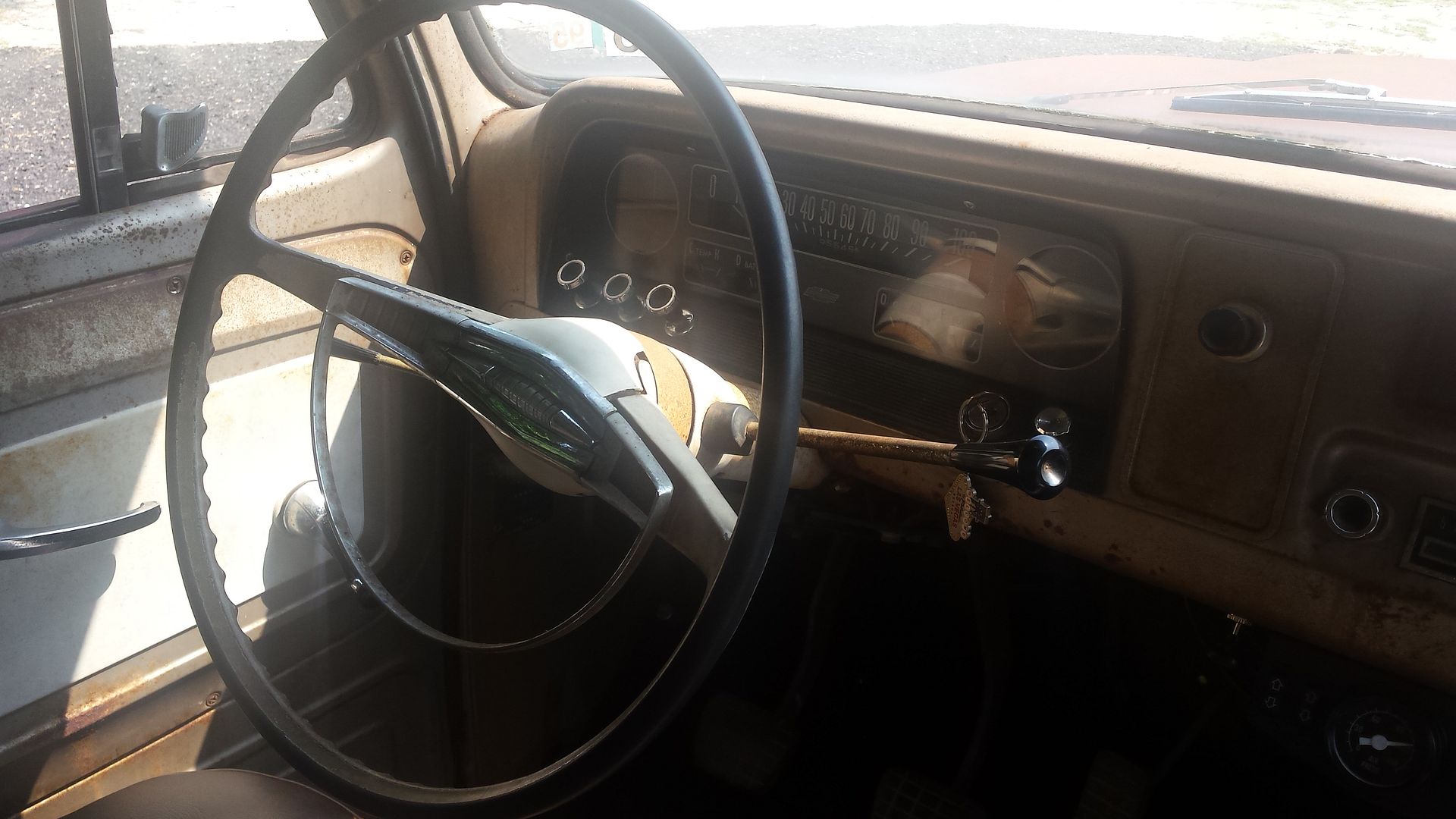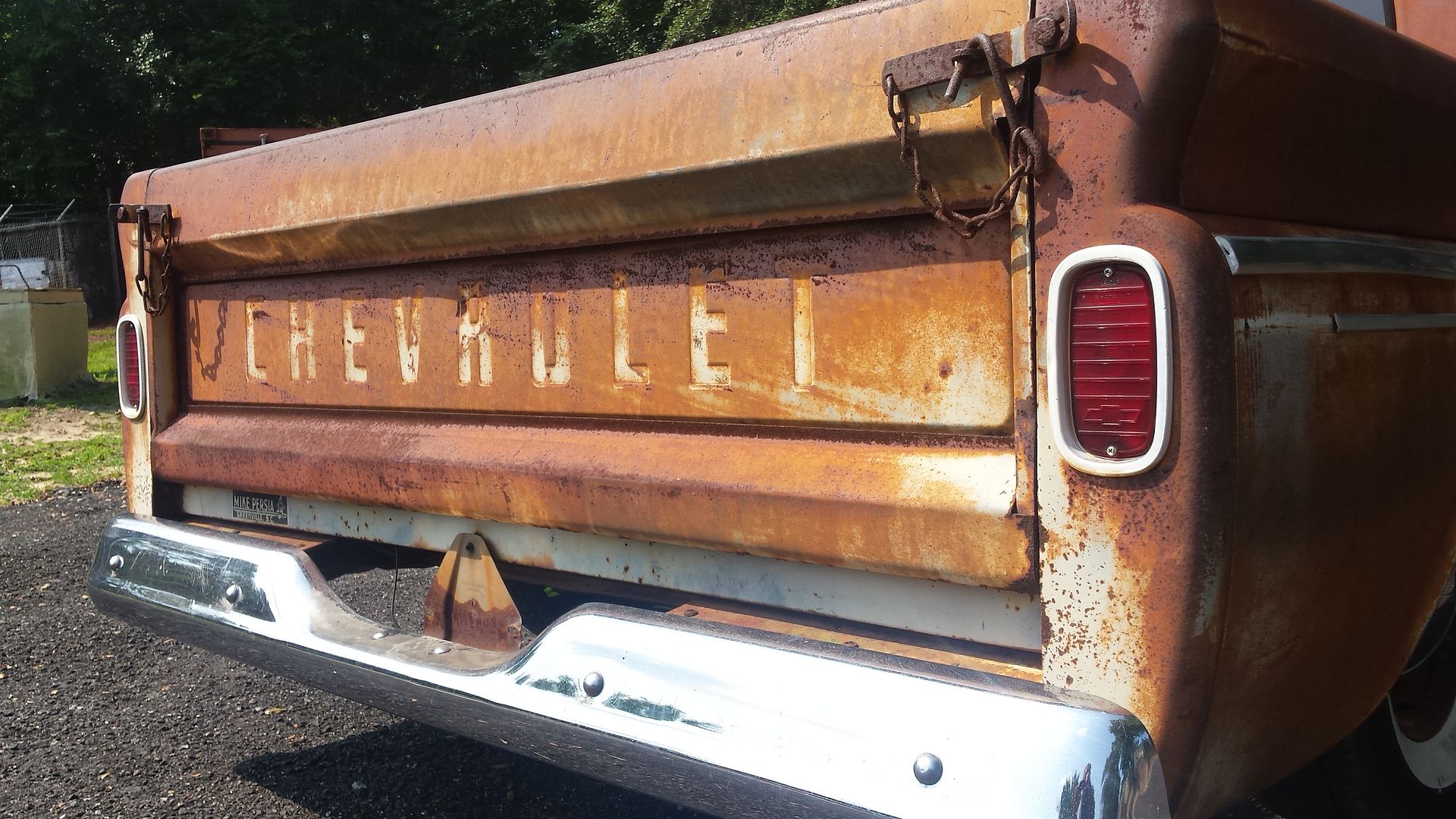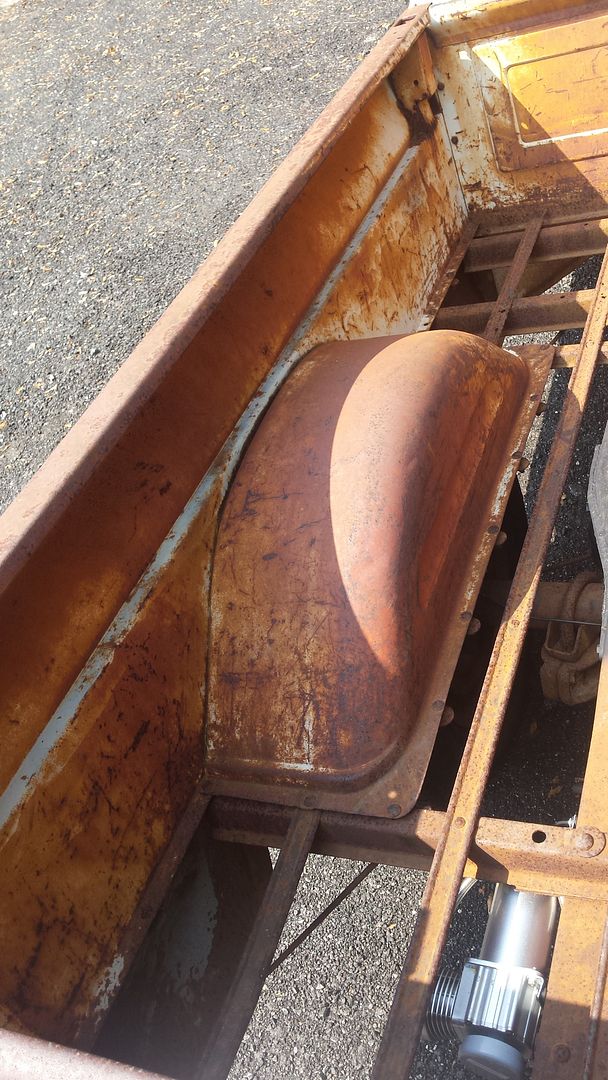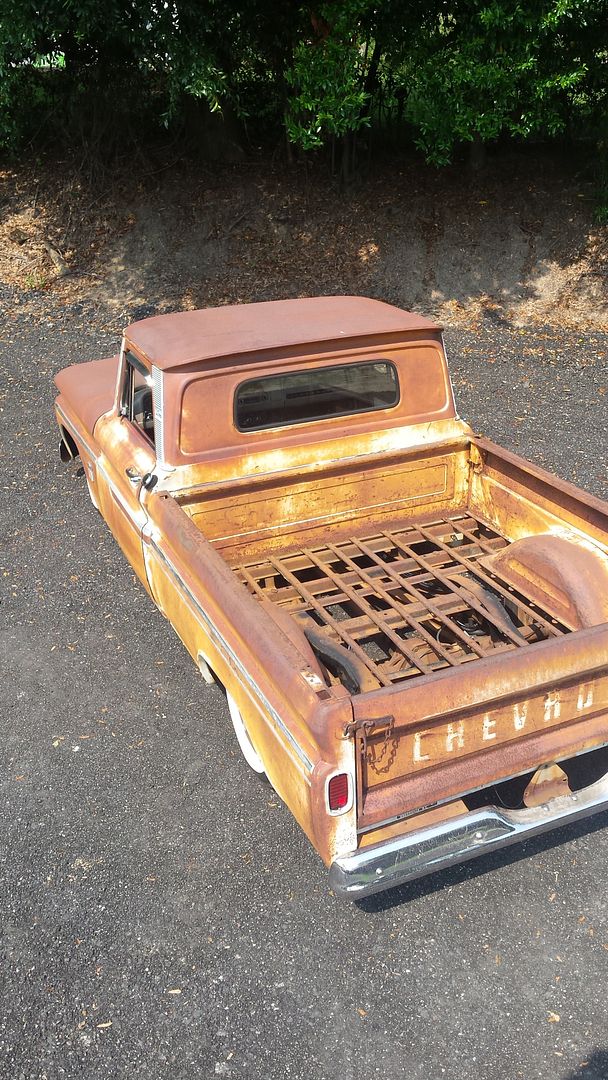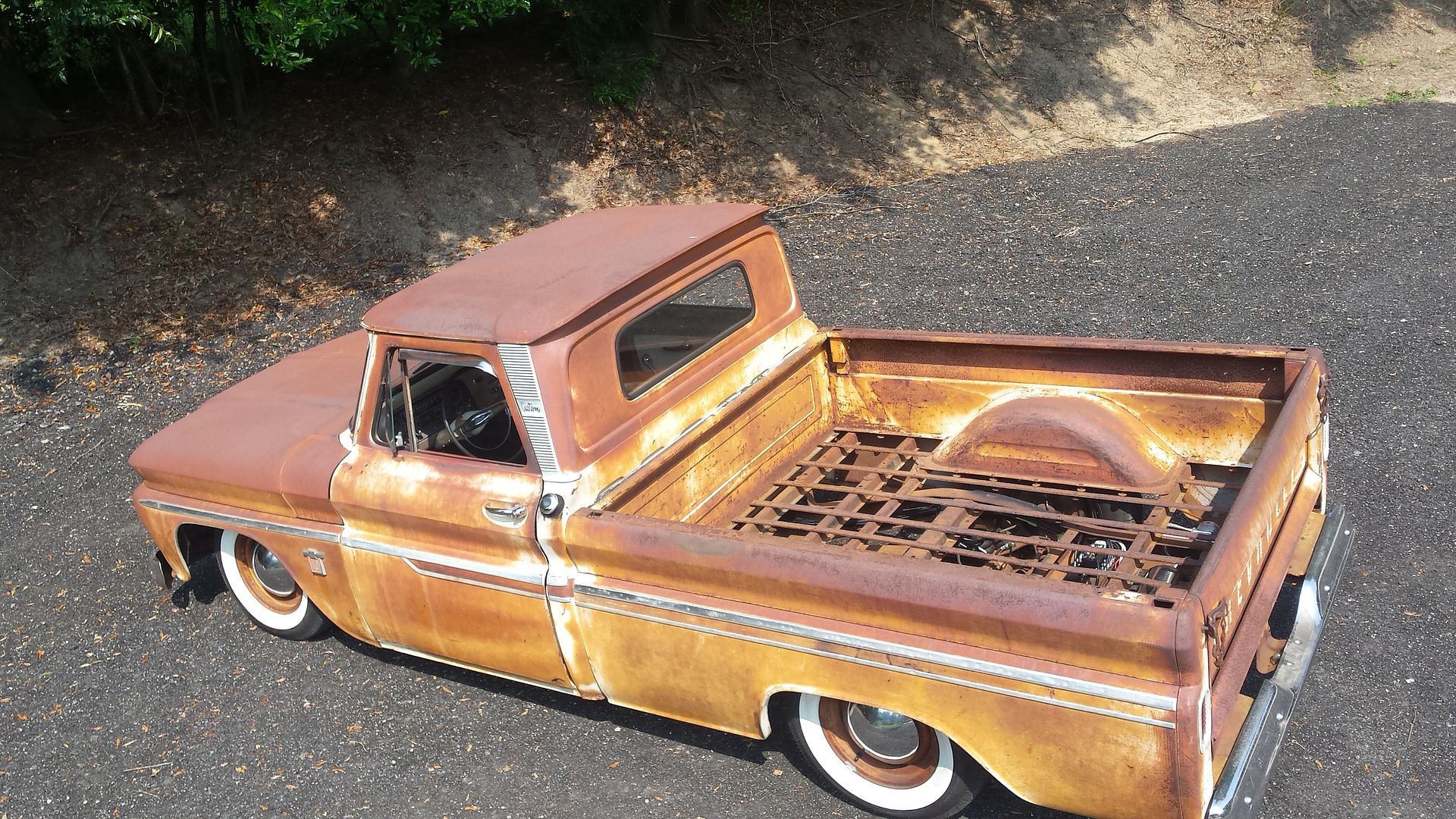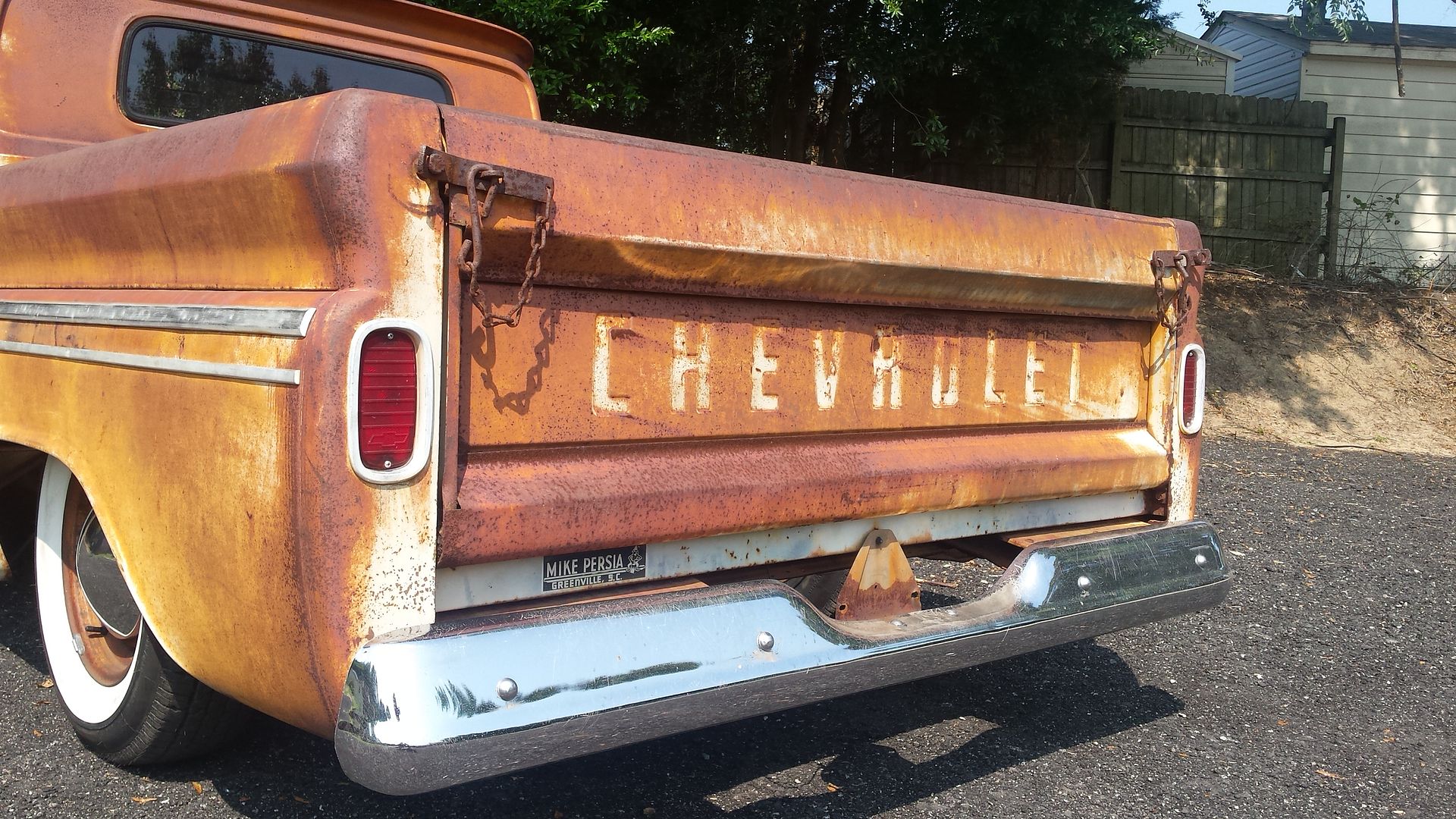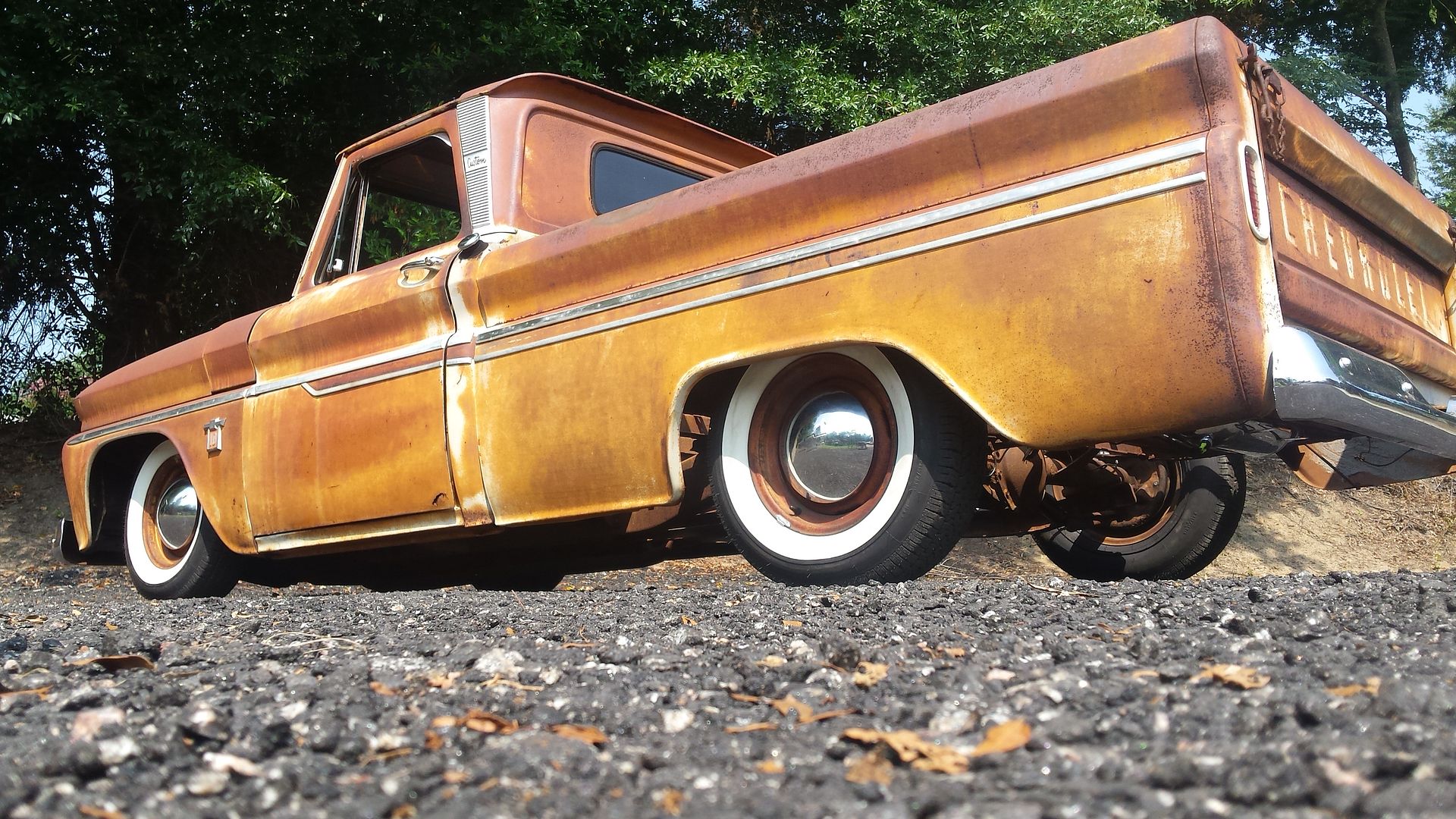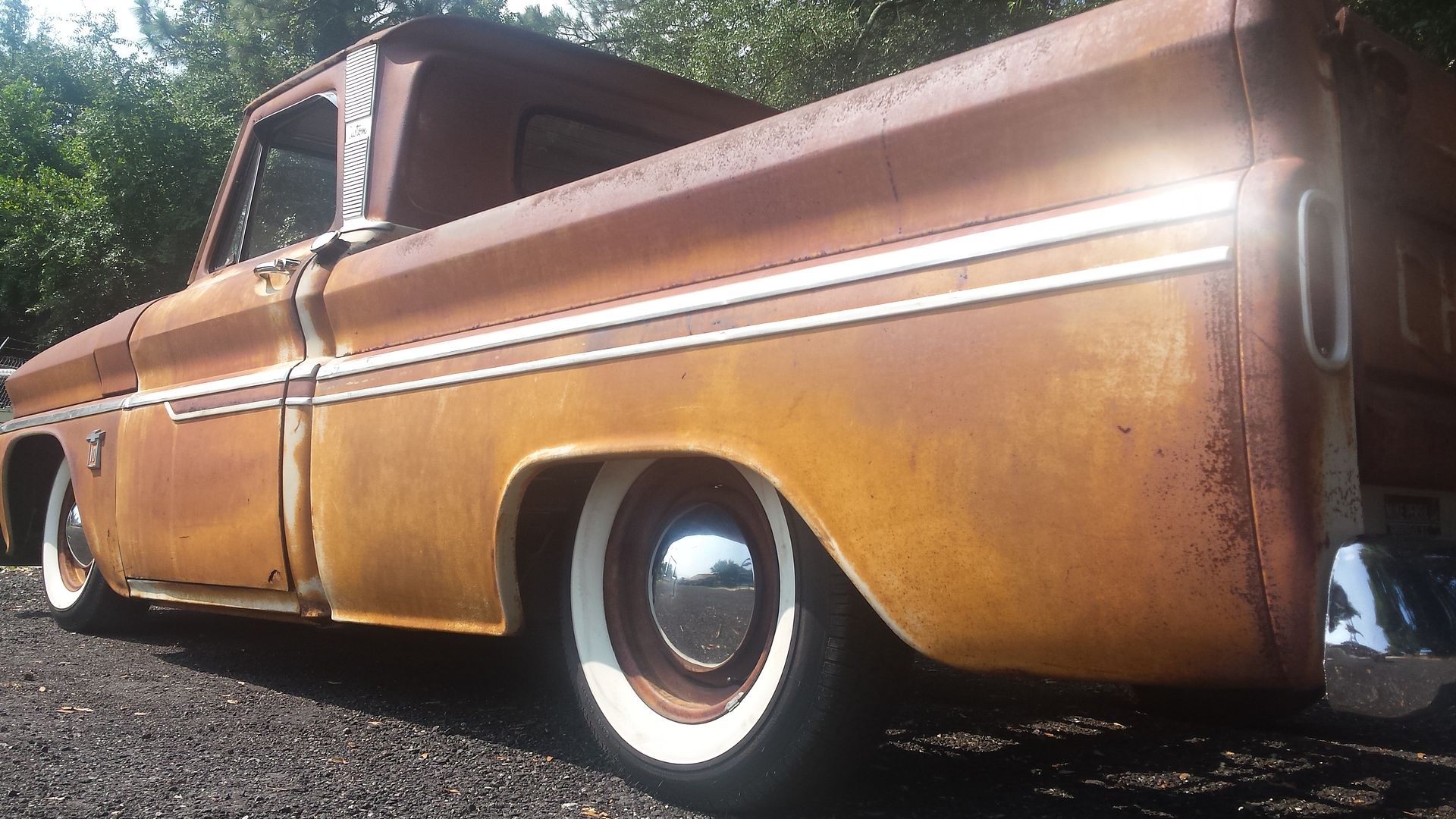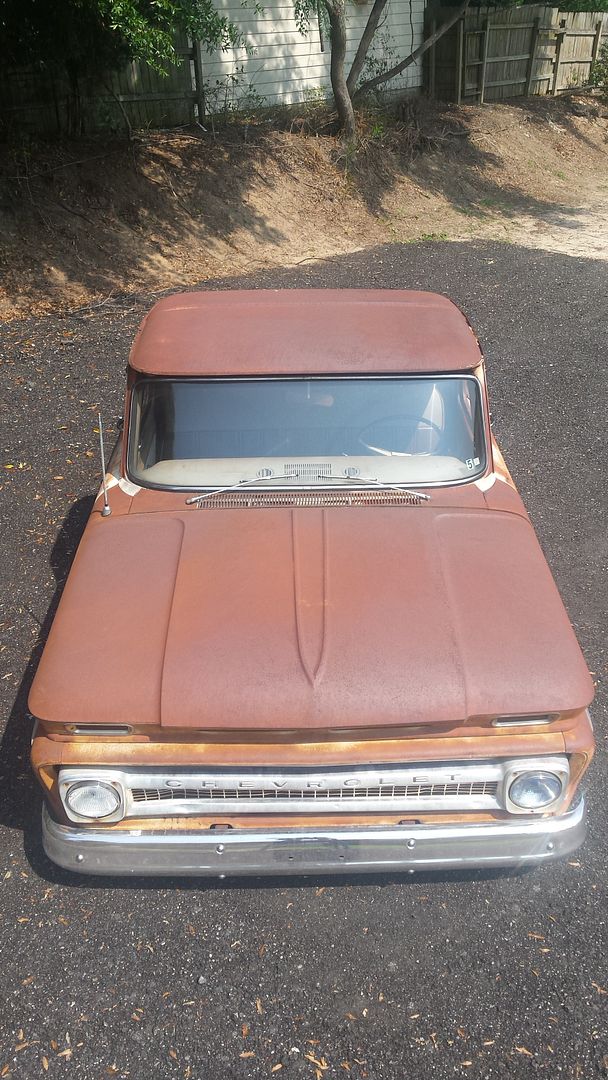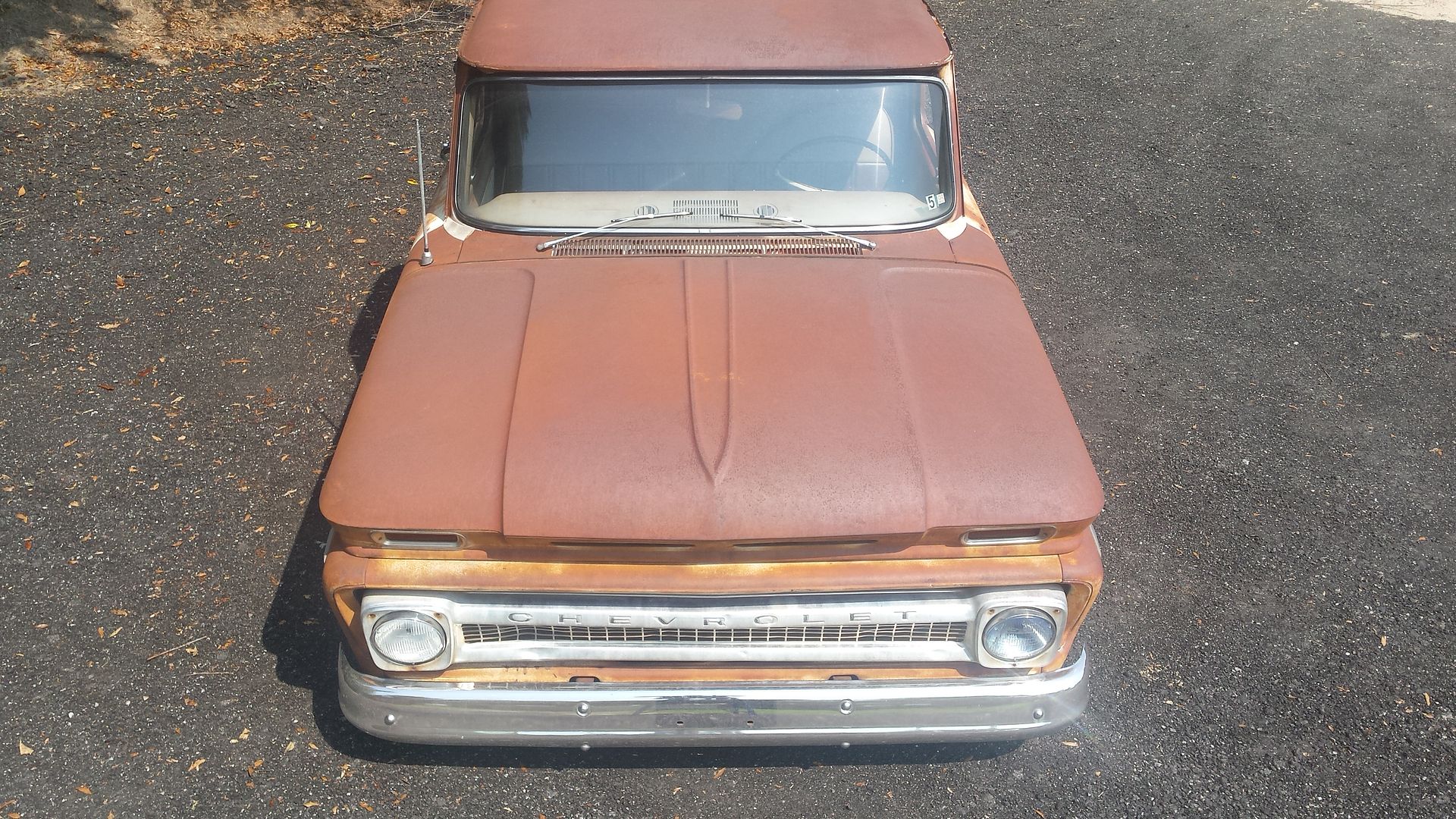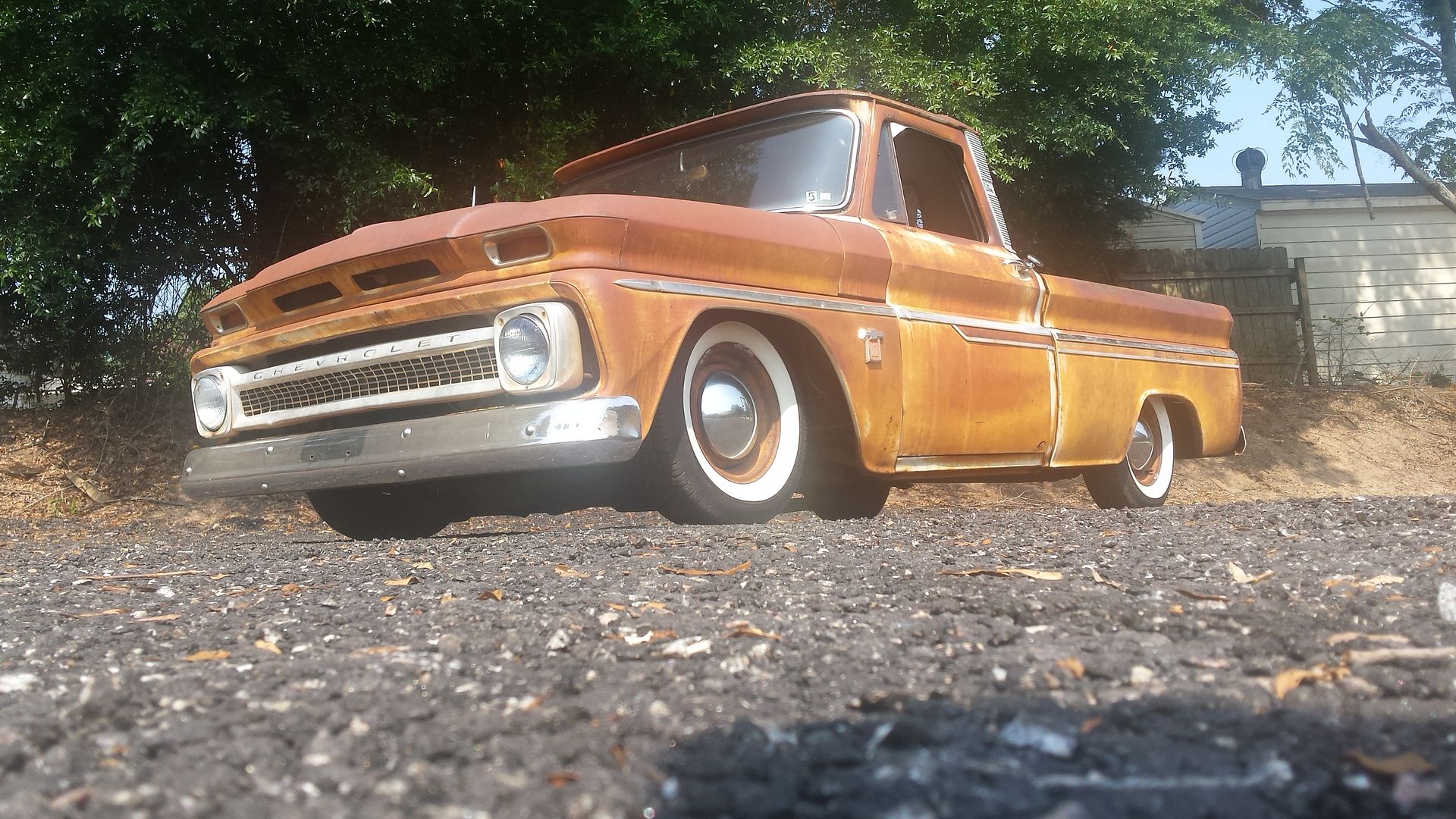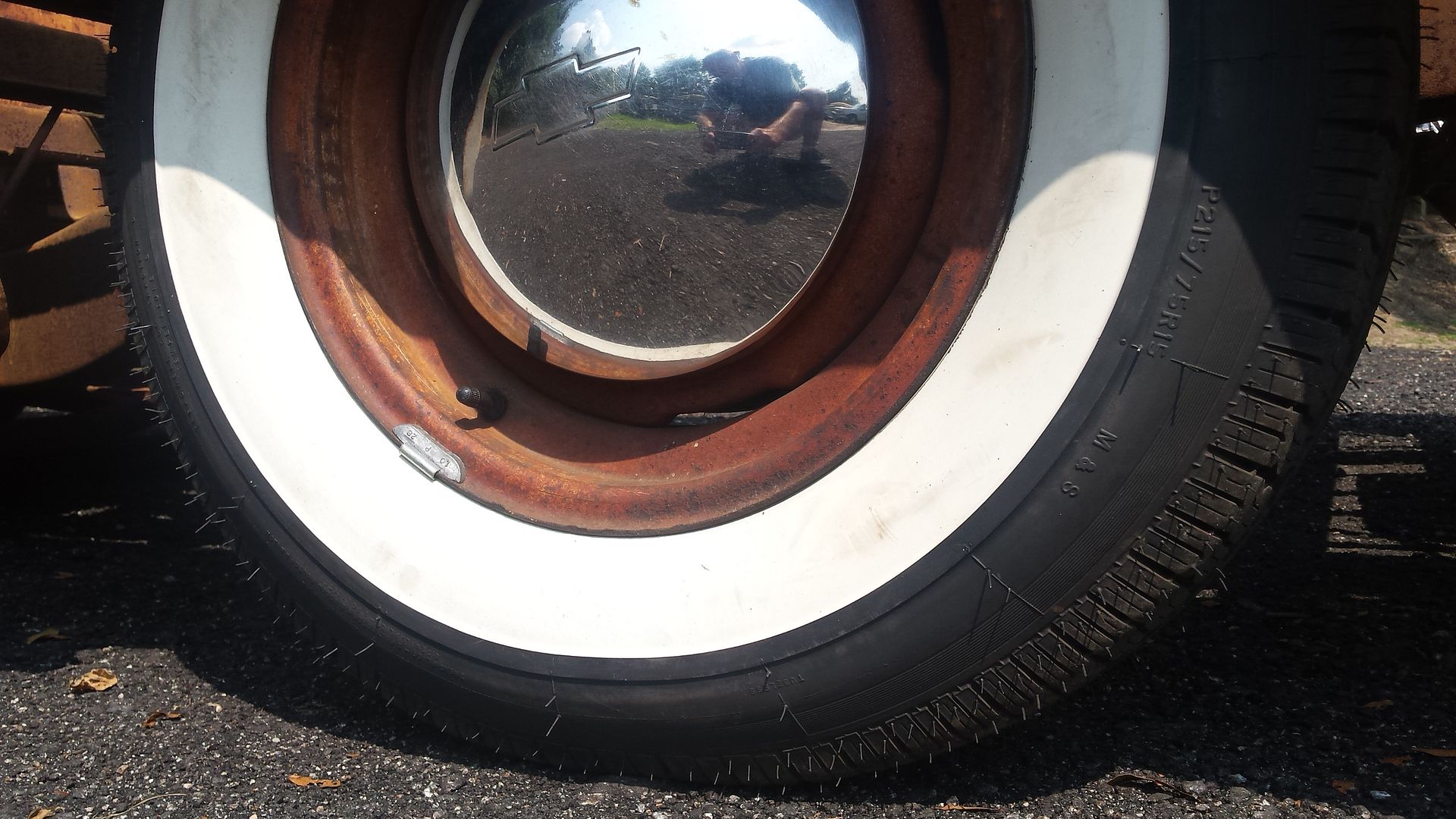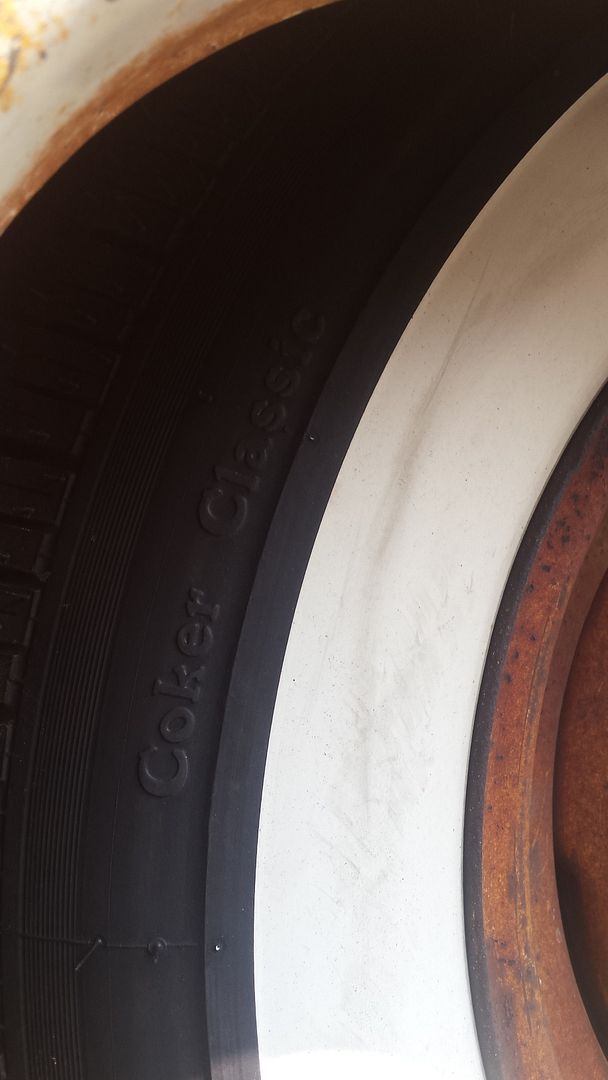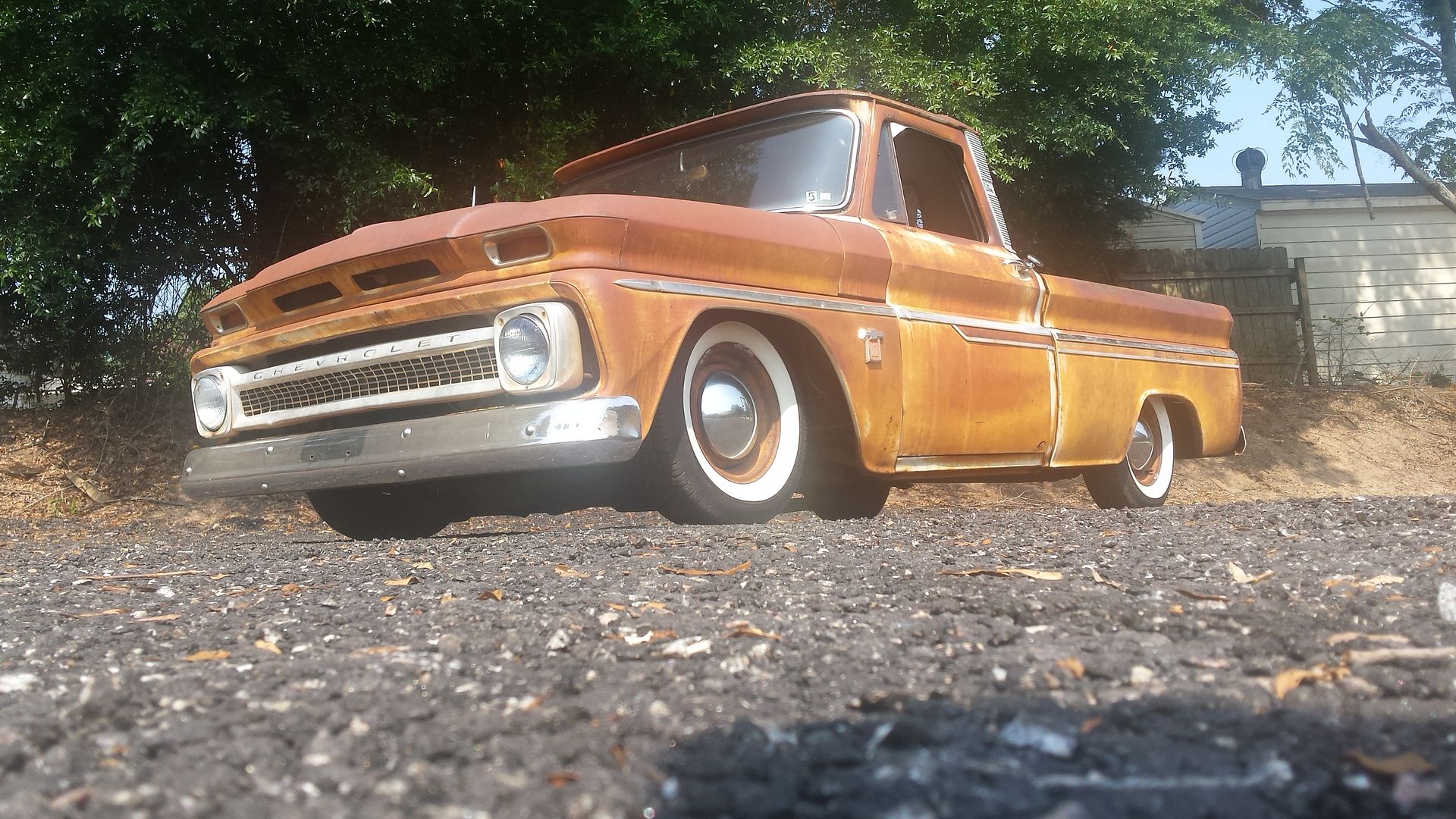 I am listing this bad -azz C10 for my very good friend Kevin who lives in South Carolina. The location of this truck is South Carolina. Below find the Description Kevin wrote for this listing. He himself has had over 30 of these truck through out the years.
"High Cotton"
1964 Chevy c10 Short Bed Fleetside Truck. This has to be one of the best examples of a patina rat rod that I have ever seen! 51 years of mother nature at her best!!!! This truck drives out as smooth as she looks. It's inline 6 cylinder motor has just had a fresh tune up and fires right up as soon as you turn the key. She shifts smooth as silk with the 3 on the tree tranny. I have personally put several miles on her over the last few weeks with out any problems what so ever. She cruises out nice at around 55 mph and drives straight as an arrow. Just installed a brand new set of Coker wide white wall radial tires that look awesome against the Chevy dog dish hubcaps with the bowtie center logo. This truck sits just right thanks to the AccuAir VU4 4-way Valve Manifold air ride system. There are 2 compressors and a polished stainless tank professional mounted under the rear frame. The rear frame has been c-notched and the front A-arms have drop pockets along with new short shocks. Newly upholstered factory bench seat to match original look and patina with fresh new black carpet in the floor. All the glass is in good condition and the windows roll up and down smooth. All the lights work including the turn signals and dash console lights! The body is pretty straight as you can see in the pictures. I have been using the truck as a shop truck in and around town and is truly a pleasure to drive with lot's of looks and thumbs up everywhere I go.... If you don't like being the center of attention then this truck isn't for you!!! We all know how hard it's getting to find these short bed fleetside C10s and it's even harder to find one with killer patina like this one! So don't miss out on this beauty... She gets her name from spending many days in the cotton fields of South Carolina where she got her sun baked cool patina look. You can try all you want to duplicate this look with paint but you'll never get this radical look everyone wants! Even the factory steel wheels are covered with the same beautiful patina.
For any questions or further information please Call or Text me Eddie cell (305) 281-6440
We encourage all bidders to call, so we can answer any questions prior to bidding. If you need the Truck shipped we will do our best to assist you in any way we can, but at
the Buyers Total Expense. We encourage buyers
to arrange a 3rd Party Appraisal Company to come and inspect it prior to the auction ending.
Bidders, you are buying the
truck from my friend not me, therefore it is your and his responsibilities to workout the deal upon auction
ending. I am the listing agent and I am putting my reputation on the
line, because I respect and know that Kevin is 100% reliable and a straight up person that you can trust.
We will only accept PayPal for deposit due at the end of the auction, and not for full payment. The Balance must be done thru Wire Transfer or Cashier Check. Upon
receiving the deposit I will email you a Bill of Sale and
picture of his Florida Drivers License for your protection prior to the balance being paid. The funds must be cleared
in full before the Truck will be shipped.
*Now for the Legal Stuff.
We are serious, and you should be also before bidding.
**If you want the Truck and can afford to pay for it, please bid! If not, go elsewhere! This is not a game. Ebay does offer Xbox for sale if that is your thing. Not here!
***Buyer must make a $1000 deposit within 24 hours of auction ending or we will call the 2nd highest bidder and give him the opportunity to buy it. Full payment is Due
within 7 days
of auction ending by
Wire Transfer.

We will release or ship the car once paid in full. Vehicle is Sold As Is, No Warranty written, expressed or implied. No Returns!
We can recommend affordable and reliable shippers and assist with Shipping. Buyer pays for all shipping fees and this is the buyers responsibility. We also don't mind shipping internationally.