1959 Chevy Apache "Carolina Blue"- $39K OBO
NO RESERVE AUCTION
Ending 4/10/16 at 9PM est Sharp!
We will not give a BUY IT NOW price, but we will entertain serious offers to end the auction.
I'm listing this beautiful Air Ride Patina Chevy Apache for my good friend Robby. If you don't like to be the center of attention, this is not the truck for you. The truck has tons of attitude and just the right look. Rumor has it that the truck was originally build by GAS MONKEY GARAGE in the early 2000's, but unfortunately this has not been confirmed. We can confirm that the truck was build in Dallas Texas though. My friend bought it from what is believed to be the 4th owner (former NASCAR / F1 & GT3 Cup Race Car Champion) here in North Carolina which is the NASCAR Capital of the world. If you have any questions, please don't hesitate to text/call me (Eddie) at 305-281-6440.
Please, scroll below pictures to read the FULL SPEC'S on this build.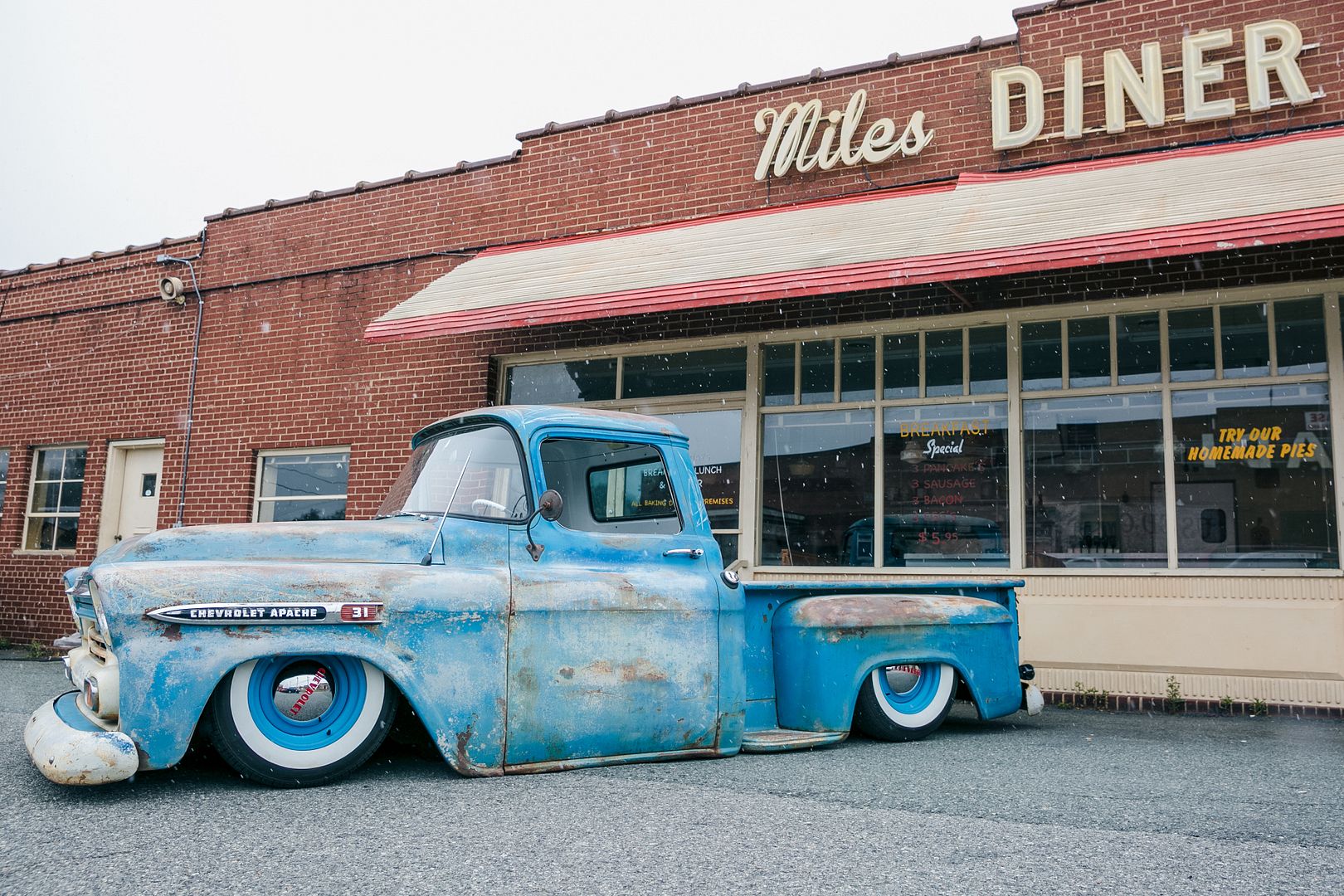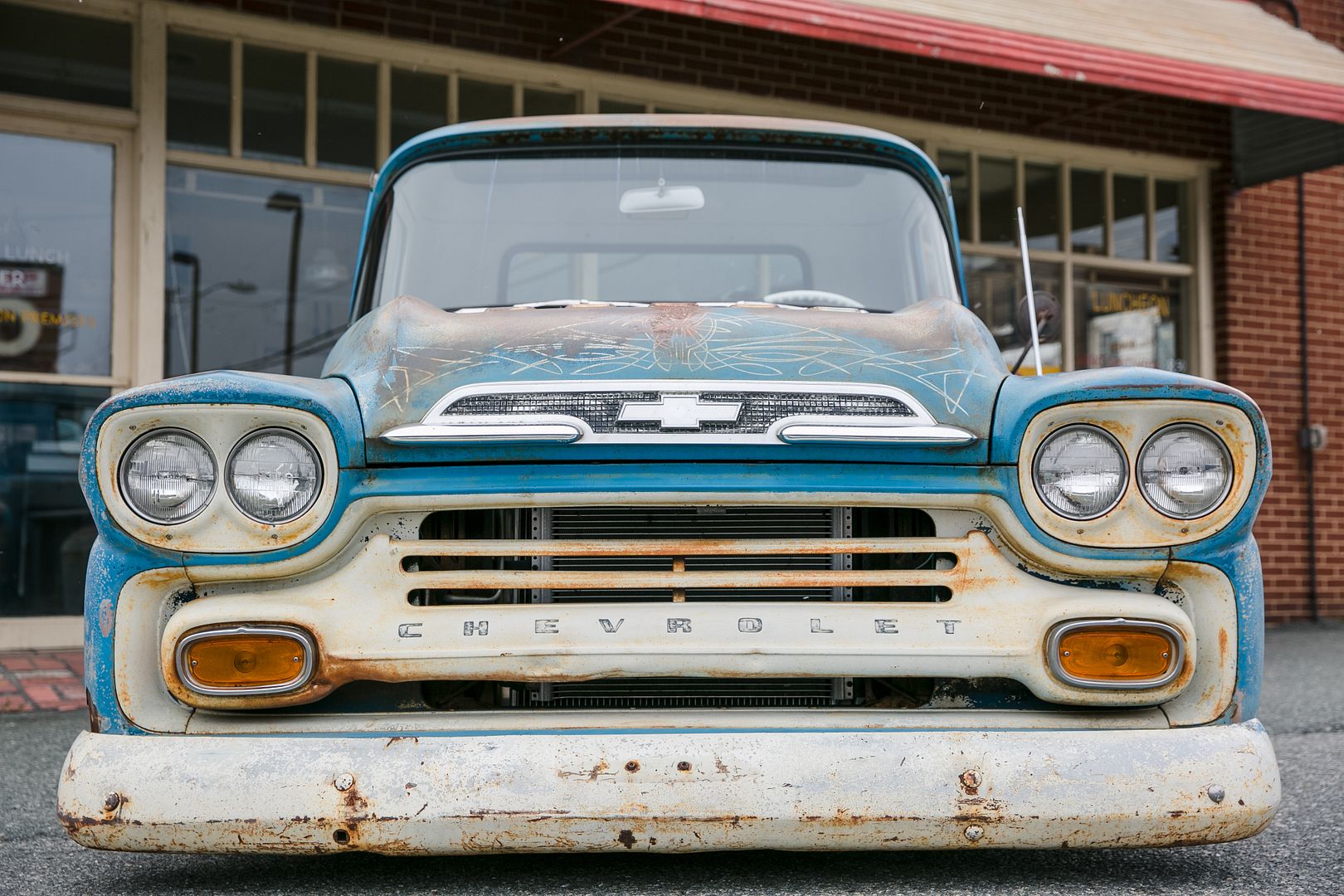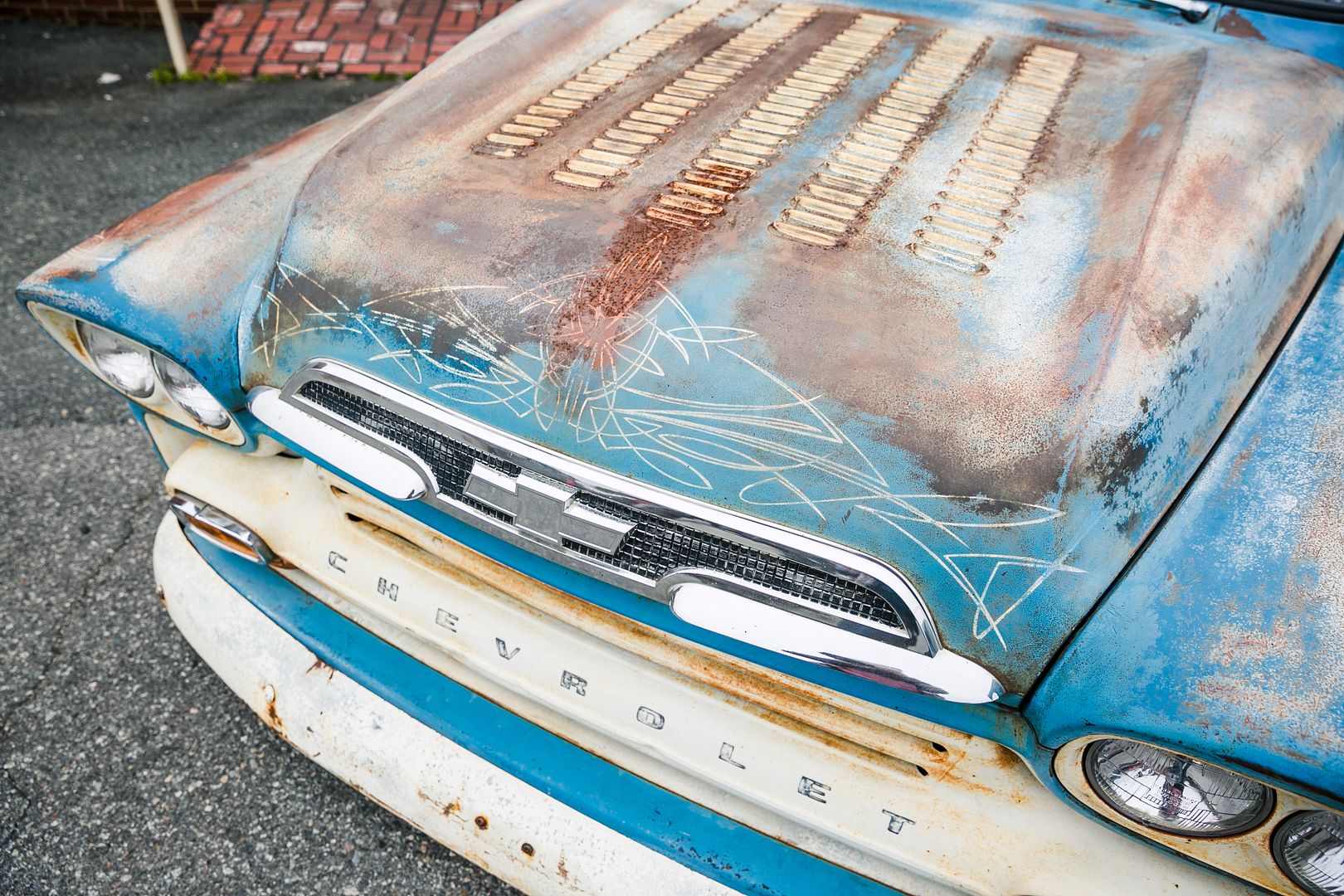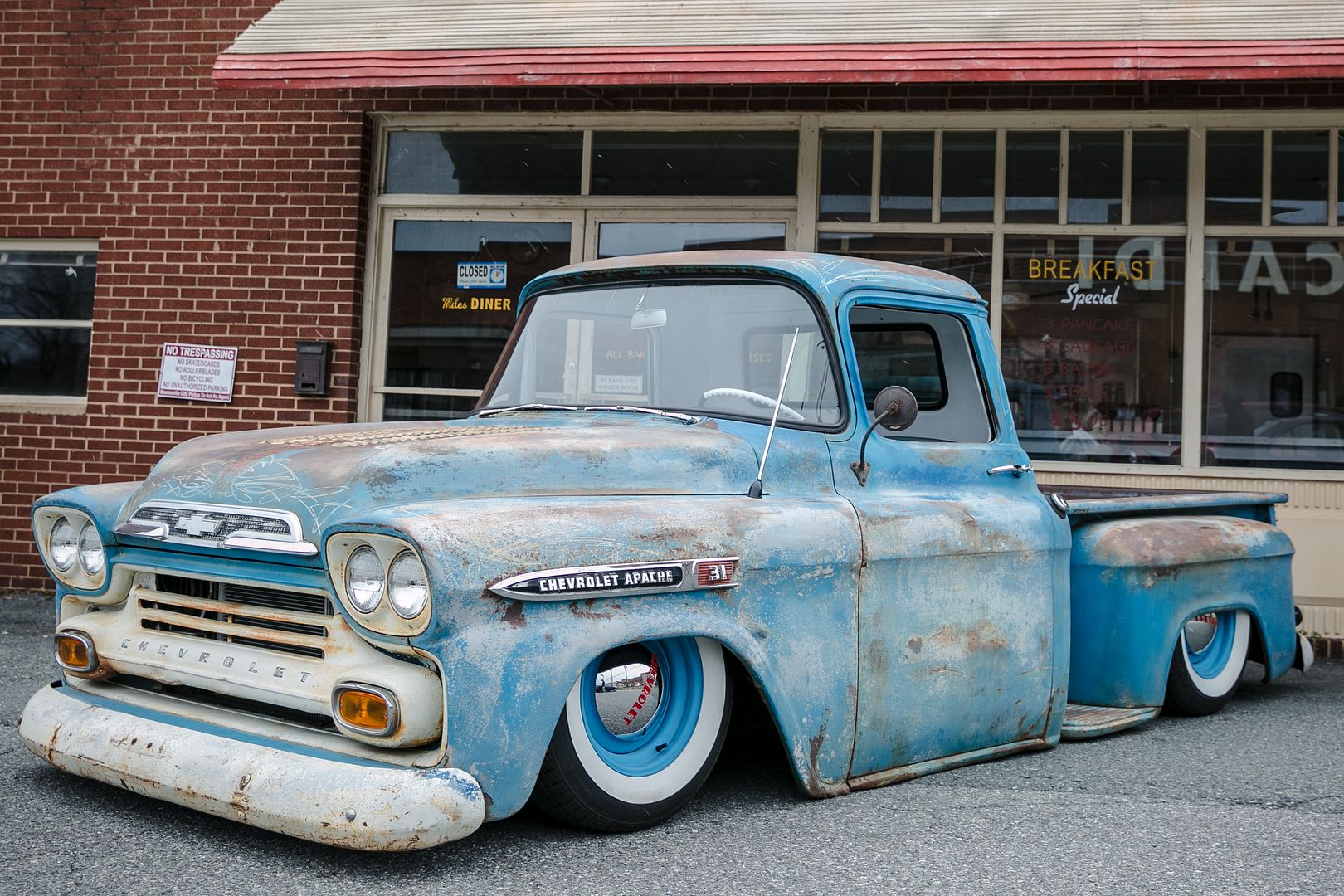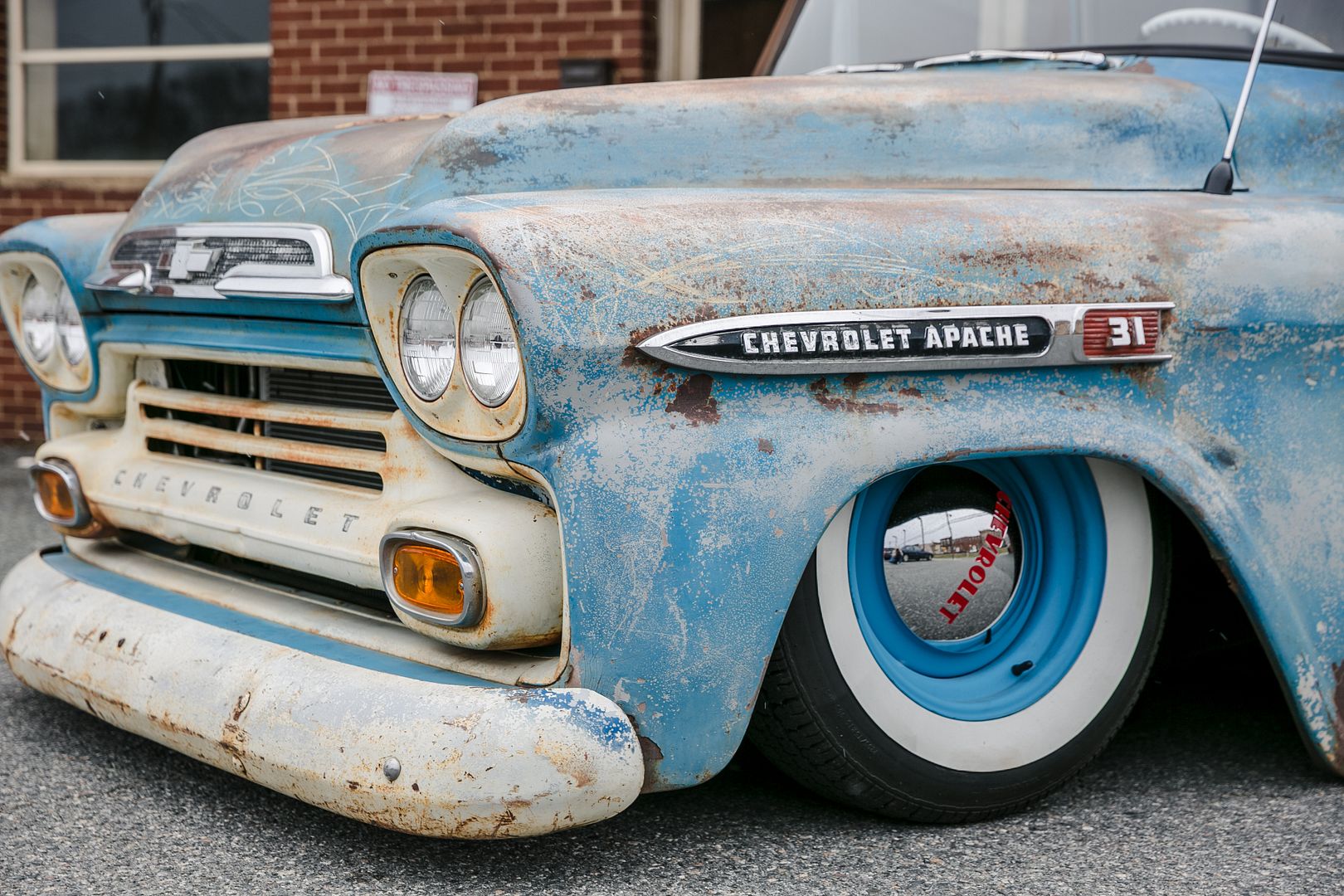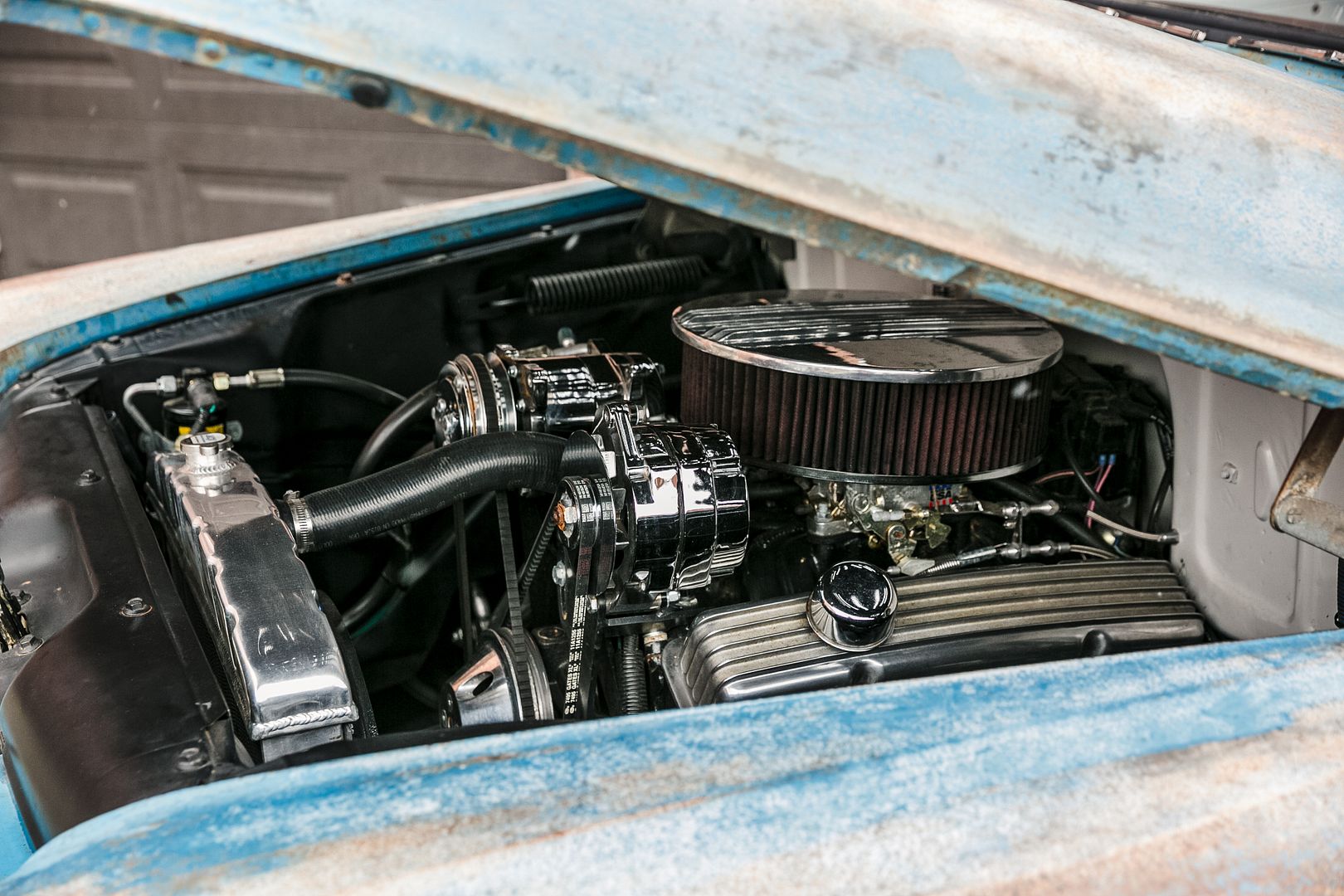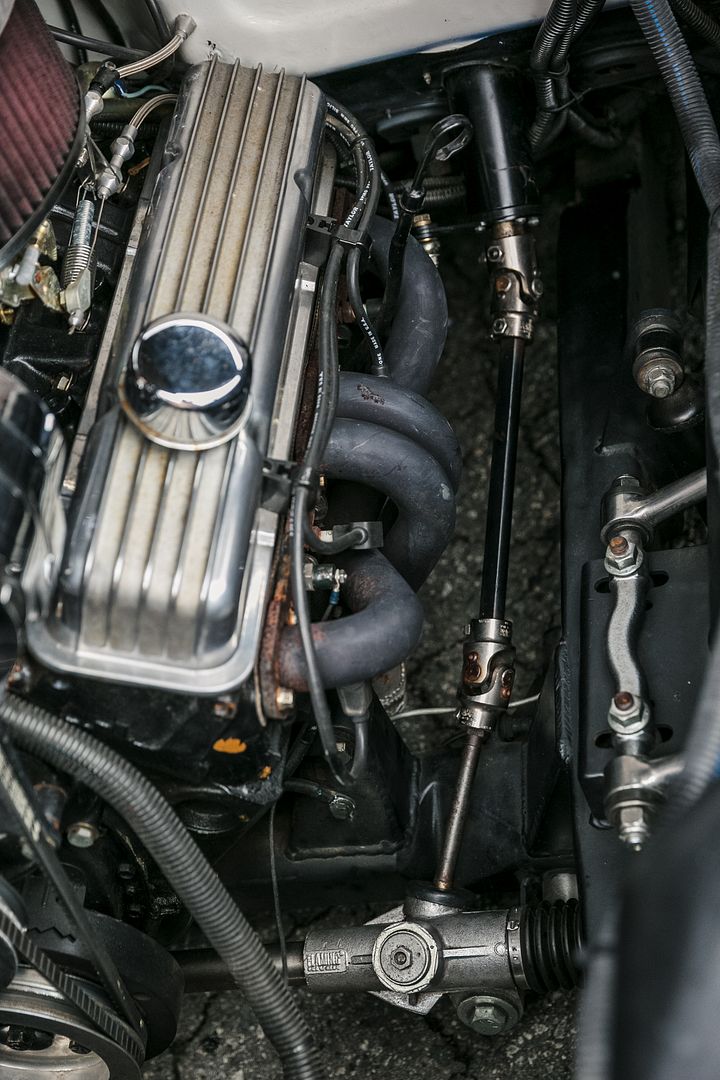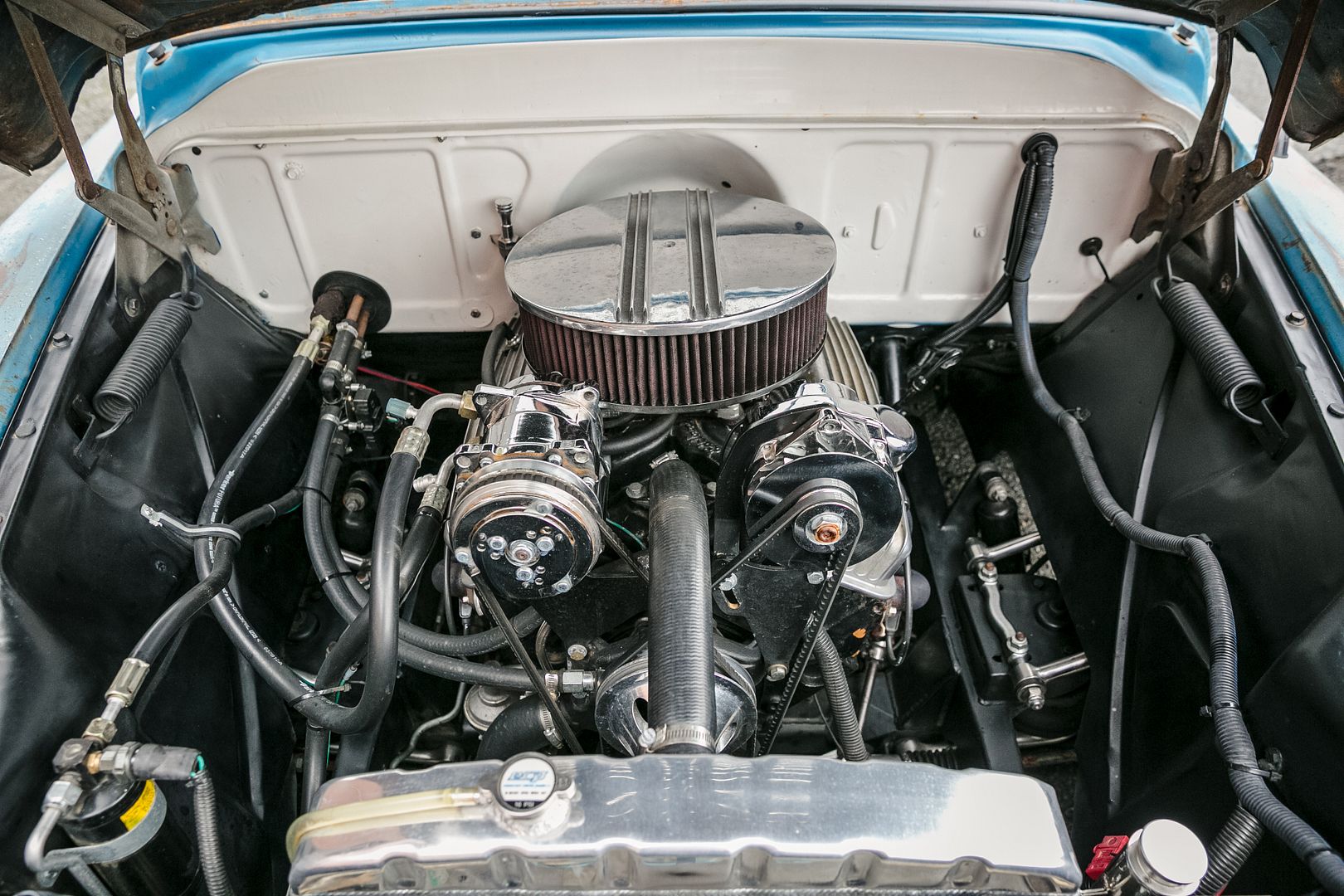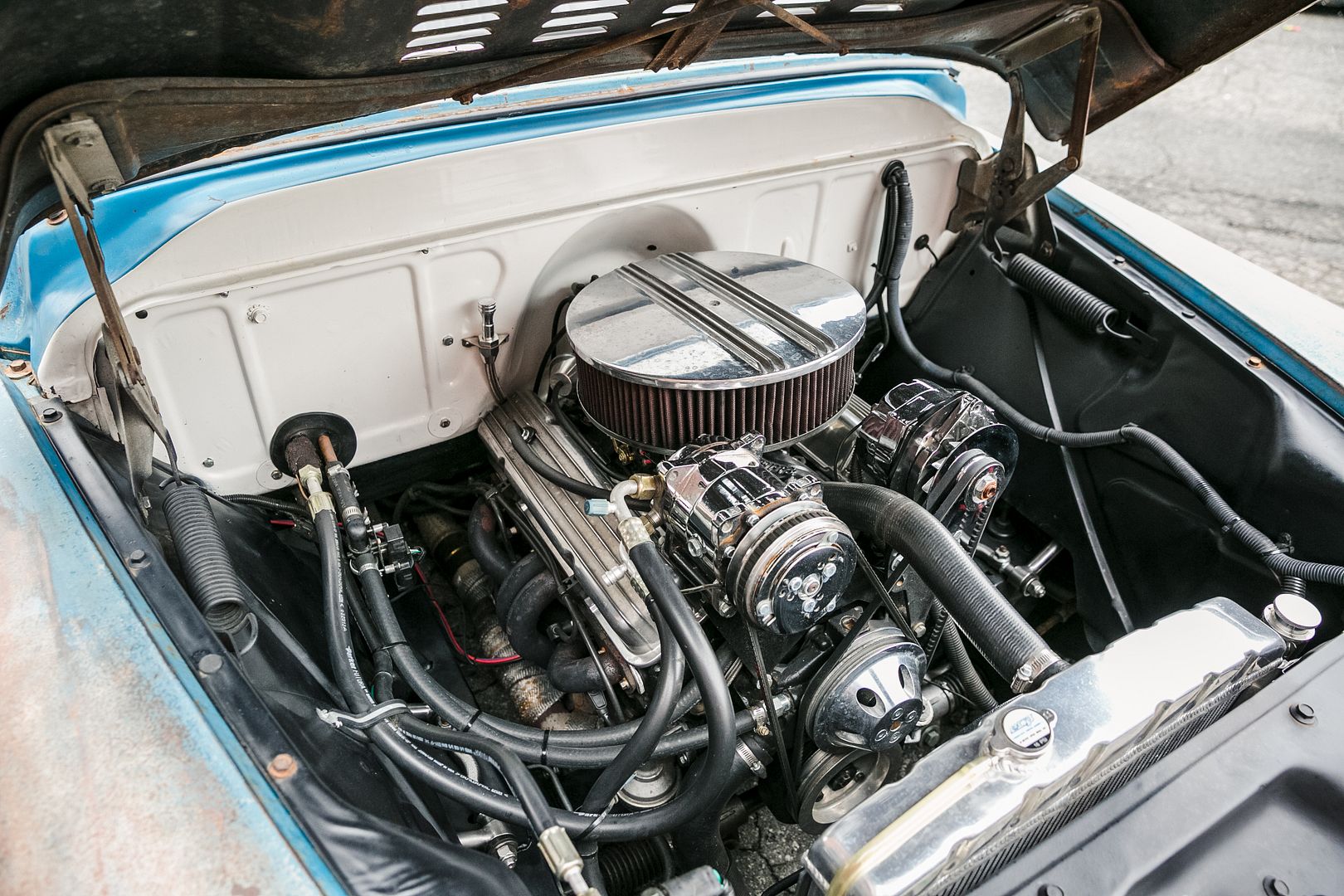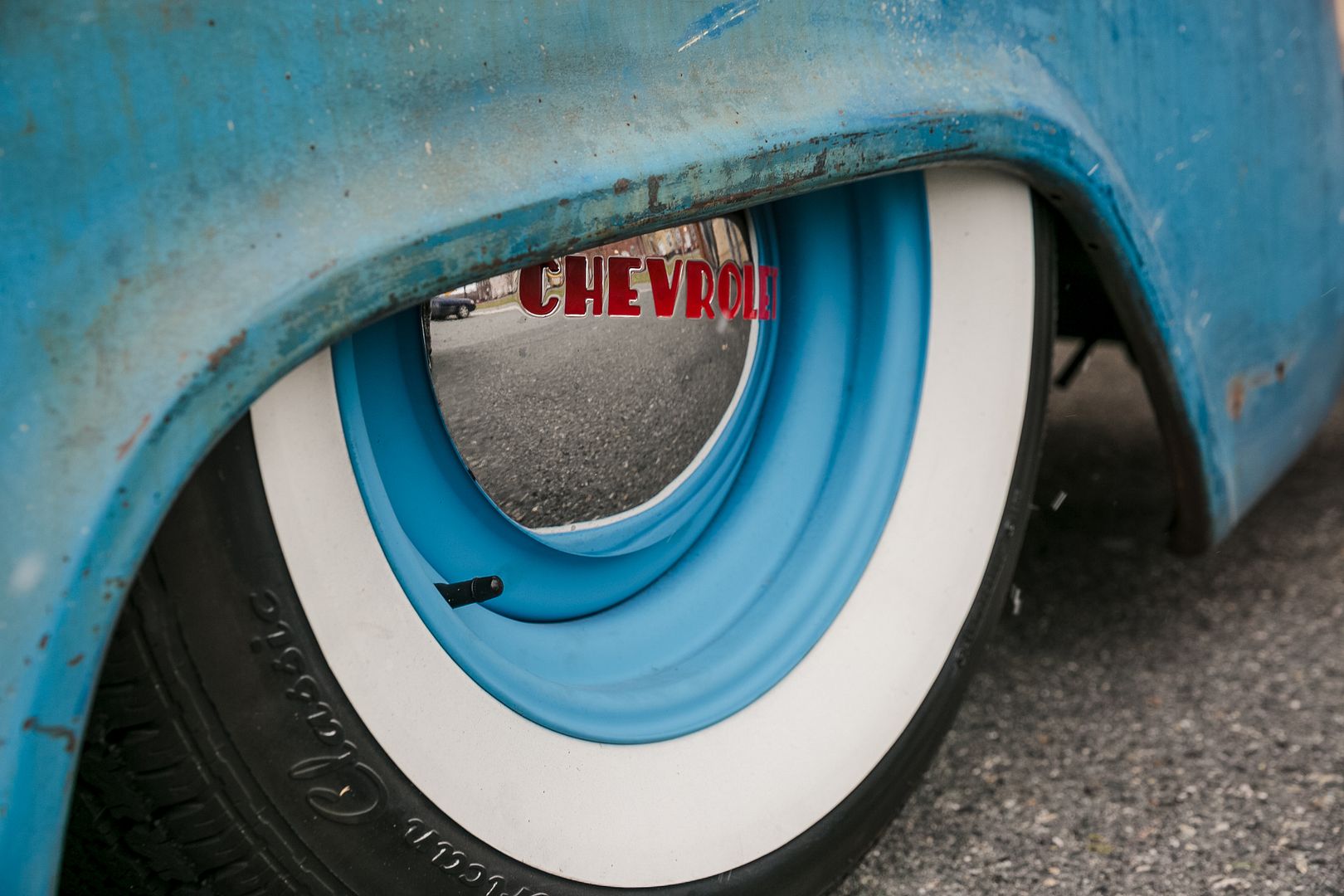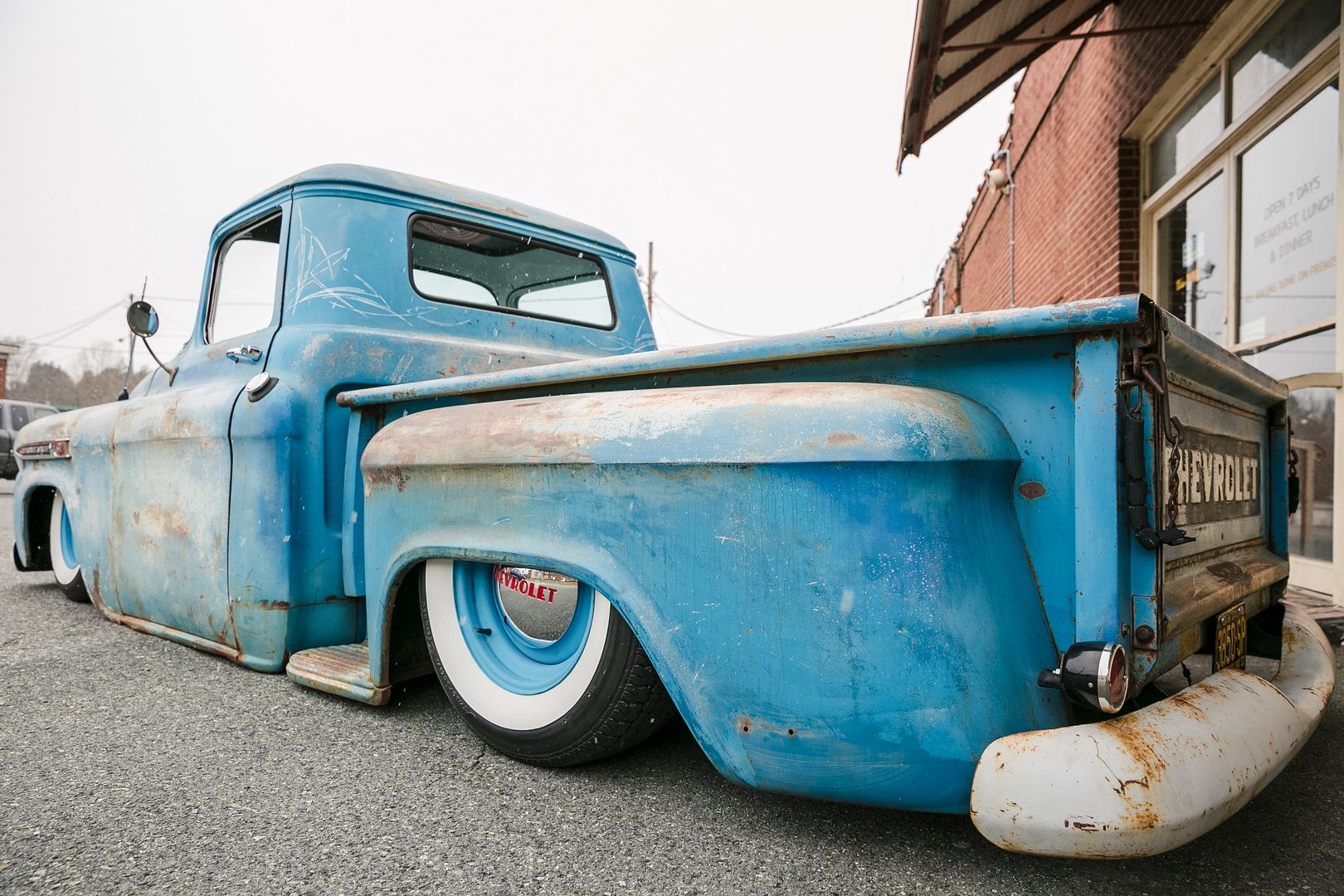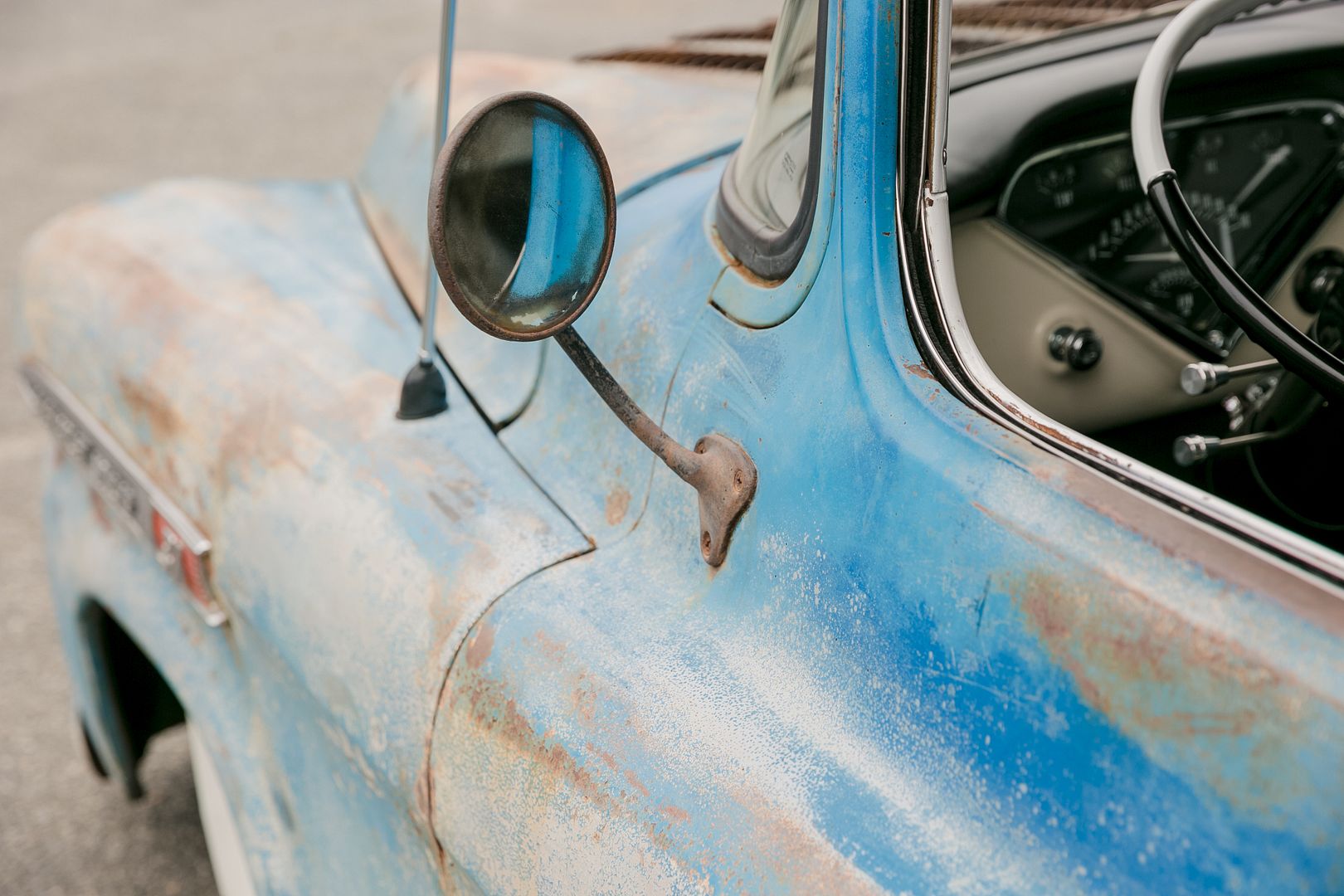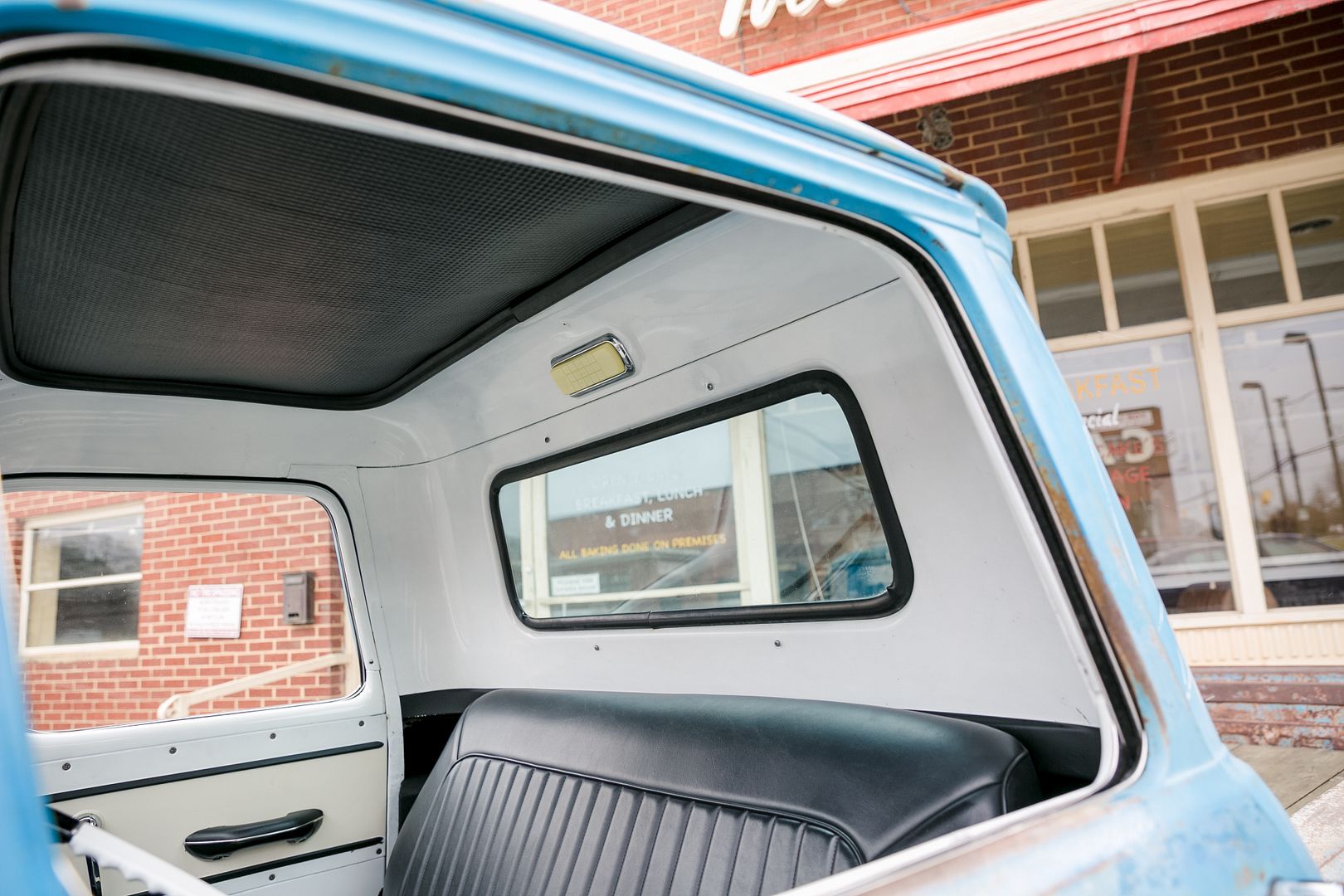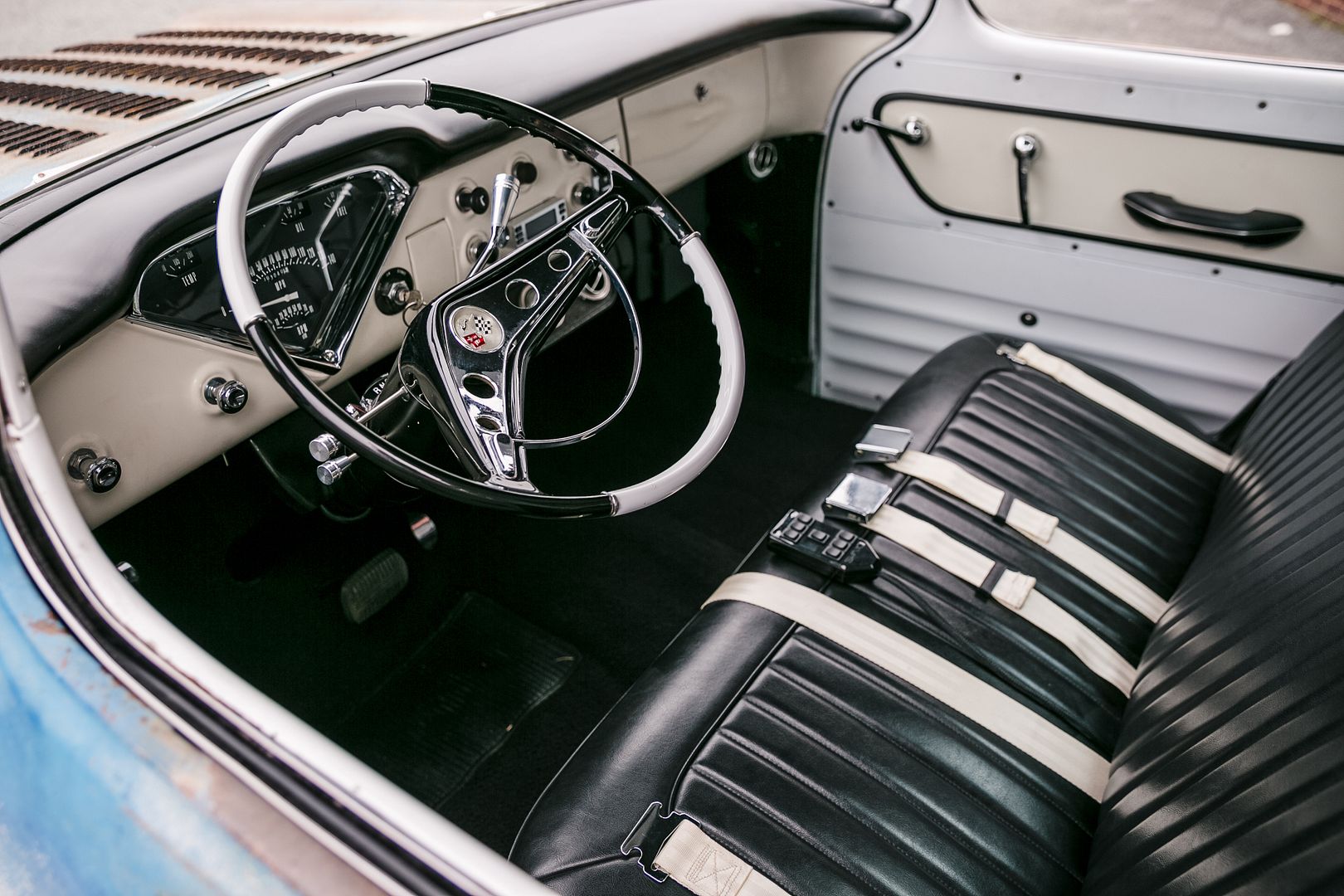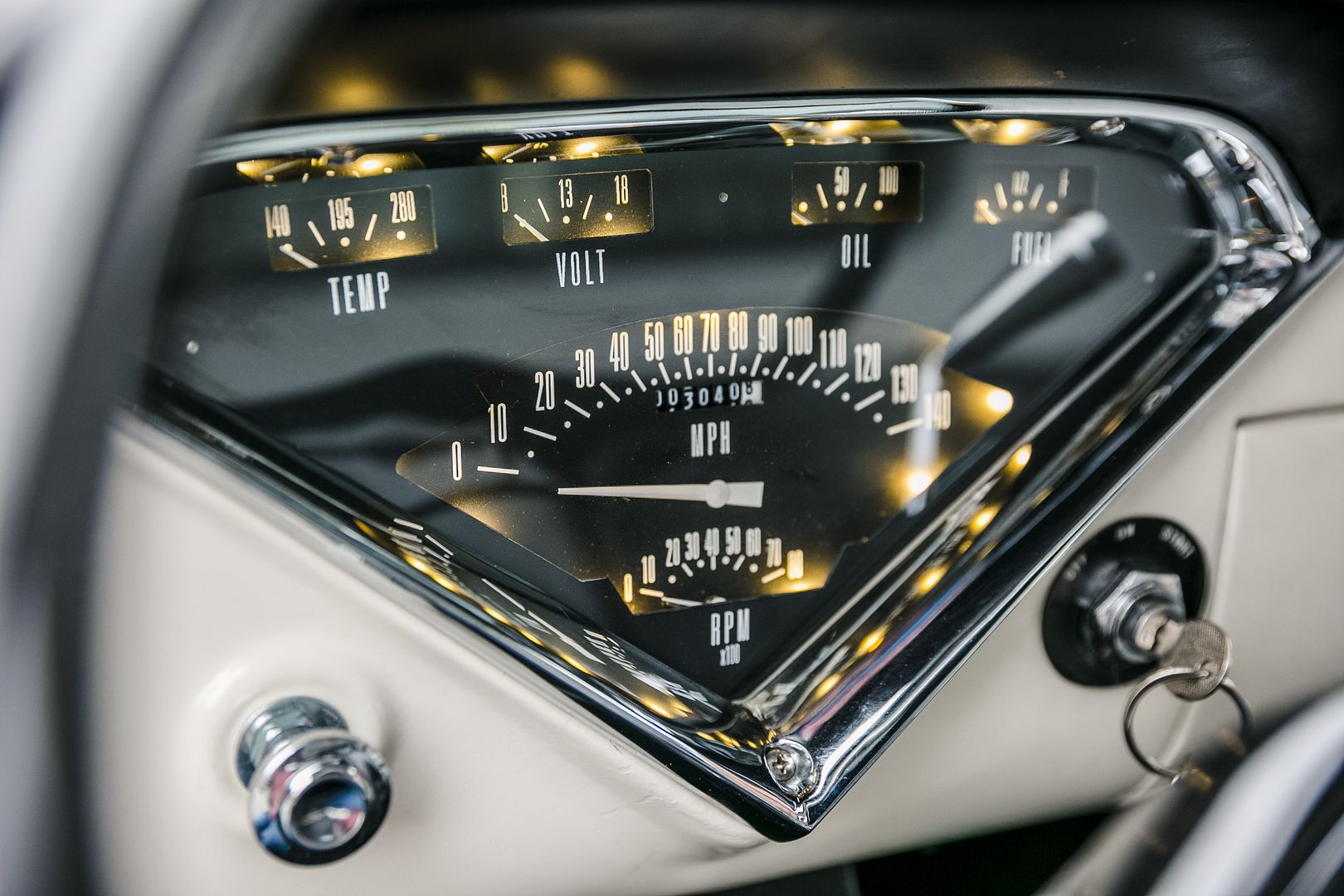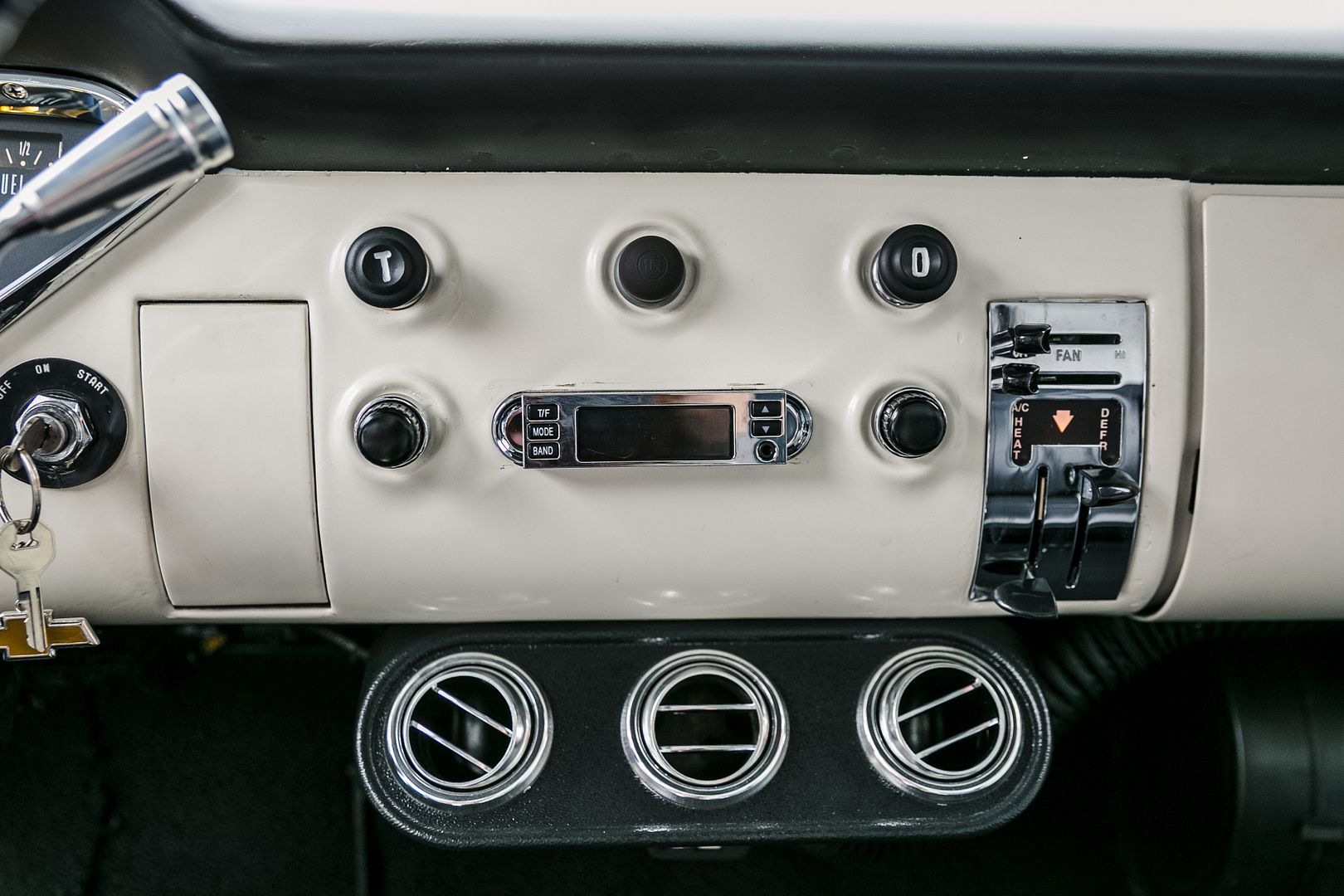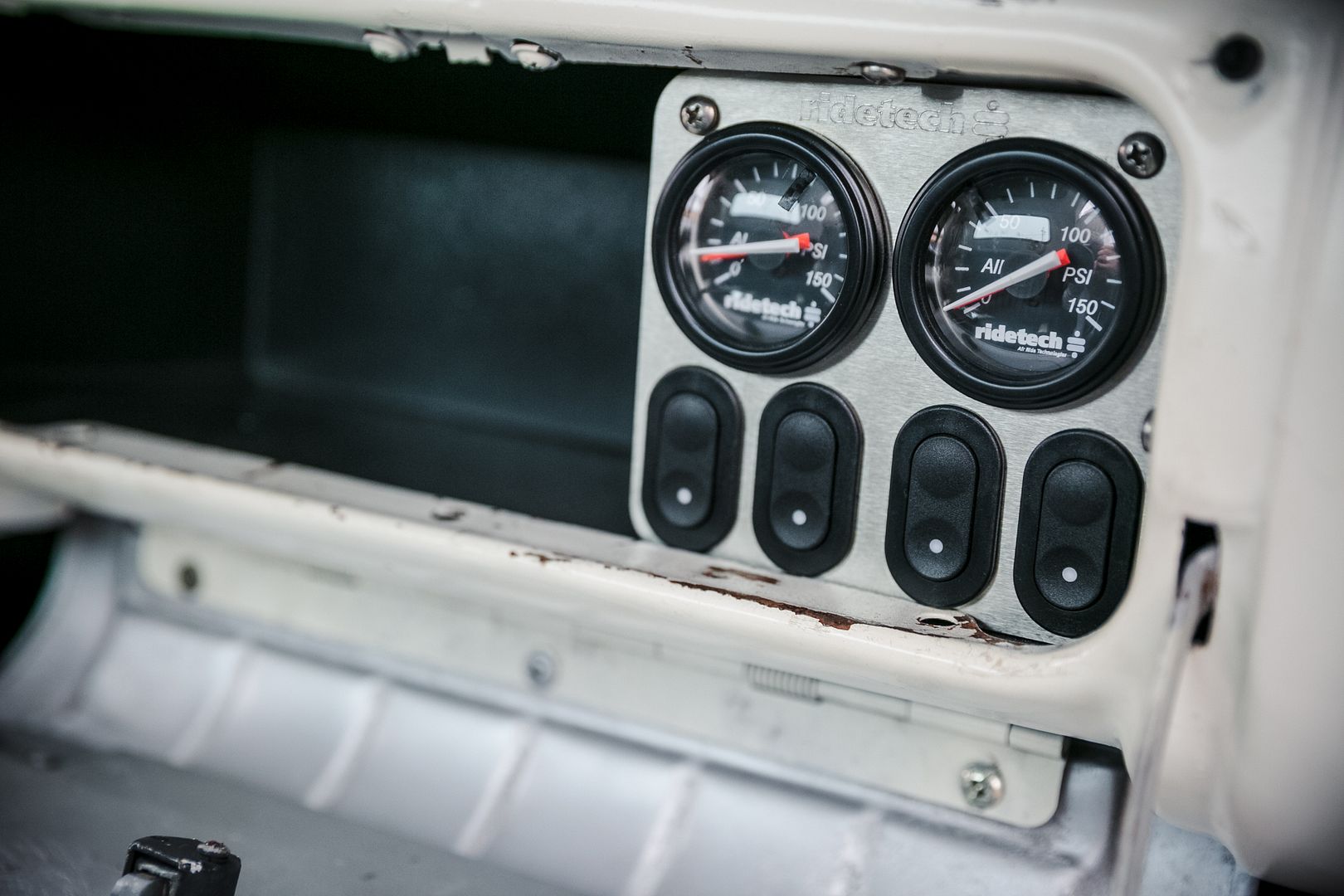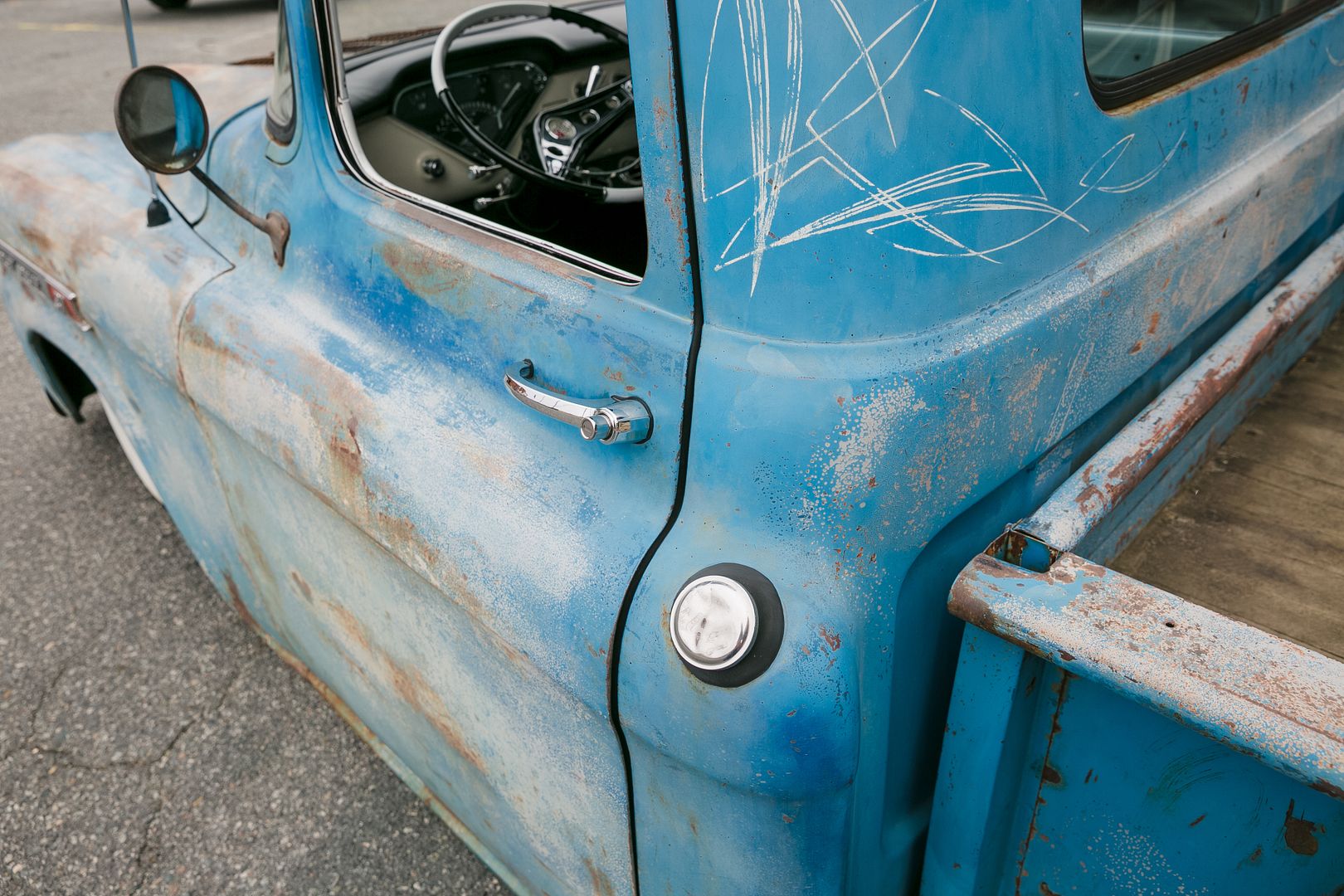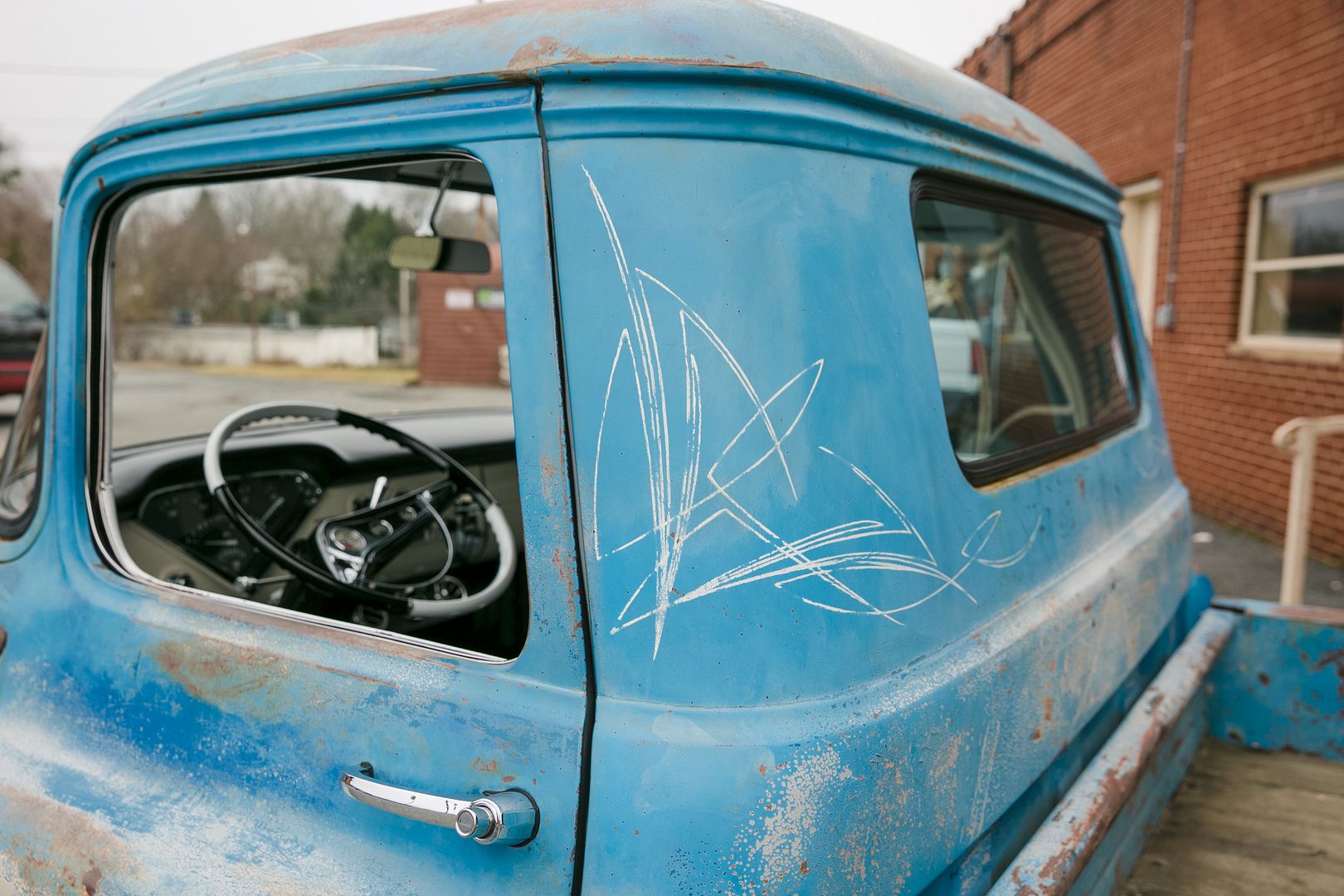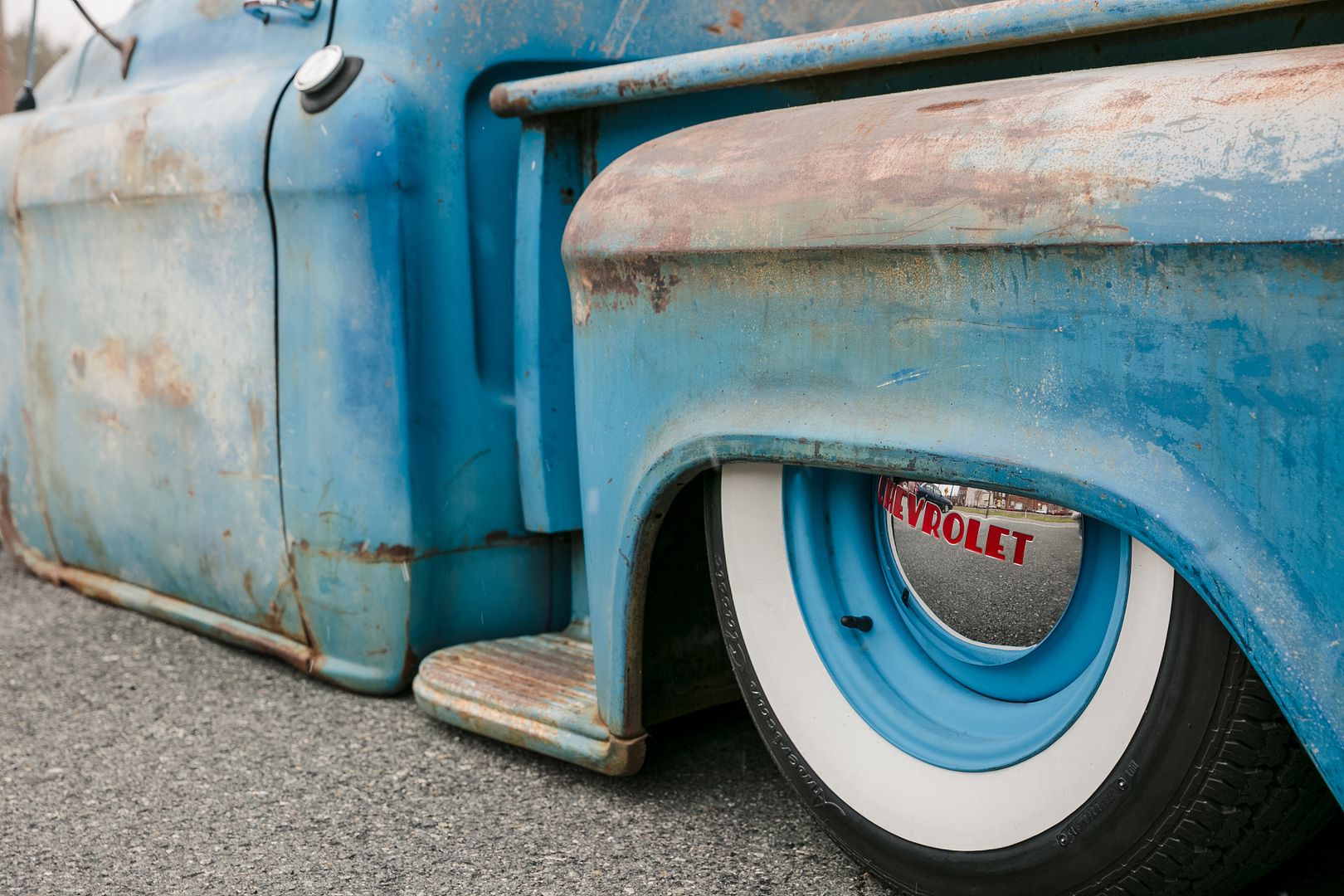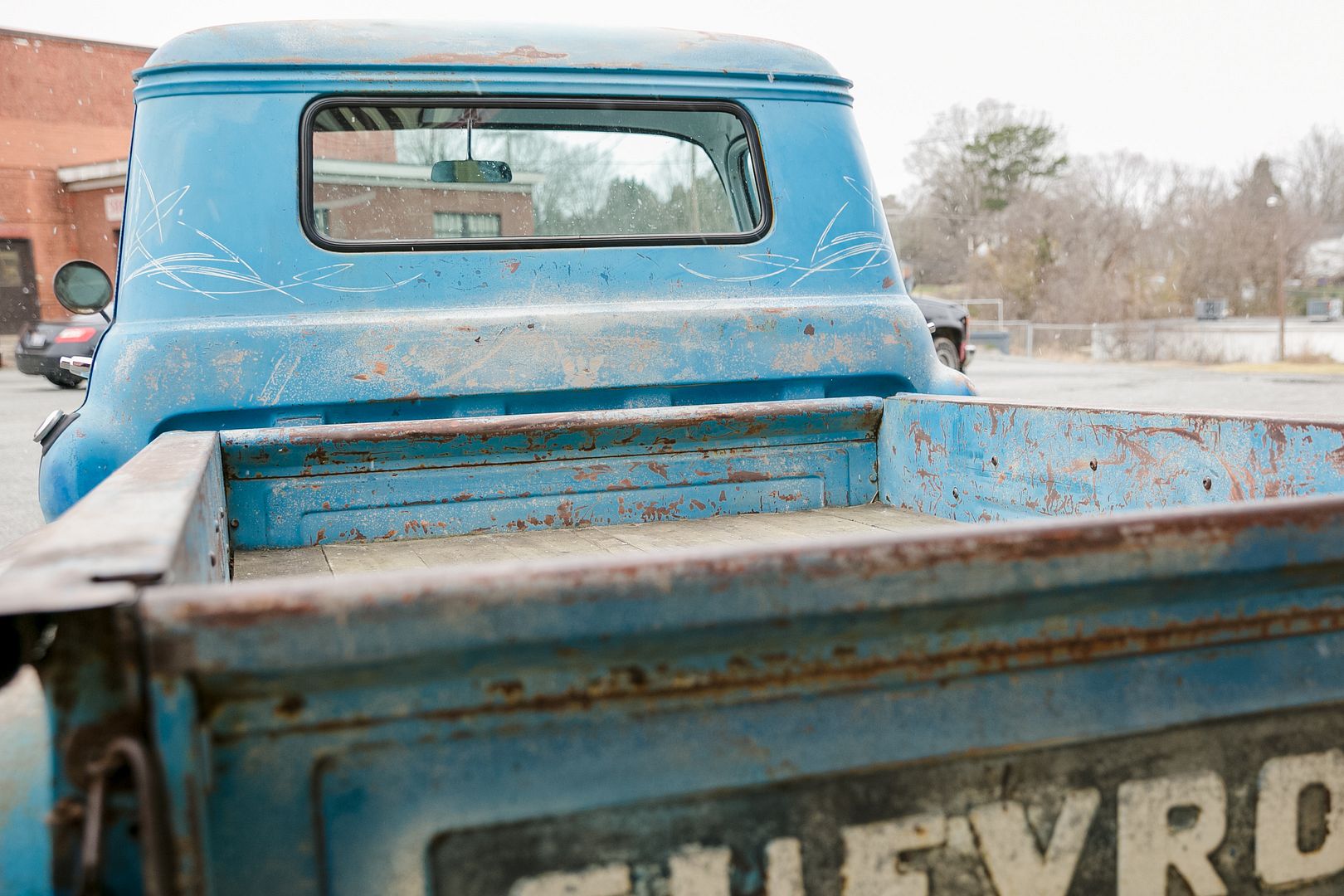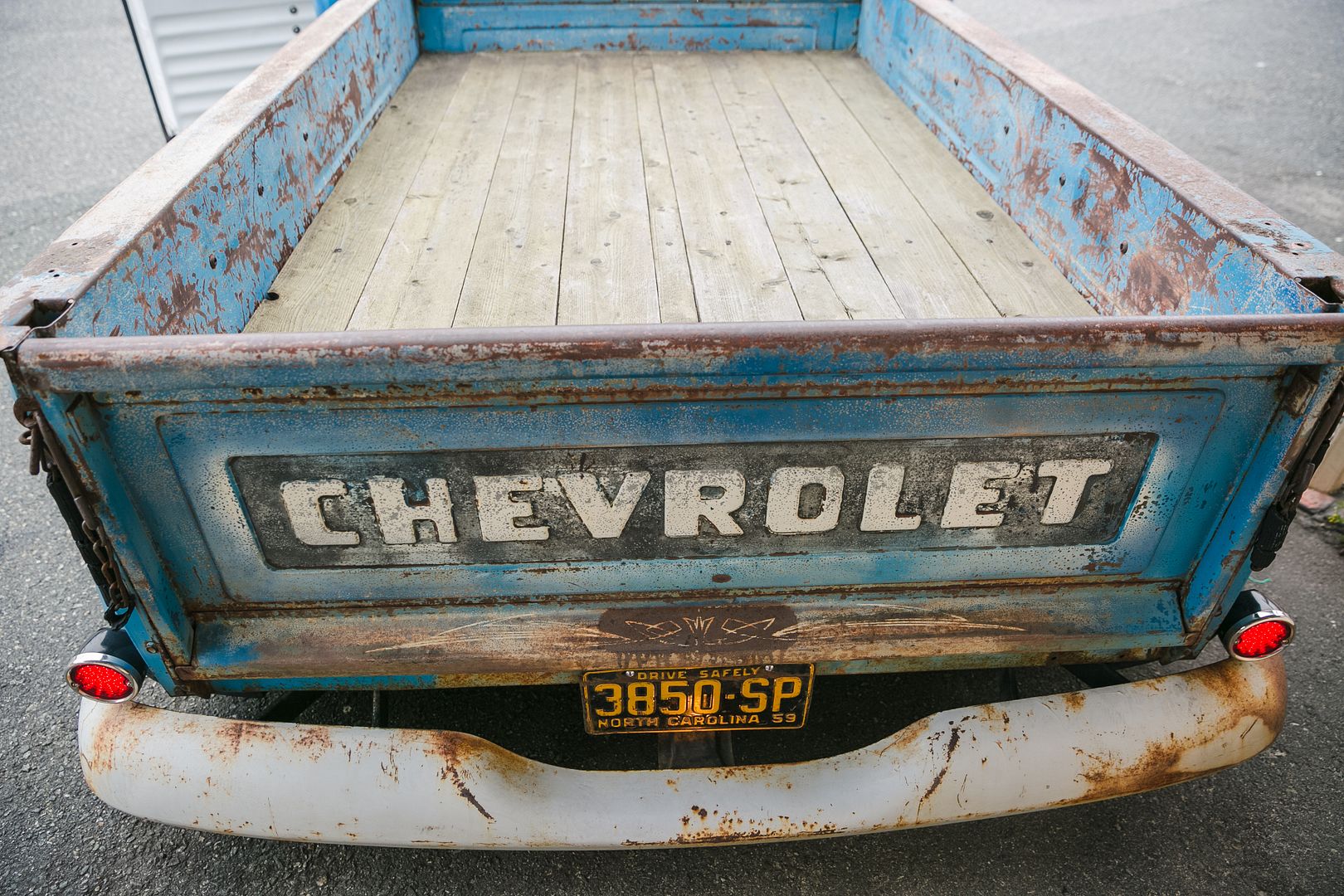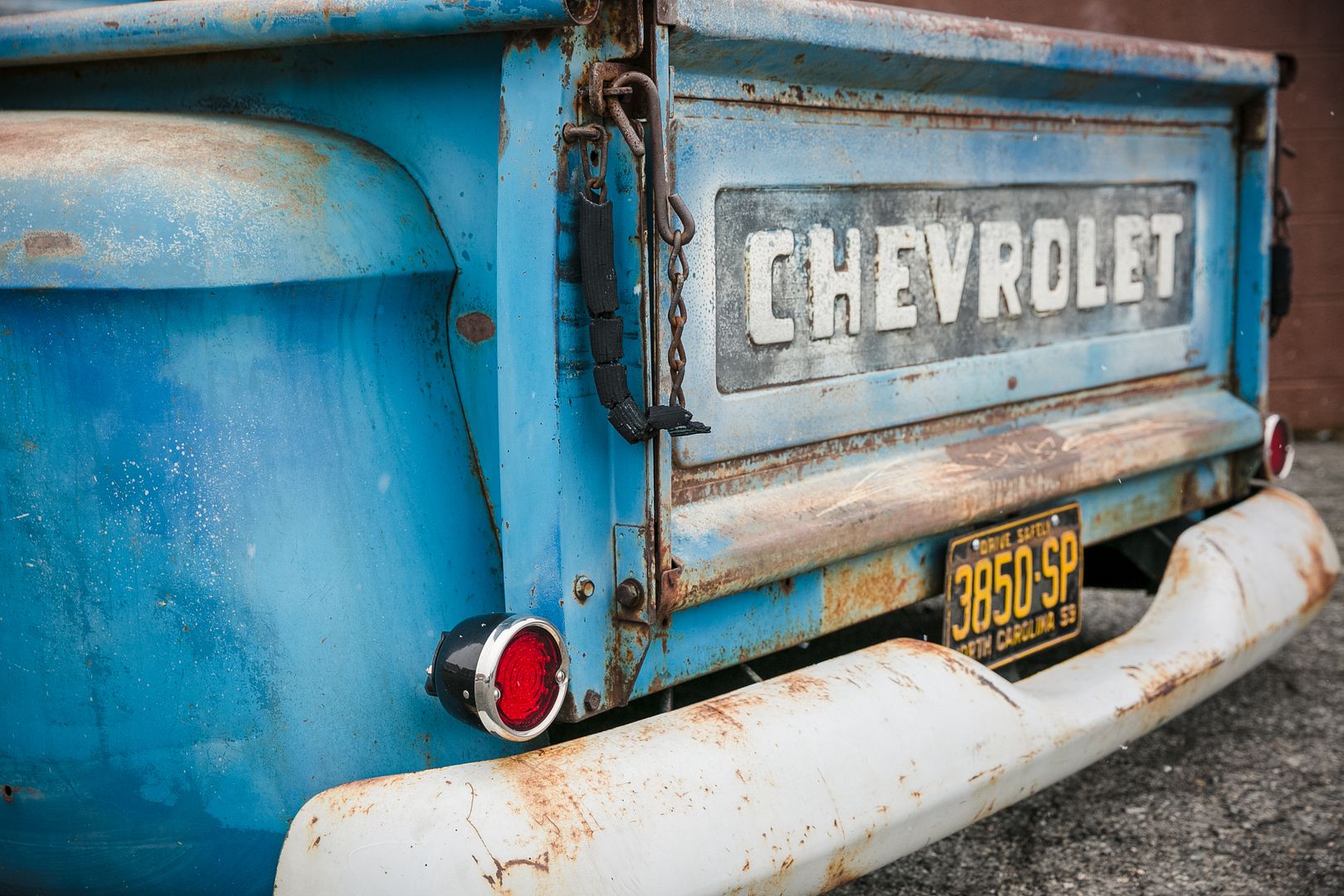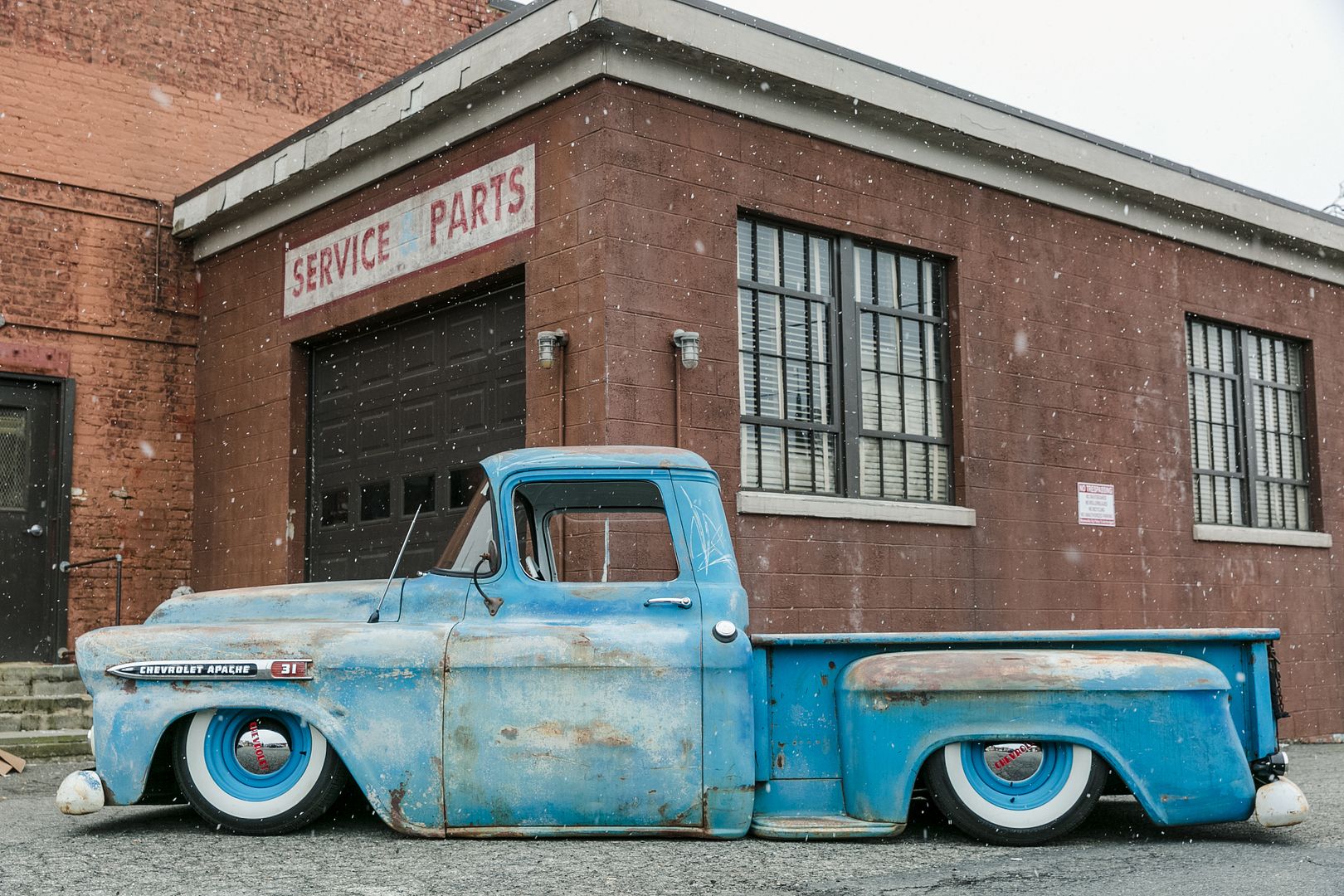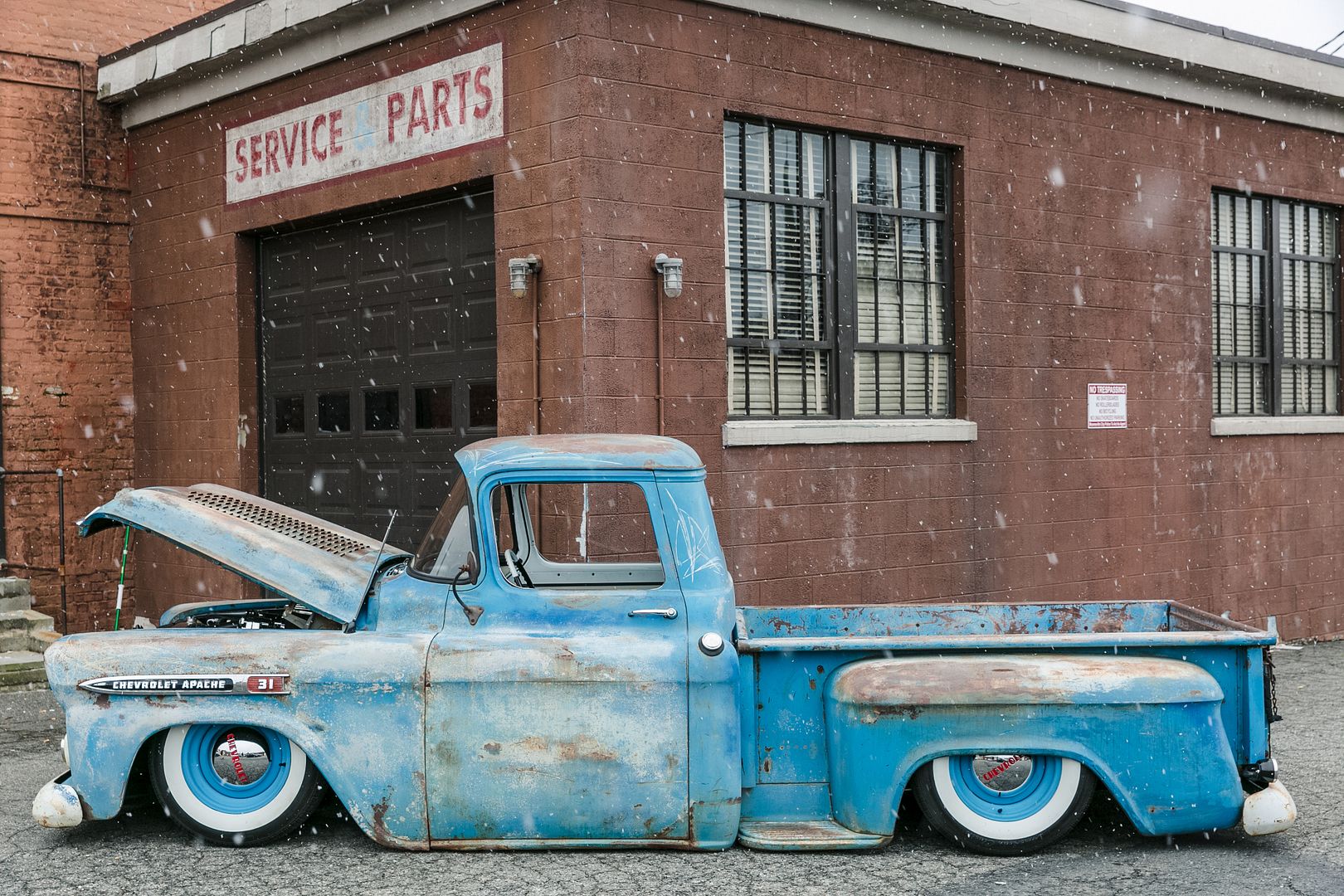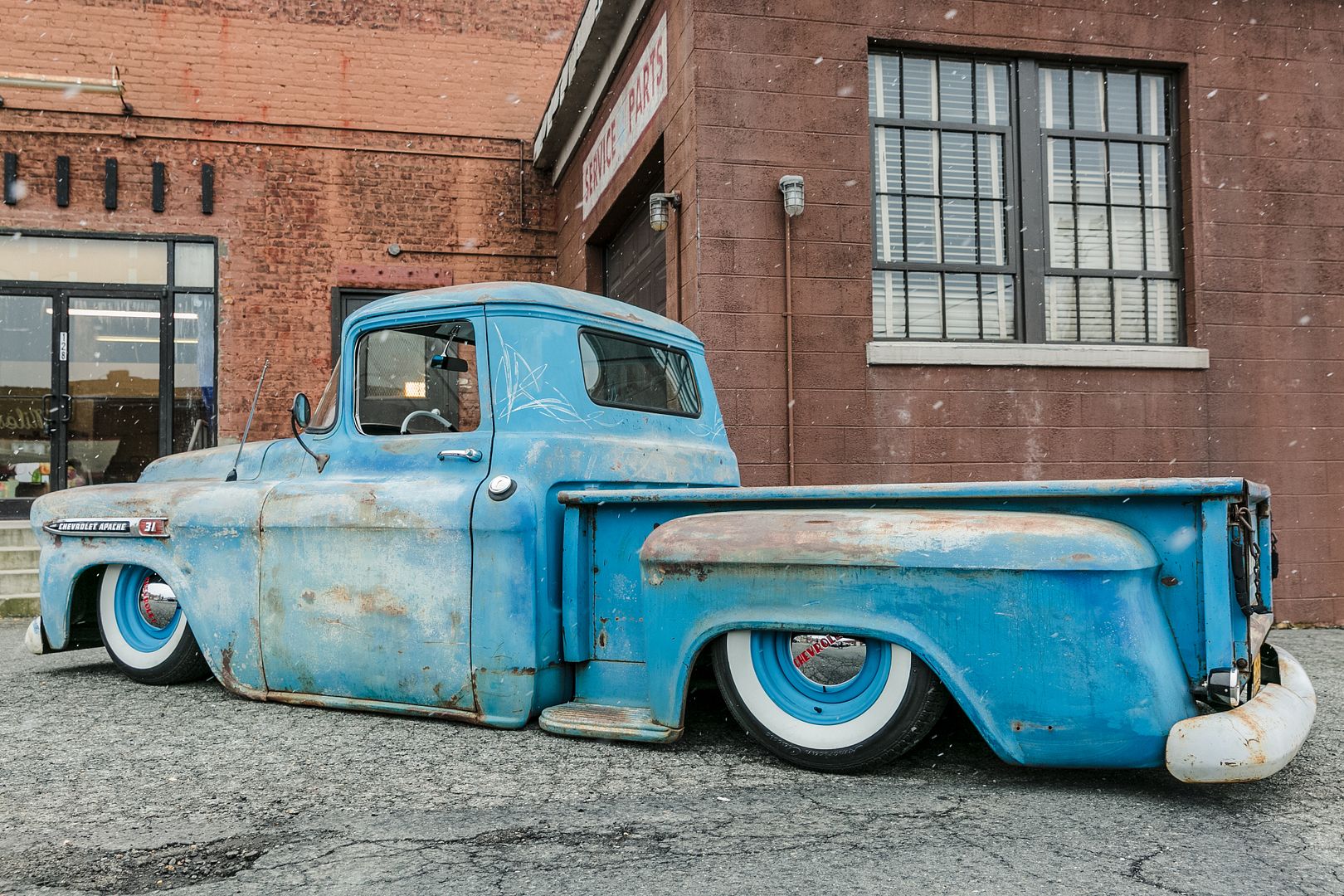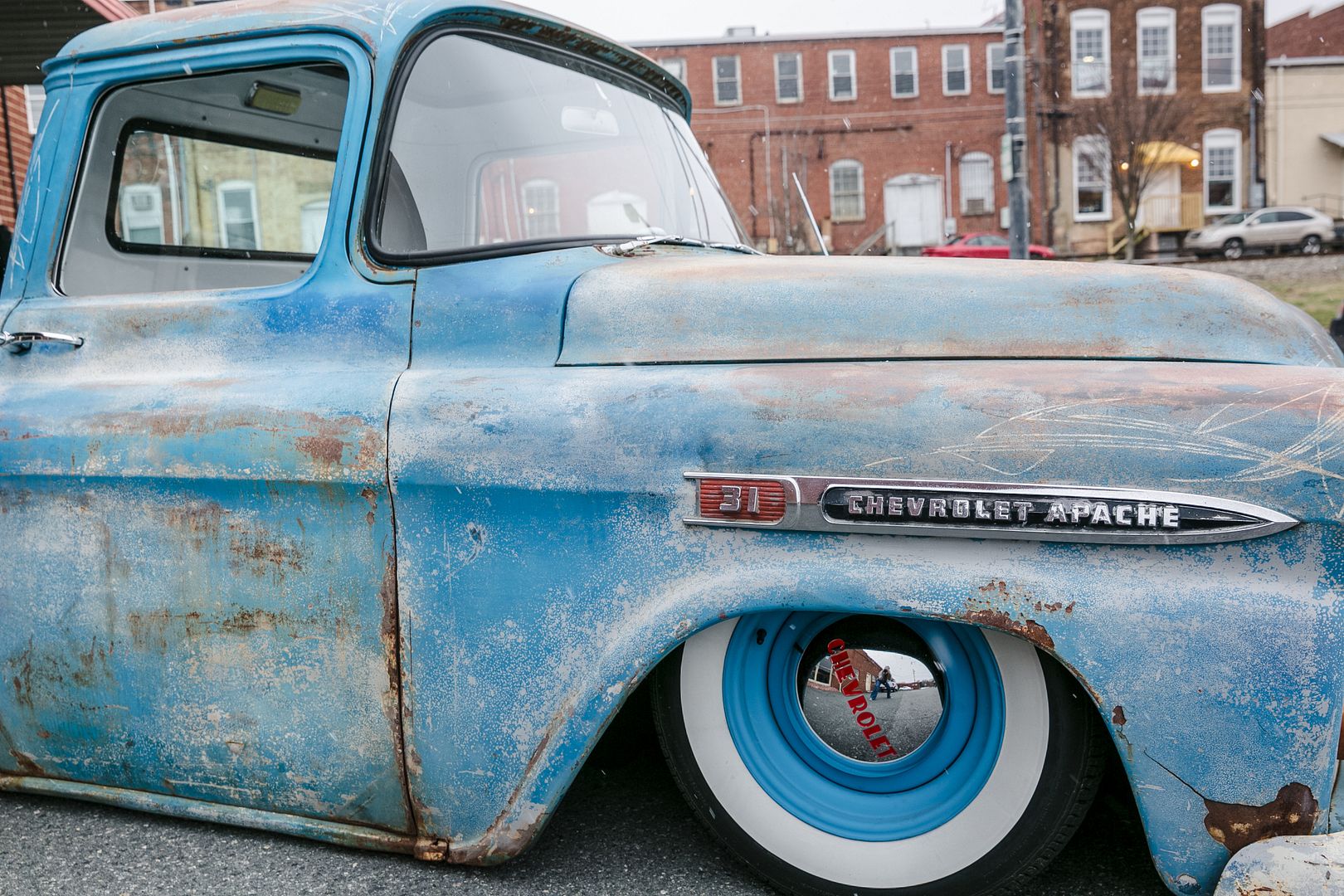 DESCRIPTION OF SPEC'S
POWER TRAIN & UNDER THE HOOD:
- 350 CHEVY MATTED SMALL BLOCK
-700R4 AUTOMATIC TRANSMISSION
-ALUMINUM RADIATOR WITH B-COOL ELECTRIC FAN
-ALUMINUM FINNED VALVE COVERS & DRESS UP KIT
-CHROME ALTERNATOR AND PULLEYS
-NON POWER RACK THAT IS CONNECTED TO A NEW "I DID IT" STEERING COLUMN
-THE FIRE ALL HAS BEEN REFINISHED AND SMOOTHEN OUT FOR A CLEAN SETUP
-LATE MODEL CHEVY CAMARO REAR-END WITH THE POSI UNIT ON DISC BRAKES
-SINGLE 3" EXHAUST WITH A FLOWMASTER MUFFLER WITH THE PROPER HEAT WRAP
ON THE FRON AREA BY THE STARTER.
FRAME & SUSPENSION:
-COMPLETE CUSTOM ENHANCED 98 CHEVY S10 CHASSIS FROM FRONT TO REAR WITH STEP UP IN FRONT & CHROME TUBULAR A- ARMS
-CUSTOM BRIDGE WAS BUILT IN THE REAR TO LET THIS TRUCK LAY DOWN ON THE
FRAME STOPS
-4 CORNER AIR RIDE SYSTEM
*RIDE TECH VALVE SET UP
*DUAL VIAIR COMPRESSOR
*BIG RED VALVES FOR A FAST UP & DOWN RIDE ADJUSTMENT
*25 GALLON AIR TANK, MOUNTED UP UNDER THE AND OUT OF OBSTRUCTIONS
*7 BUTTON FRONT TO BACK, SIDE TO SIDE AIR RIDE CONTROLLER
INTERIOR:
-OLD SKOOL A/C & HEATER
-FLAMING RIVER COLUMN
-TILT STEERING COLUMN
-RESTORED 59 CHEVY IMPALA STEERING WHEEL
-CUSTOM UPHOLSTER BENCH SEAT
-CLASSIC INSTRUMENT GAUGES
-PAINTED INTERIOR TO MATCH THE FIRE WALL WITH
-ALL GUAGES WORK 100%
ELECTRICAL:
-E-Z WIRING HARNESS
-HEAD LIGHTS WORKING PROPERLY
*LOW BEAMS
*FLOOR BUTTON HIGH BEAMS
-TURN SIGNALS WORKING PROPERLY
GLASS:
-NEW WINDOWS
-SINGLE GLASS SET UP
-WINDOW ROLL UP AND DOWN AS THEY SHOULD
-WINDSHIELD IN GOOD CONDITION
-REAR GLASS IN GOOD CONDITION